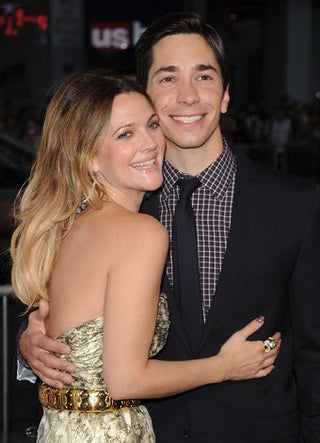 S
Drew and Justin's Going the Distance premiered Monday at Hollywood's iconic Grauman's Chinese Theatre. So, were the red-carpet duds iconic, too? Well, yes and no!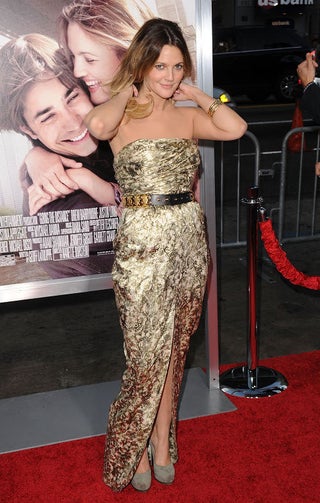 S
Drew Barrymore's in classic, shimmering Catherine Malandrino and the season's obligatory suede platforms.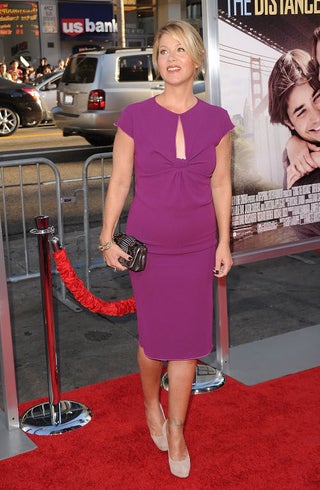 S
Christina Applegate rocks maternity chic in retro mulberry.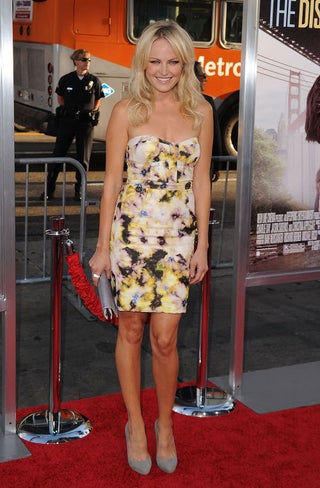 S
Like we said, these shoes are de rigeur. Mixed feelings about this tie-dyed movement, since it has a tendency to look distinctly mildewed. But Malin Akerman looks undeniably fresh.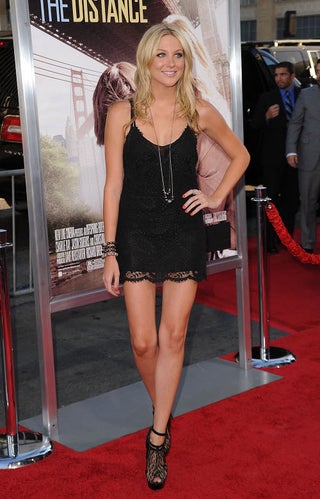 S
Stephanie Pratt: cute slip. Notice I did not say "dress." Yes, that was the cut direct, missy.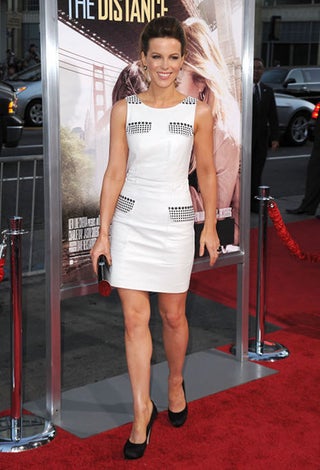 S
Kate Beckinsale, sexing up a slightly mumsy shift with sky-high heels. (I think it's a bit discordant, but to each her own!)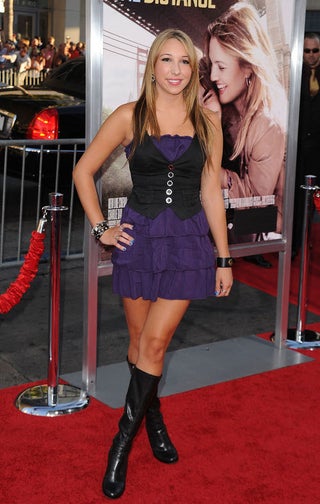 S
We're at that point in the summer where we're all just craving fall duds with an almost physical ache. So I get where Ashley Edner's coming from. Nevertheless, these are impulses that must be avoided.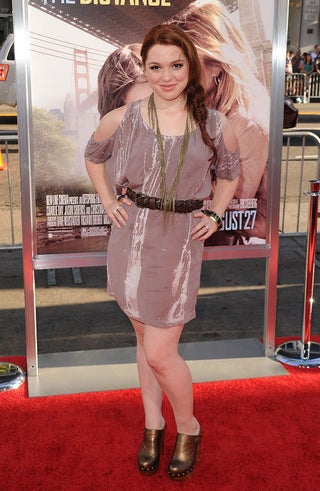 S
Jennifer Stone opts for clogs - always a risky move, fashion-wise, and often surprisingly uncomfortable. In any event, these are a lot of metallics!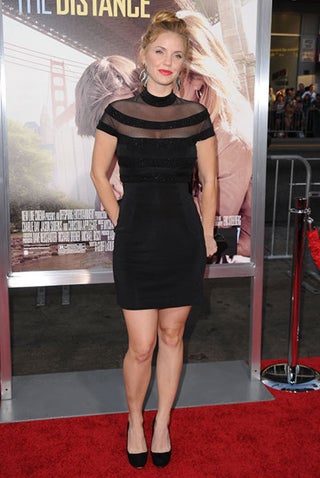 S
Kelli Garner, ready for The Club. The Club is located in Melrose Place, circa 1995. But a girl can dream.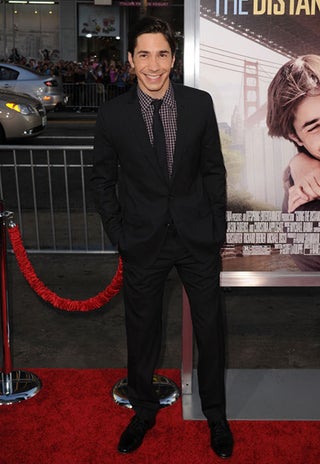 S
Man of the hour Justin Long goes all Brooks Brothers window display in a check shirt: gotta say, dude pulls it off.
[Images via Getty]