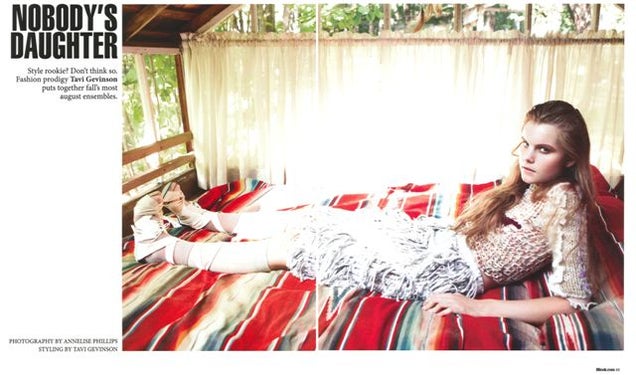 The story Jezebel friend and fashion blogger Tavi Gevinson styled for Blackbook's September issue is out. And it features one Christine Staub, the daughter of stunt lesbian crazy-person Danielle Staub.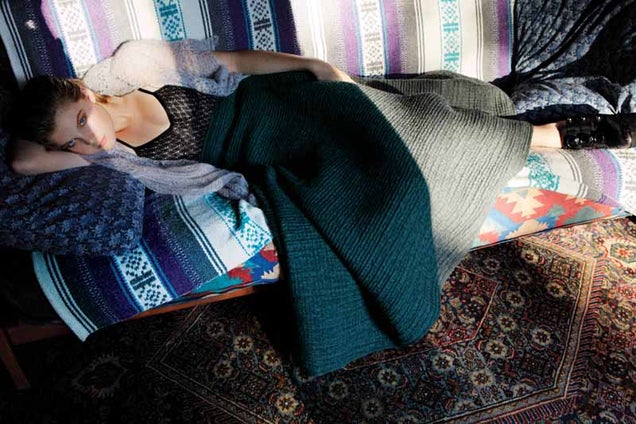 S
Christine is 16 — or two years Tavi's senior. Gevinson has a few styling gigs under her Rei Kawakubo belt (most notably, she once styled for Pop), but Staub's modeling experience seems to comprise a few test shoots and one cover of the fashion week comedy-gossip rag The Daily (she looked very uncomfortable). This spread, called "Nobody's Daughter," is Staub's first real magazine editorial.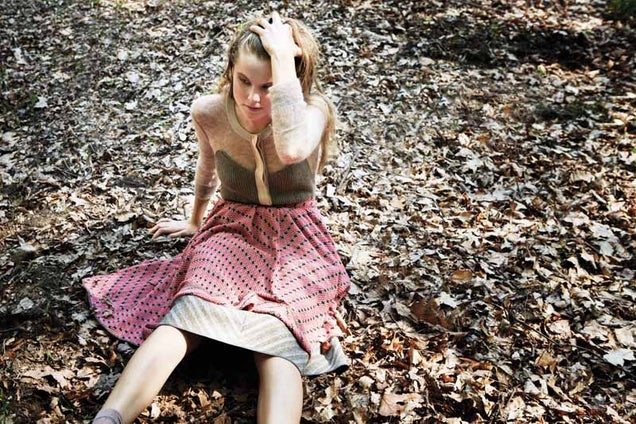 S
The story was shot by Annelise Phillips.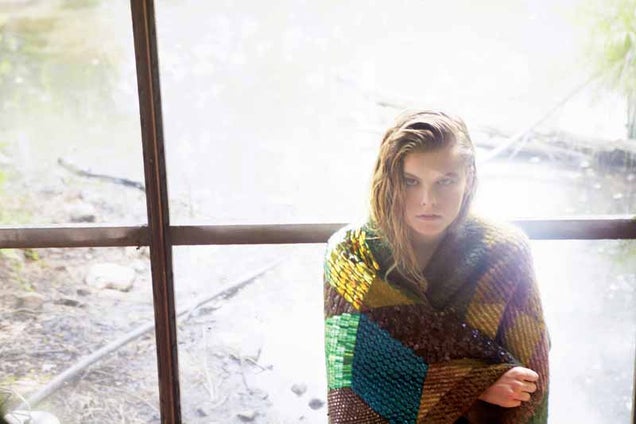 S
We dig the rainy-summer-camp atmosphere and Gevinson's styling choices. (We're not just saying that because she's a guest blogger 'round these parts — we're saying that because we love Proenza Schouler and Rodarte even though we will never, ever own any.) But does Christine Staub have to look so dang bored in every shot?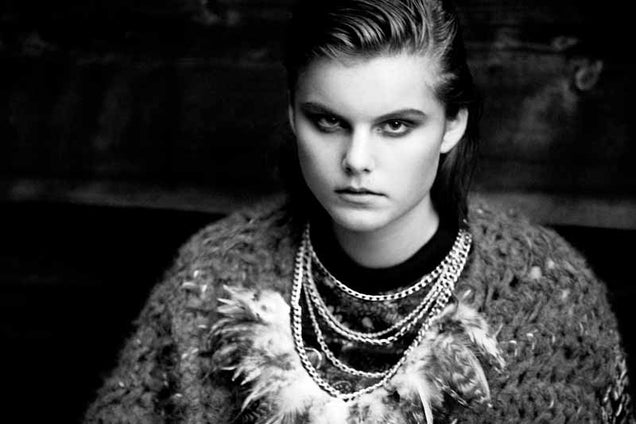 S
And as they say in the biz, she loses the neck.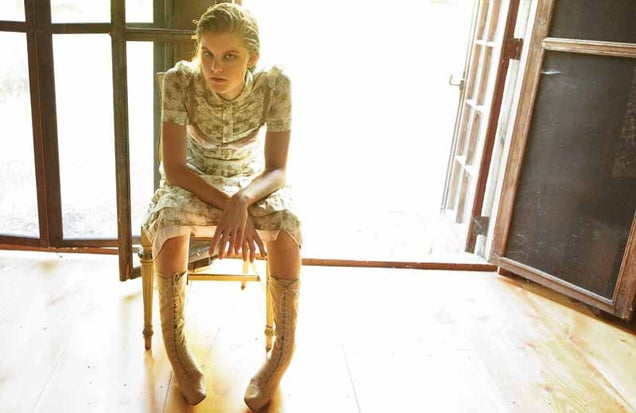 S
Hey! In this shot, something resembling an expression commonly understood to denote human emotion is crossing her face. It might even be called a "scowl." At least it's...something?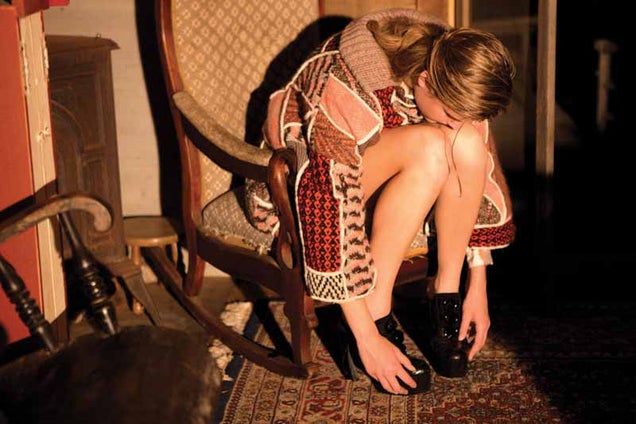 S
It's not really fair to compare a teenaged modeling newbie to Tavi's original choice for this story, the practiced poseur Chloë Sevigny. But Christine has a thing or two to learn. Modeling: it's harder than it looks! (Not really. But yes, a little.)
Fashion Gallery: Nobody's Daughter, Styled by Tavi Gevinson [Blackbook]