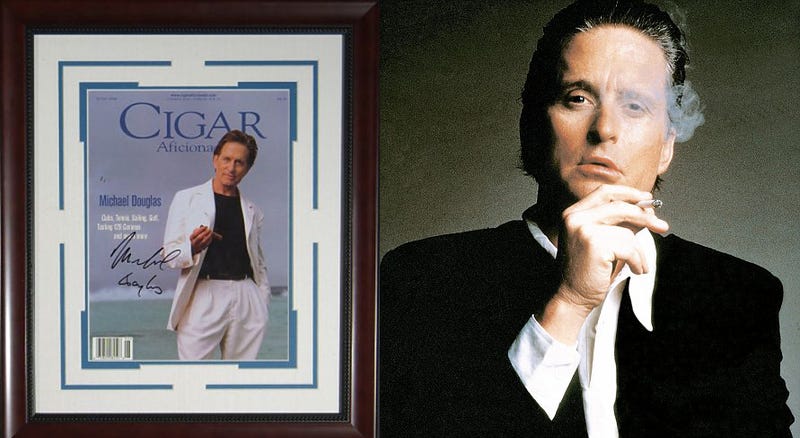 Cigar Aficionado cover celeb Michael Douglas quit smoking four years ago. Recently, he was diagnosed with throat cancer, and according to reports, there's a chance he could lose his voice. And yet: Smoking still holds a certain sex appeal.
Back in the day, Michael Douglas's father Kirk Douglas starred did Chesterfield ads, which insisted that cigarettes can leave a "clean, fresh" taste in your mouth.
In the movies, Jean Paul Belmondo, Bette Davis and other silver-screen stars smoked during romantic moments; often having a cigarette was a signal for wanting sex, a clue that a character had just had sex, or a straight-up substitute for a sex scene.
But smoking was also for the tough guys, the rebels.
Decades after the Official Findings and the Surgeon General reports, even though we knew better — smoking was still a way to telegraph sex/sexiness to an audience. (Smoking was also marketed as a feminist act and something beautiful.)