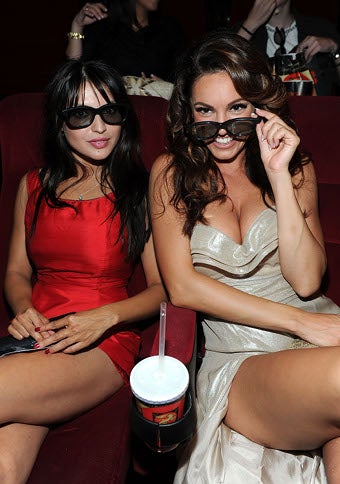 S
Okay, that's not technically true, but "Piranha 3D involved stars in short dresses doing sexyface" doesn't have the same ring. Because last night, the red carpet was all about the skin. Must've really worked with the 3D glasses.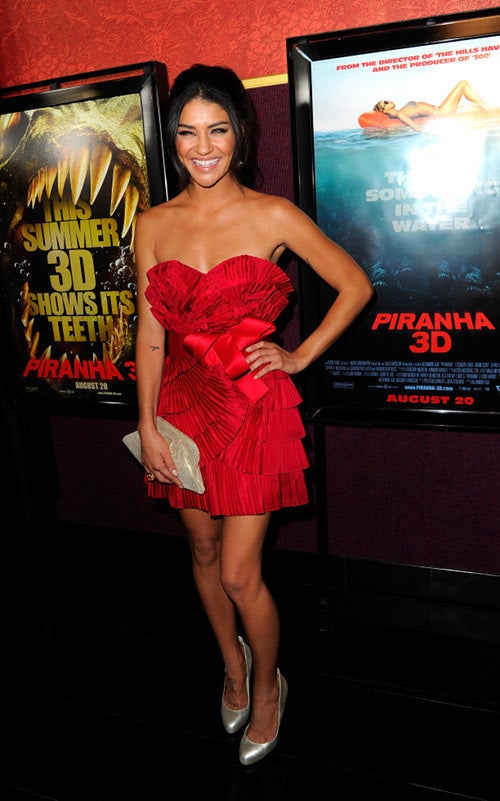 S
Let's start with the more demure end of the style spectrum! While Jessica Szohr skews a tad Christmas Party (Christmas present, for that matter) I'd say she pulls it off! You?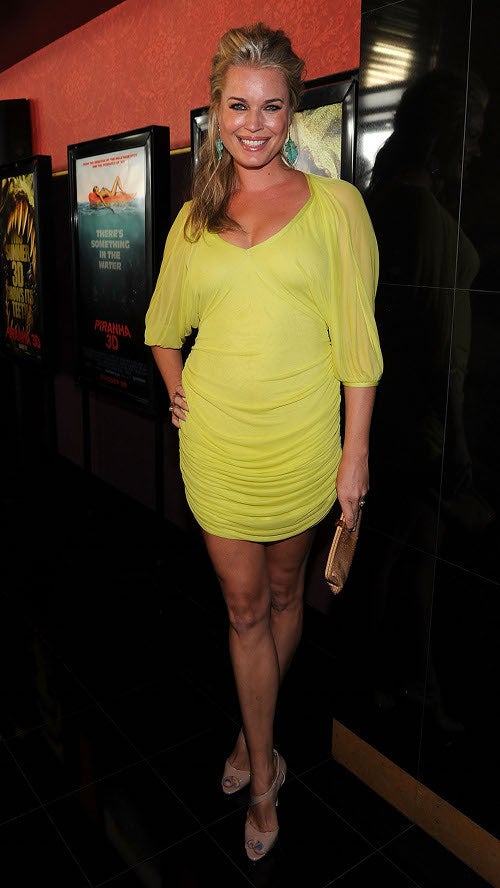 S
Rebecca Romijn balances the dress's lower half with flowy sleeves, a cheerful lemon hue.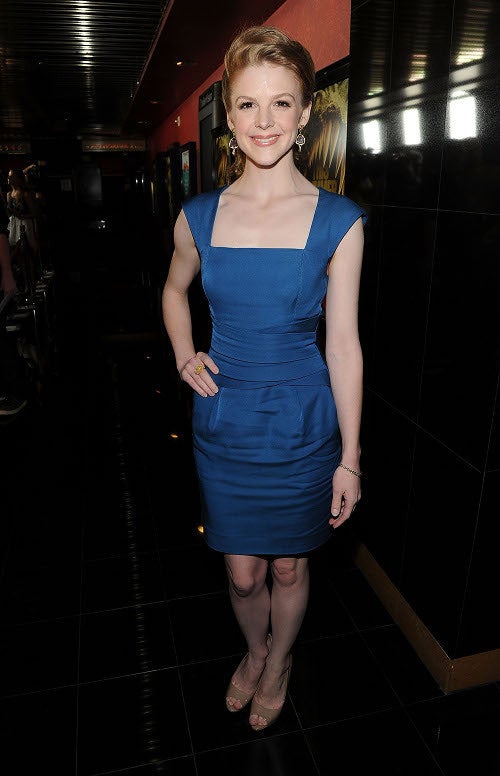 S
Here was a curious case: two dresses in luscious shades of cerulean, but rather uninspired shapes. The first is Ashley Bell's.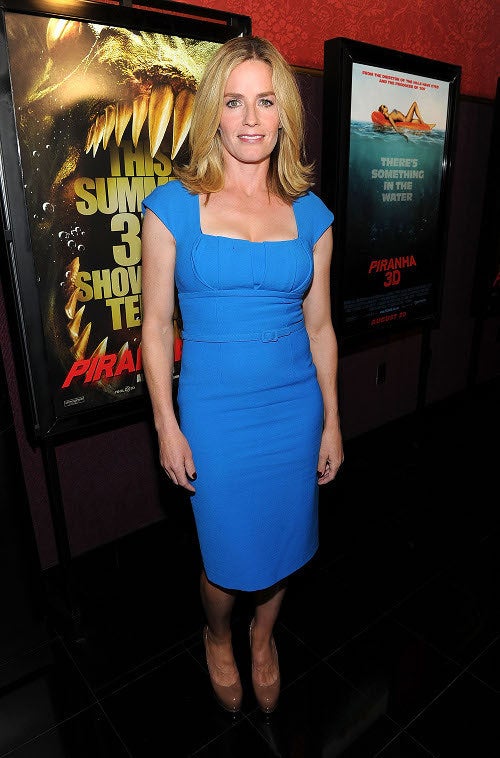 S
The other, Elisabeth Shue!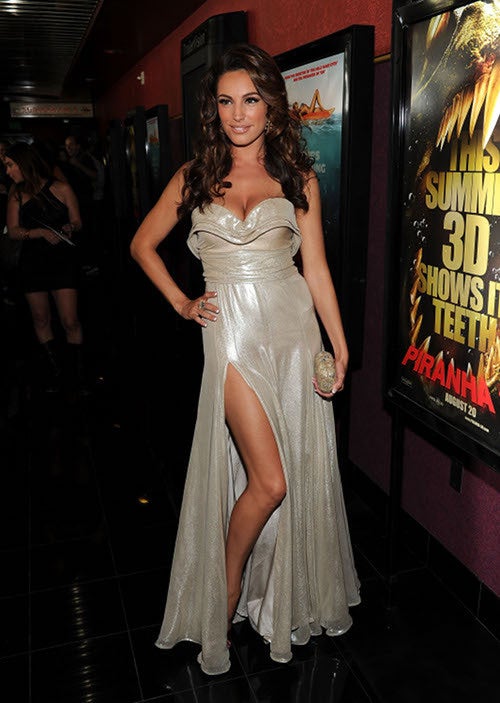 S
Yes, Kelly Brook's look has a certain disco-glam going...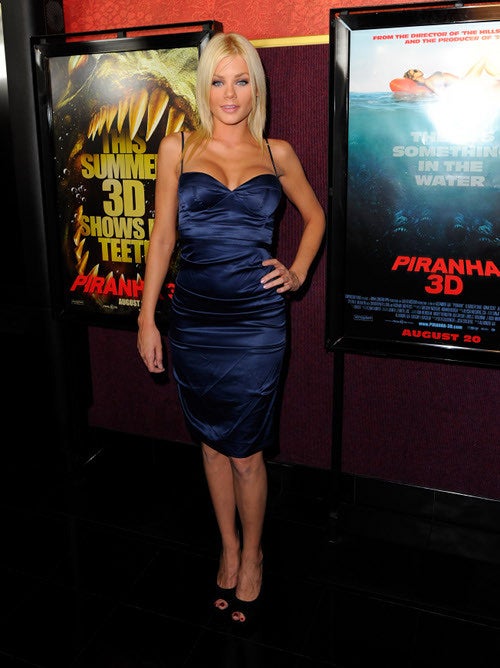 S
Riley Steele's SEXYSEXYSEXYdress? Not so much.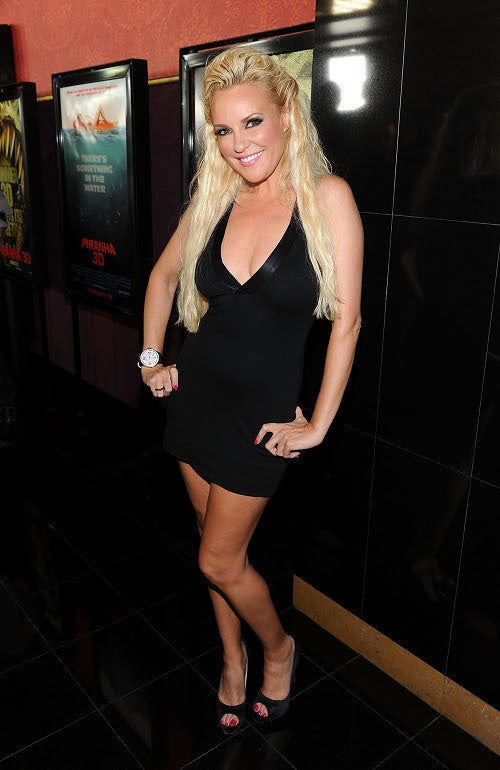 S
Bridget Marquardt's version of the LBD. Emphasis on the L.
[Images via Getty]