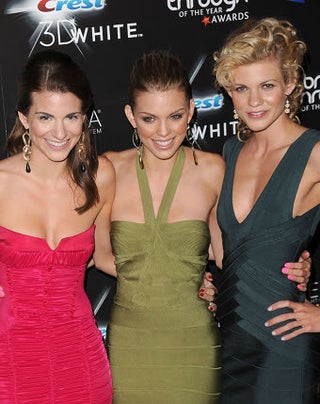 S
In the immortal words of Nina Garcia, "Shiny, tight and short is the quickest way to look cheap." Ms. Garcia, avert your eyes from the sartorial carnage at the Breakthrough Of The Year Awards at West Hollywood's Pacific Design Center!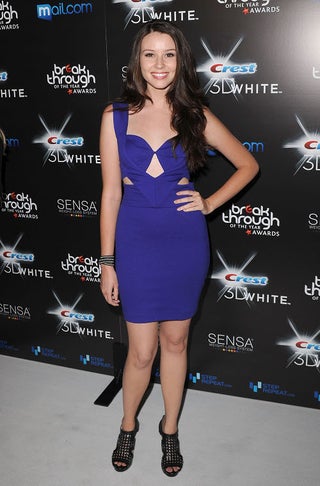 S
The good news is, the cutouts from Jenn Proske's dress form a vaguely Fairey-esque face.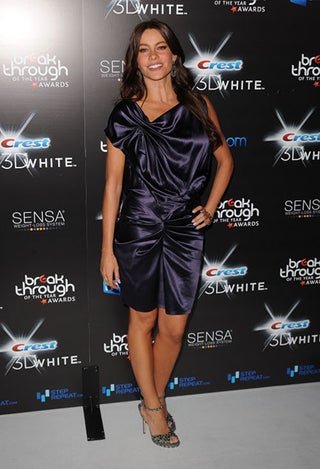 S
Sofia Vergara brazens out the drapery look, Scarlett-style.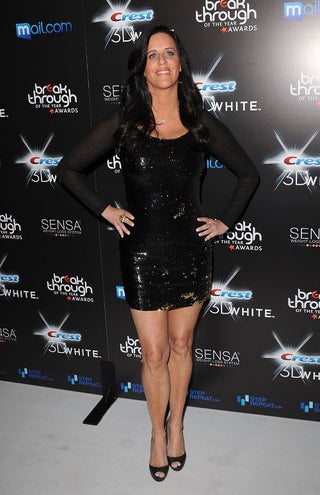 S
Patti Stanger breaks every one of Nina's rules, but then, what does Nina know about snagging millionaires?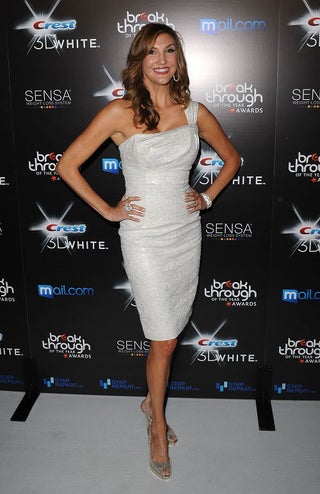 S
Heather McDonald: give your dress a sharp tug!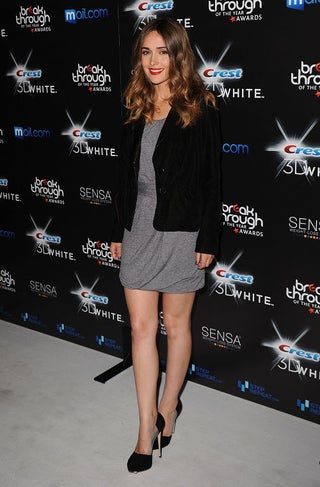 S
Rose Byrne tightens up jersey with a tailored jacket, sharp heels.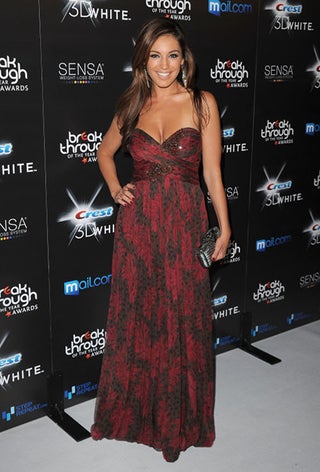 S
Kelly Brook brooks the trend in benefit-ready damask-print.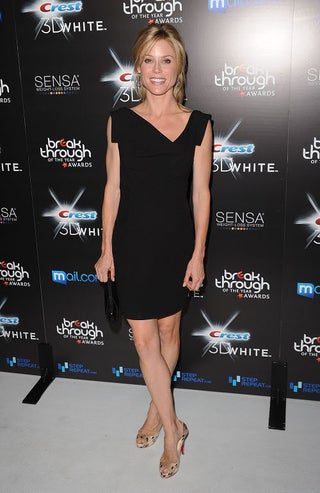 S
Julie Bowen's LBD is pleasingly modern.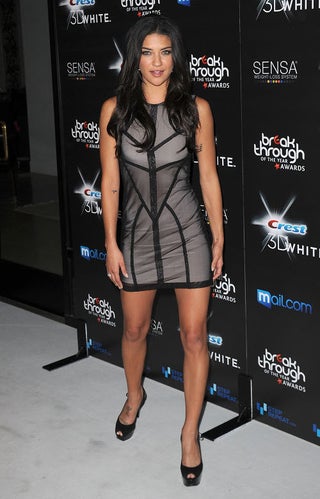 S
Jessica Szohr was one of the evening's winners. Hergeometric Ruby Smallbone frock? Yeah, not so much.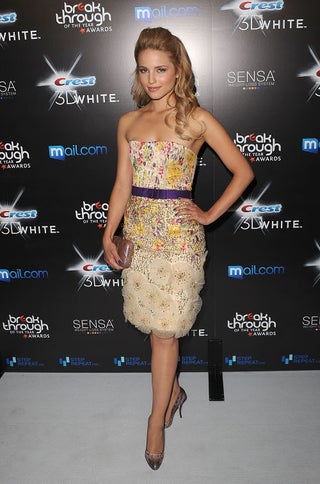 S
Fellow winner Dianna Agron's Carolina Herrera has a vaguely frenetic whimsy reminiscent of Henry Darger. (Yes, that's a high compliment.)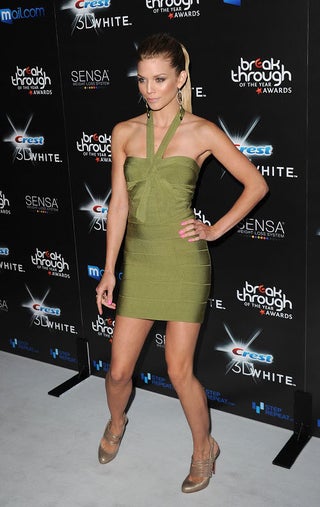 S
AnnaLynne McCord has barely unwrapped herself since the bandage dress trend started. Clearly, it's inhibiting her body's ability to move - or stand - naturally.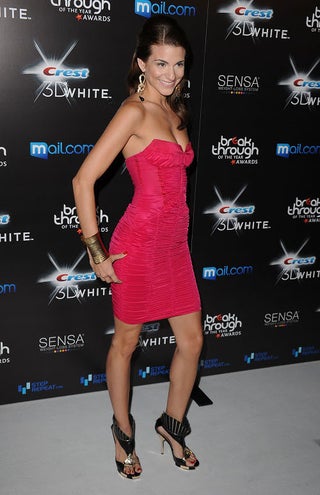 S
Sister Rachel McCord should heed her example!
[Images via Getty]