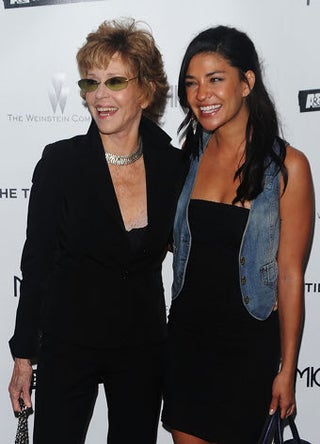 S
Politically-engaged starpower came out for the premiere of the documentary The Tillman Story at NYC's Museum of Modern Art. The film's serious, but the clothes sported by Jane Fonda, Kerry Washington, Jessica Szohr and friends? Not so much.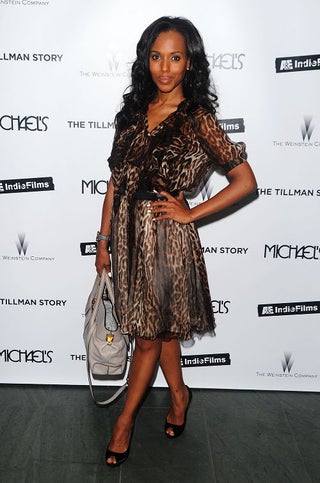 S
The September issues are telling us that leopard is big for fall. But don't they say that every year - when they're not saying it's a "new classic?"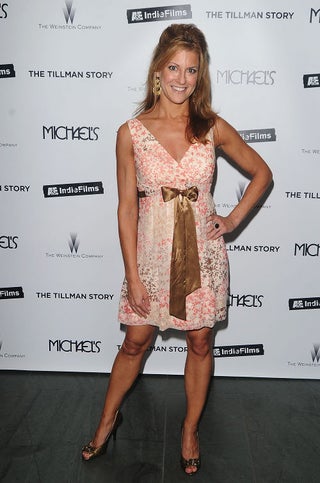 S
TV personality Bonnie Bernstein wanted to make sure she was sufficiently girly; when pink and flowers aren't enough, upgrade to Code Bow.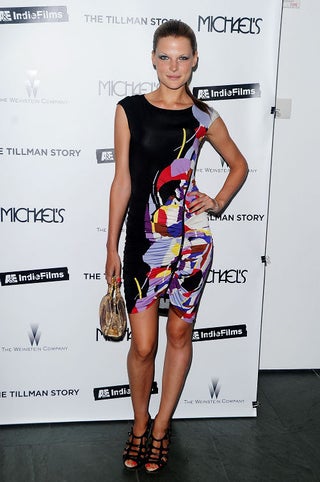 S
Model Bekah Jenkins: abstract expressionism called. It wants its dress back.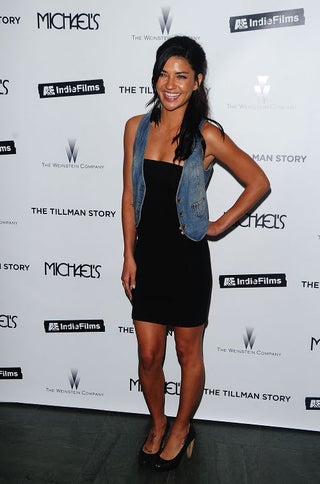 S
Superb use of denim vest by Jessica Szohr!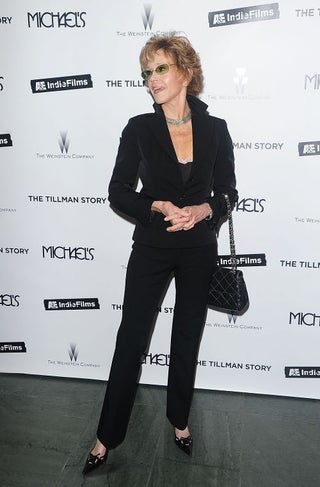 S
No one - but no one - rocks a popped or portrait collar like Fonda.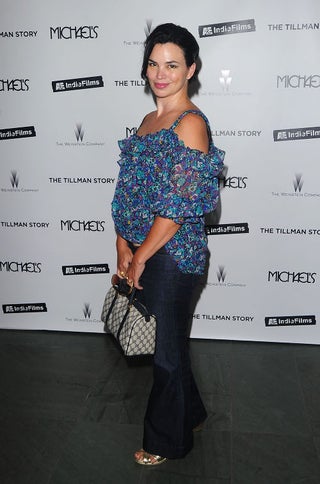 S
Karen Duffy, clearly not afraid to be worn by a rabid blouse. And I've gotta say, she's not.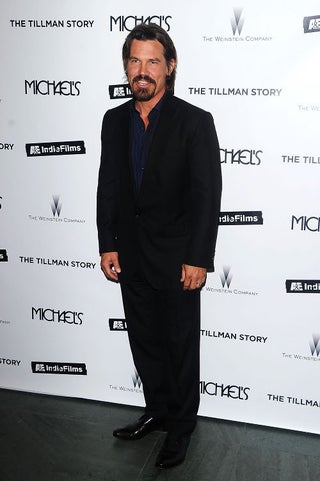 S
Josh Brolin goes all Folsom Prison on us.
[Images via Getty]