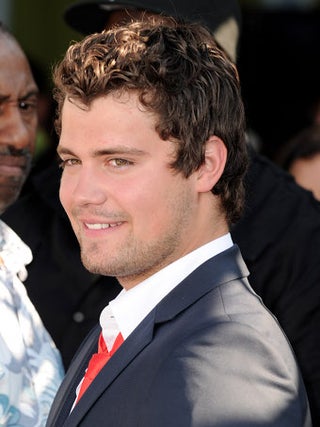 S
We're told teens deal with conformity, but every single woman in an eensy mini? This took herd mentality to a whole new level! Luckily, there were bright spots amidst the sea of gams and booties...and, um, Levi.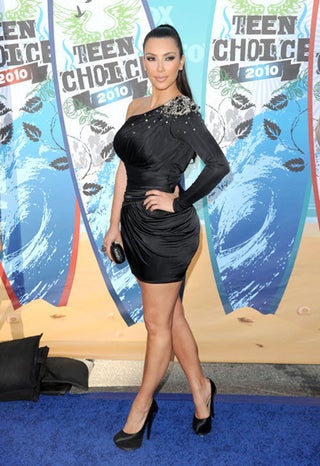 S
Black, of course, was popular - if not so basic. Kim Kardashian's version of the LBD is, at least technically, all those things: but better not try to take this one from cocktails to a funeral.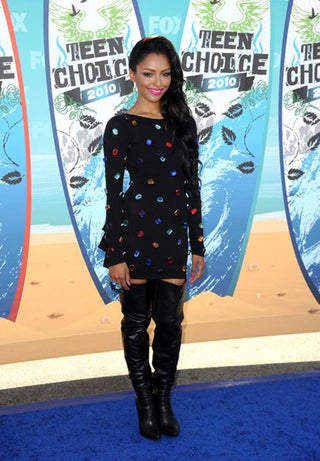 S
The Vampire Diaries' Katerina Graham couldn't decide between bedazzled and pirate, so didn't.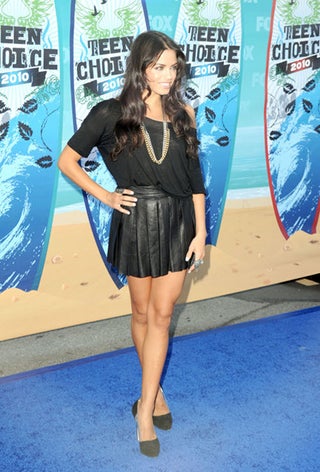 S
Why won't the leather kilt-on-red-carpet die? Jenna Dewan, tell us!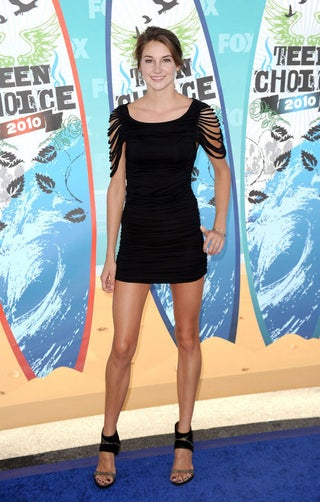 S
Apparently, if we believe Shailene Woodley, The Secret Life of the American Teenager involves some highly dubious shoulder detailing.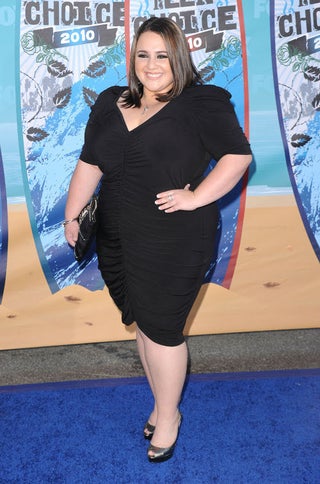 S
Nikki Blonsky, vaguely 40s, bucks the glitz trend with elegant results.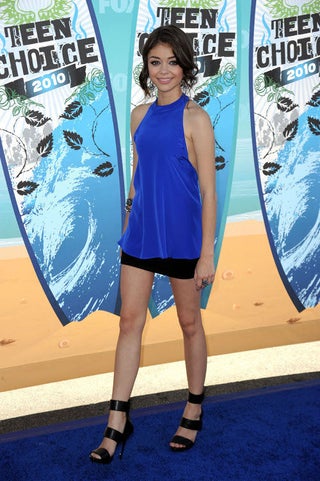 S
Cobalt was another popular choice, as modeled by Modern Family star Sarah Hyland.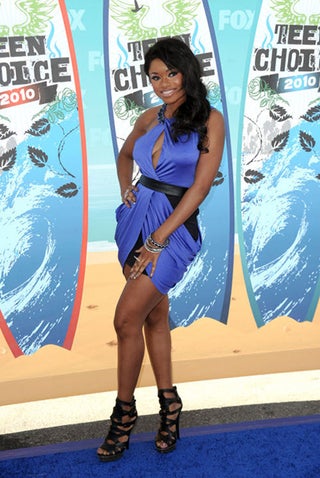 S
Ditto Christelle.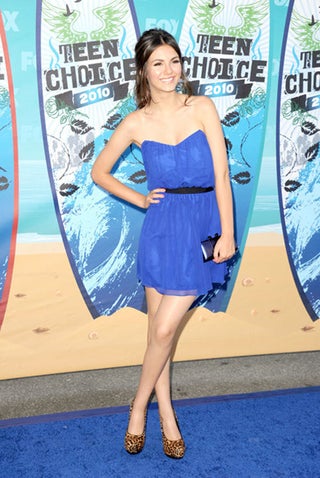 S
Victoria Justice keeps it simple.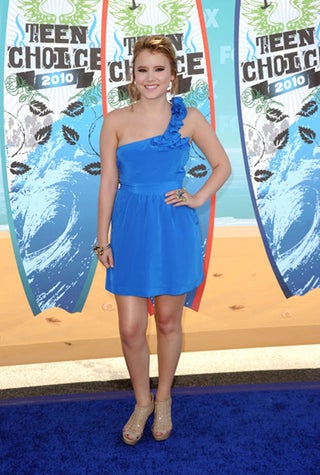 S
Melissa & Joey's Taylor Spreitler adds cute 70s detailing.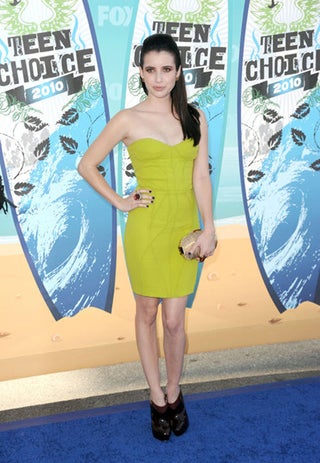 S
One of the more troubling trends? Booties: something few mere mortals can rock. Emma Roberts, of course, is Hollywood royalty. Not to mention sartorial.



S
Of course, booties were kind of the least of Lucy Hale's worries.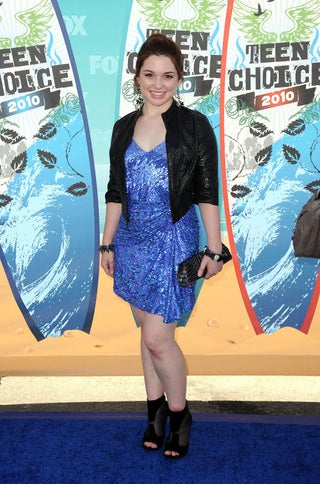 S
Jennifer Stone combines all the evening's trends in one getup!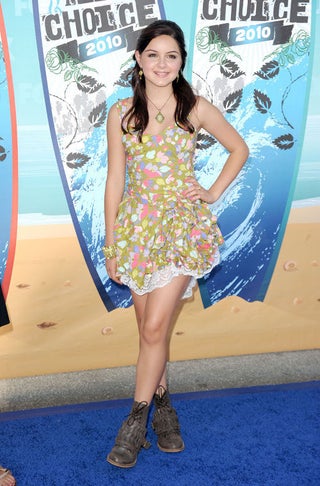 S
And Ariel Winter takes the trend to its logical conclusion.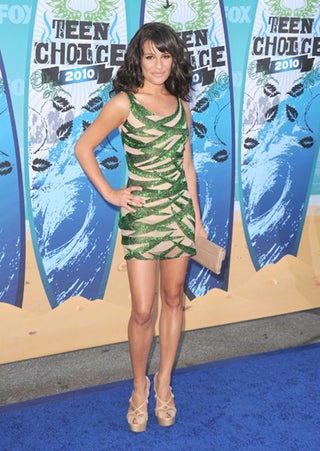 S
The reign of Sparkle Motion continued unabated: Lea Michele was ready for Vegas - in the best possible way.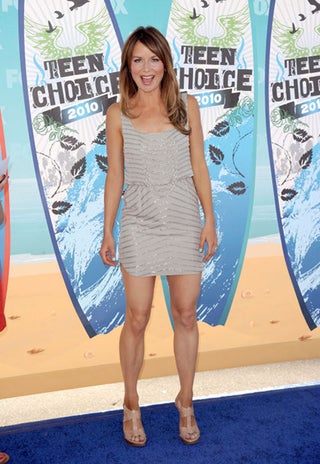 S
Mary Lynn Rajskub has never looked more glam.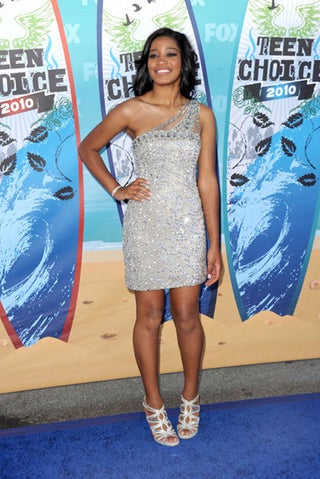 S
Keke Palmer goes all-out. Disco-ball-out.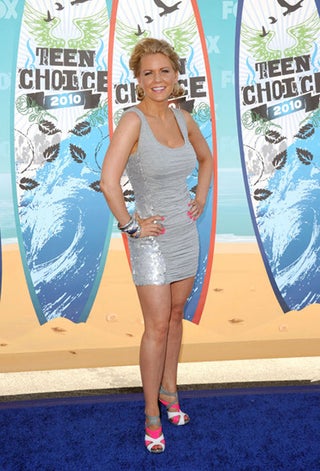 S
Carrie Keagan.


And, in an unfortunate patchwork compromise, the lovely Degrassi alum Nina Dobrev.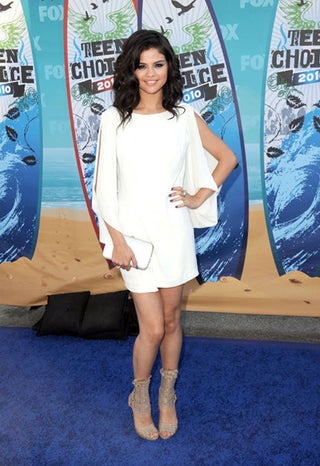 S
Virginal white's still big, too. Exhibit A: Selena Gomez.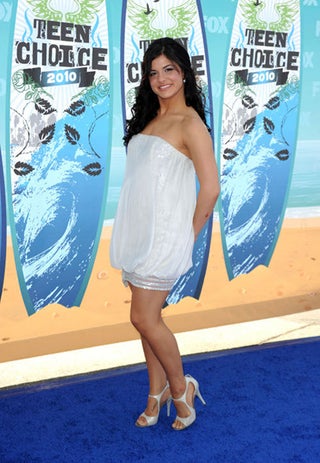 S
B? Courtney Galiano, bridging white and sparkle.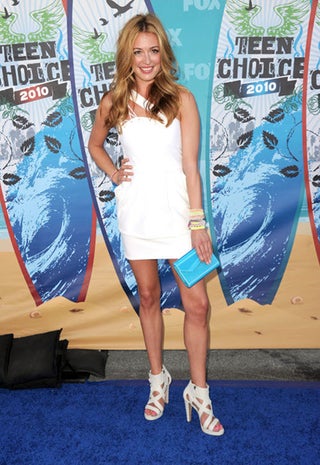 S
Kat Deeley, ready for Diddy's White Party.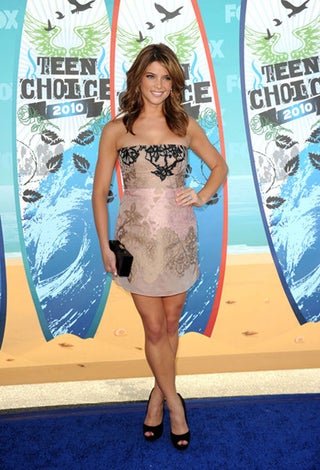 S
Ashley Greene went the upholstery route.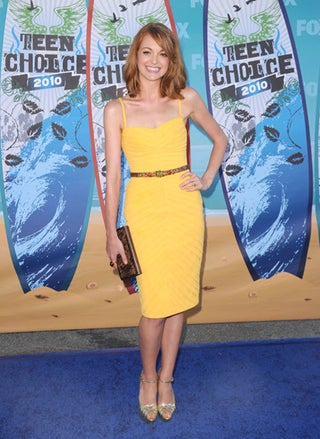 S
Weirdly, the rule-breakers were amongst the most conservative - and successful. Check out Jayma Mays' demure citron.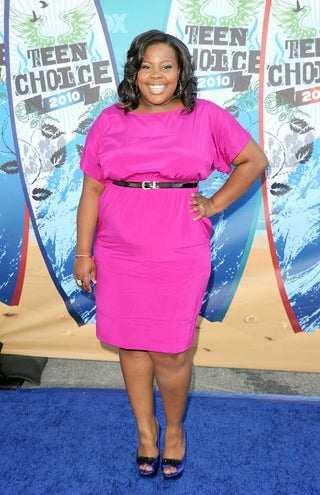 S
Also in the top tier, Amber Riley.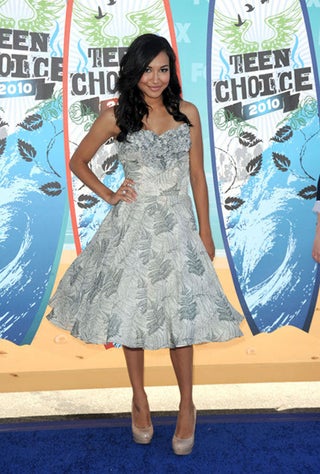 S
I'd say she was really duking it out with Naya Rivera: the Glee ladies represented!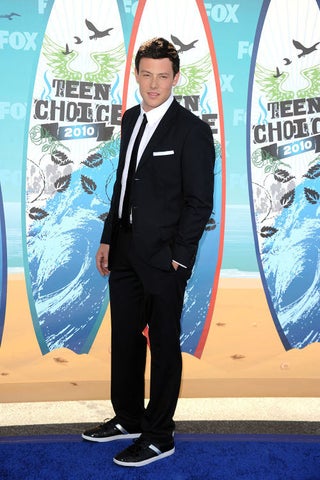 S
The menfolk were all senior-at-prom. See: Monteith's I'm-still-me shoes.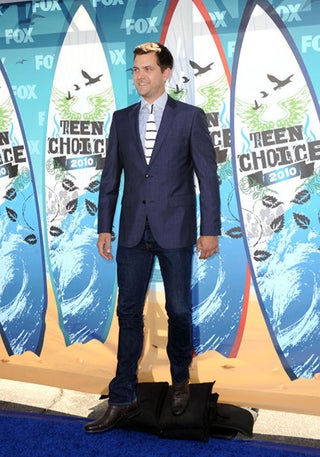 S
And Jackson's grudging tie.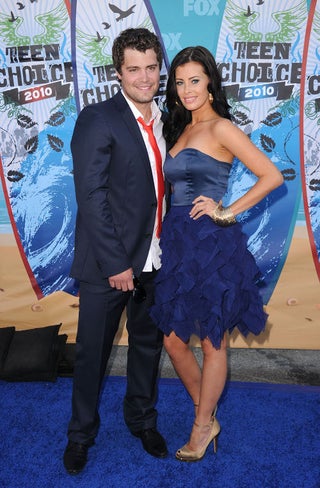 S
Say what one will about Levi, he and his date don't look awful...just kinda prom after-party.
[Images via Getty]