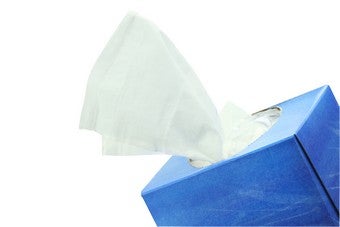 Today in Social Minefield, we look at how to help a friend in need — or a friend in need of a swift kick. Follow the jump for tips on dealing with a friend's breakup, bereavement, or bad behavior.
Unless your friends are total underminers, it's easy to be around them when things are going well. But the real test of friendship is how you respond when your friend has a crisis — and in said crises, it's sometimes hard to know how to behave. Below, a few tips:
Breakups
This is one of the many situations where the best thing you can do is listen. Especially at first, the heartbroken usually want space to vent way more than they want advice. Also a good tip for this and many other shitty situations: ask what you can do to help. Some people just want a shoulder to cry on, some want a beer, some want to watch stupid TV shows and forget about everything, some want to be alone (though with this last category it's good to make sure that's what they really want, and let them know you're available if they change their minds). In general, compliments are always good after a breakup — nobody doesn't want to hear that they're hot and awesome, and even if these words of kindness seem to fall on deaf ears at the time, they matter. Insults to the ex are a trickier area — if the breakup-ee starts it, it's reasonably okay to pile on, but don't initiate the shit-talking. Too much dissing an ex can make someone feel like the entire relationship was worthless, which is never fun. A helpful friend may also discourage drunk-dialing/begging an ex to reconsider, but if those things happen, don't be judgy. As Katy said in her helpful post on the subject last year, at some point in life, "everyone begs."