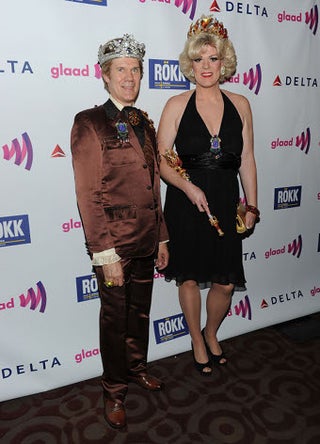 S
The GLAAD Manhattan event at 230 Fifth Avenue was hard to sum up, but we'll try: Real Housewives of New York, drag queens, stylists, caftans, sequins...and some very scant skivvies!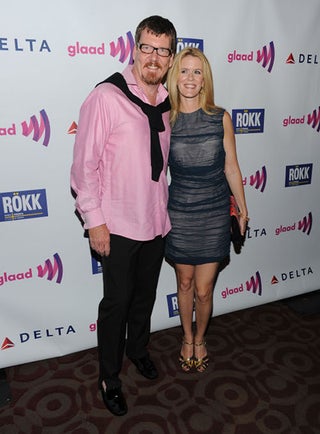 S
Fact: once I saw Alex McCord on the street wearing a zebra-print vest and matching zebra-trimmed short-shorts. Another time I saw Simon Van Kempen, also in a vest. These sane and appropriate getups are downright disappointing by comparison.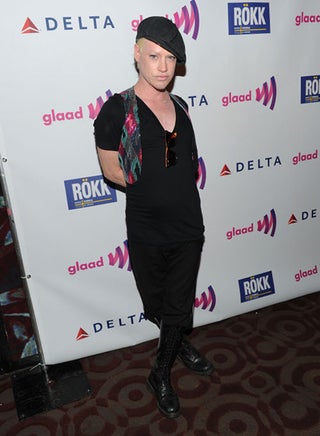 S
A vest like Richie Rich's, for example, would have really made their outfits,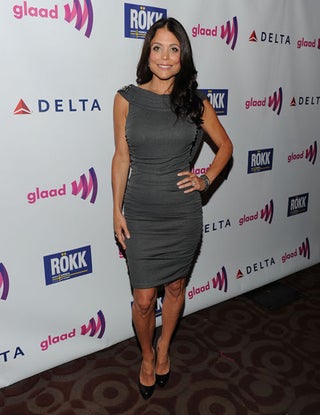 S
Bethenny Frankel also goes relatively demure, if...fitted.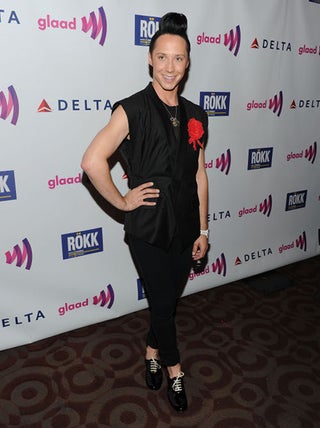 S
Johnny Weir, always ready to bring the festivity.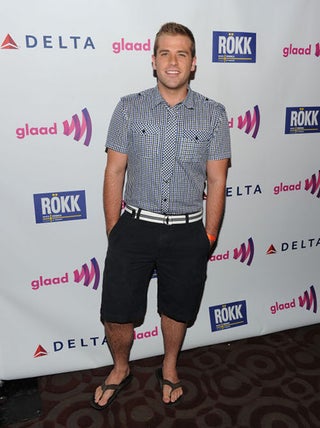 S
Actor Scott Evans didn't want to commit to a tie, but wanted to be technically wearing one in case there was an archaic dress code. Sly, sir.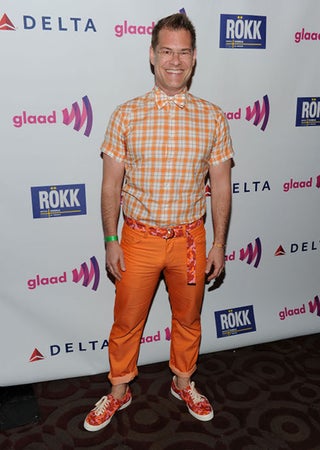 S
Did he and John Bartlett coordinate?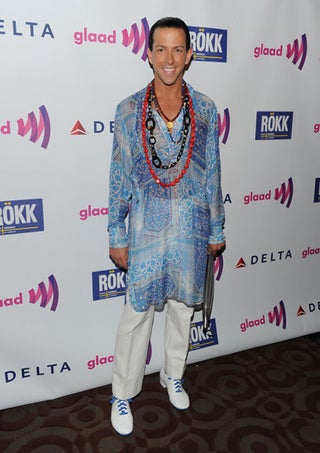 S
Derek Warburton is a stylist. So, you know.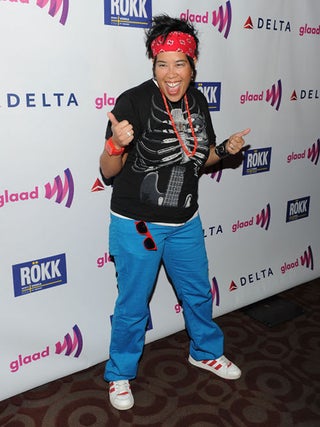 S
Josie Smith-Malave evokes Dr. Fad - always a good thing.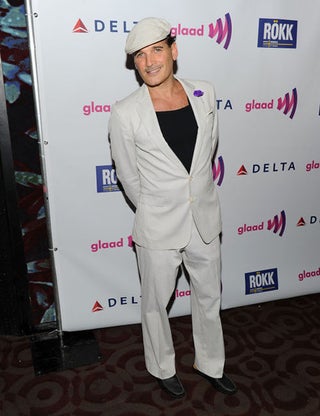 S
Stylist Phillip Bloch does his usual tribute to the Black Hand.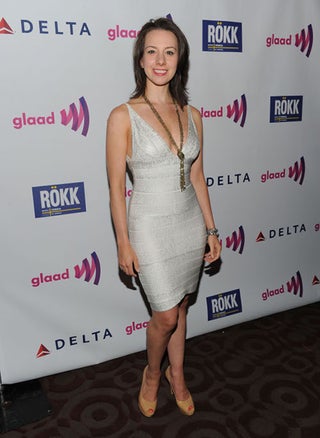 S
Figure skater Sarah Hughes: graceful in a bandage.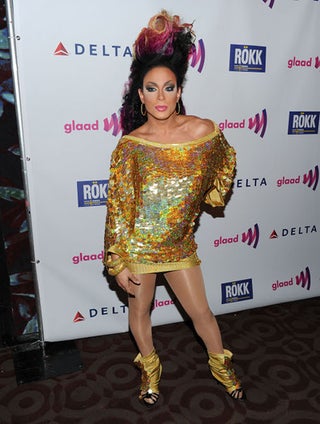 S
Jade may or may not have broken into a "What a Feeling" remix. In my fantasies, she does.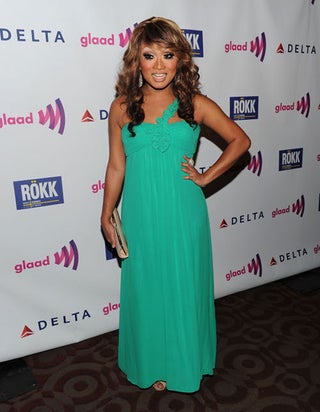 S
JuJubee drew the obligatory "late 70s bridesmaid" card.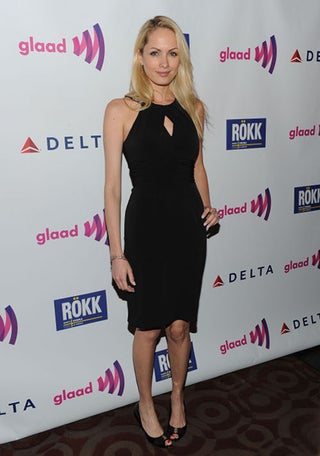 S
Actress Maria Helena Vianna must be kicking herself for not going with the sequins.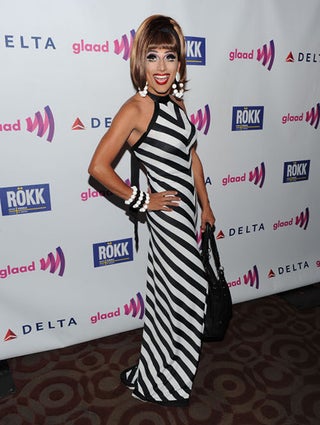 S
Drag performer Bianca Del Rio looks like she pulled Cecil Beaton from beyond the grave!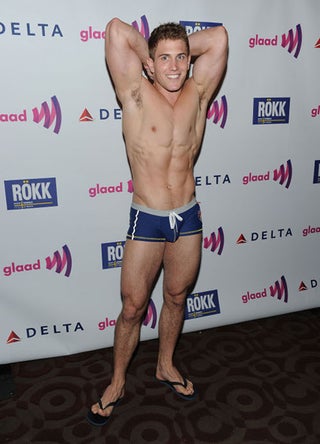 S
I think we can agree that Scott Herman wins the outfit sweepstakes: or at the very least the "Emperor's New Clothes" award.
[Images via Getty]