Gleeks and Bones-heads, listen up: all your favorite show choir champs and forensics experts were on hand for Fox's 2010 summer Television Critics Association all-star party at the Santa Monica Pier's Pacific Park. And, not incidentally, looking almost uniformly awesome: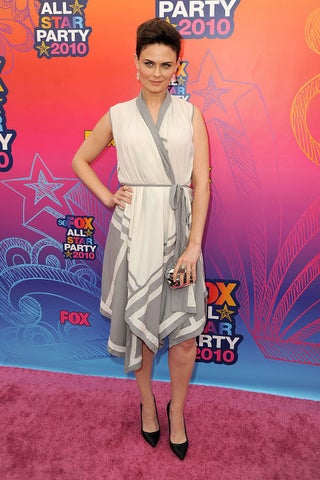 S
These drapery dresses can be tricky; Emily Deschanel rocks it.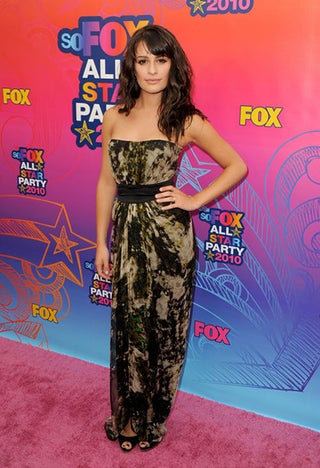 S
Lea Michele's gown is unquestionably elegant, but...is anyone else reminded of mildew? Or is that just too many hours trying to clean a shower with all-natural cleansers talking? ("Trying" being the operative word.)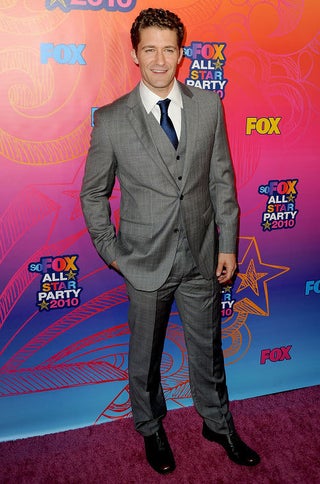 S
Matthew Morrison, looking vaguely smarmy in a Saturday Night Fever-worthy three-piecer.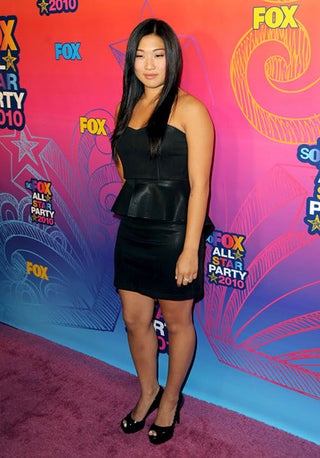 S
Jenna Ushkowitz does Stella proud in leathah.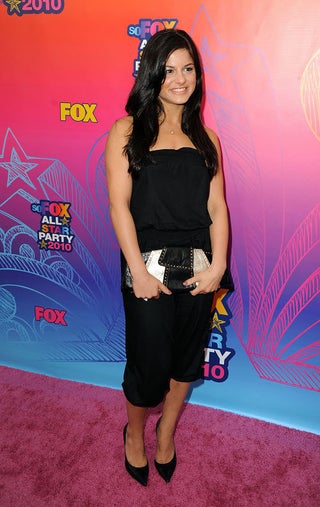 S
When I was a Freshman in college, someone told me that in Philadelphia, if you rolled up one leg of your pants it meant you sold weed. And were bi. Whether this is true, I cannot say, like many dorm-hall assertions. We'll have to ask dancer Courtney Galiano.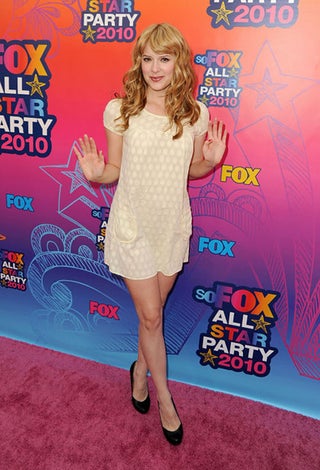 S
Jenny Wade's like, yes, yes, I'm an adorable gamine.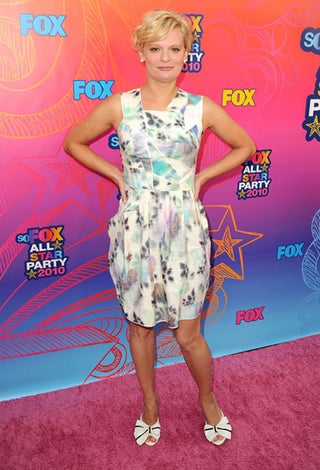 S
I like shoes like Martha Plimpton's. They're reminiscent of a creature who just evolved from being aquatic.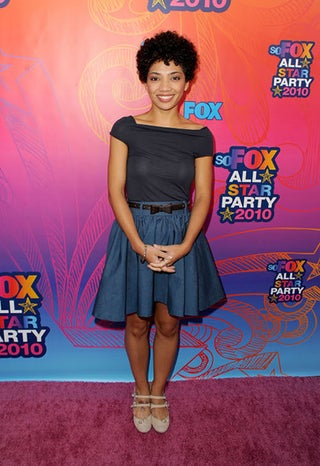 S
Was Jasika Nicole deliberately playing with horizontal lines - or, like some of us, does she just not have a full-length mirror and inadvertently arrives at strange effects that she only notices when she sees pictures later?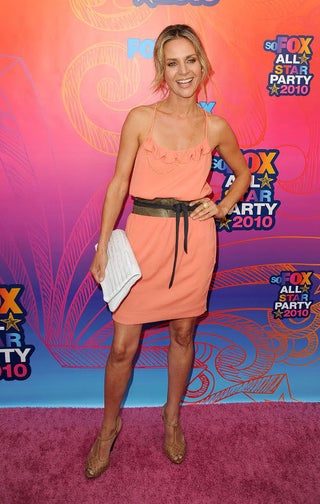 S
Jessalyn Gilsig has a lot going on. Too much - or just enough?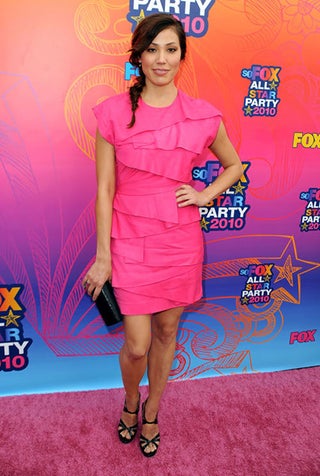 S
Michaela Conlin pulls off color and layers: no easy feat, and simple accessories are a wise counterbalance.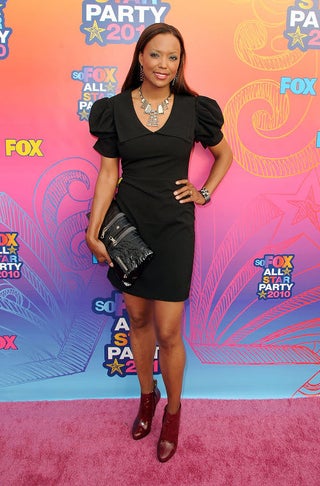 S
Aisha Tyler has the height to do booties and a straight skirt - which is not to say it's advisable.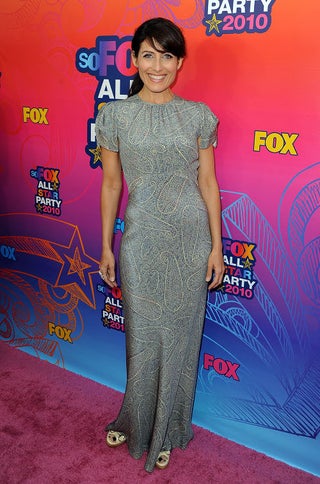 S
Lisa Edelstein channels deco elegance. Did you knoe paisley's from Scotland? I only recently learned that.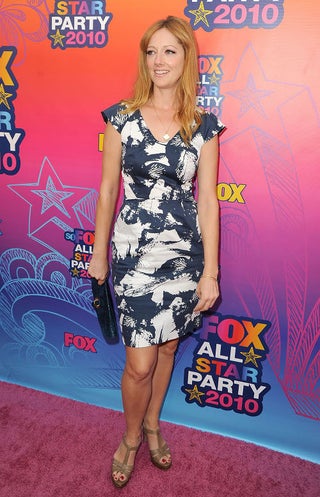 S
Judy Greer is crisp and summery - even if she looks totally over this whole thing.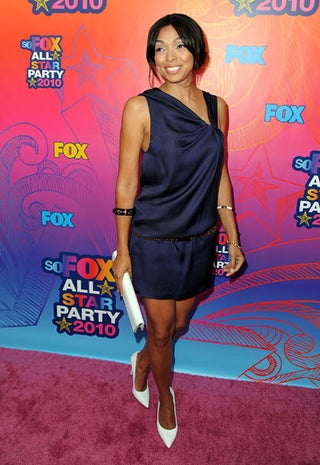 S
Tamara Taylor shows how to do white shoes right.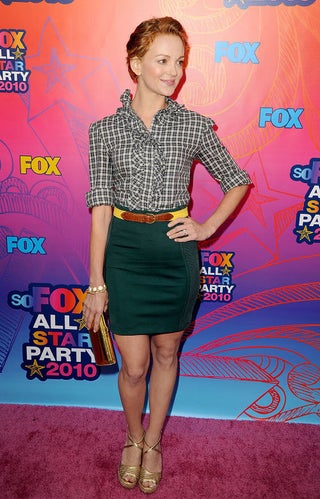 S
Digging Jayma Mays' back-to-school prepster look...I just wish we hit penny loafers instead of the weirdly dressy heels!
[Images via Getty]