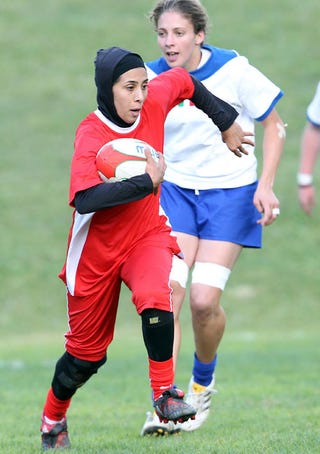 Members of the Iranian women's rugby team took to the field in Italy for their first European game ever. The athletes wore veils and long-sleeves. One player explains: "The whole team has learnt how to keep the veil in place."
She added, "It doesn't interfere with play and I think we have shown that even a physical game like rugby can be played in a veil."
A 27-year-old man from Lake Placid was arrested on Thursday for having a sexual relationship with a 13-year-old girl. Pedro Valladres Martinez crime was discovered after the girl's family attempted to get a marriage license for the pregnant victim.