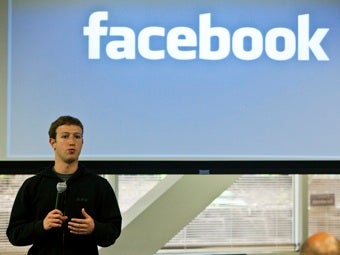 According to Dr. David J. Ley of Psychology Today, Facebook has started deleting several "pages of several women and female sexuality organizations," including the page of Self Serve, "a women-owned and run sexuality resources center."
The women at Self Serve, Ley writes, had their page deleted after they posted an informational video about labiaplasty. The video, Ley notes, "has a heartfelt message, urging women to love their bodies as they are, and not to give in to mutilation to fit an unrealistic, and uncommon ideal based upon porn," but apparently triggered the organization's page removal from Facebook due to the fact that it contained pictures of vaginas. The context, it seems, was unimportant: the fact that vaginas were being shown was enough of a justification for Facebook to delete the page. Ley also notes that the page of sex columnist Violet Blue was also deleted, even though she "had worked hard to comply with Facebook's rules. She was given no advance notice and no explanation of why her page was deleted." Ley wonders if perhaps these deletions are indicative of a larger, scarier issue: that the site is intentionally targeting, and removing, women-run celebrations of the female body and female sexuality
We've discussed Facebook's strange approach to handling groups and pages before; last Fall, I wrote a piece about how Facebook had allowed a "pro-rape, anti-consent" group to remain active for several months, all the while removing pictures of breastfeeding women as they were considered violations of the site's policies. Heinous Facebook groups are nothing new: a reader notes that as of today, the charming "B.O.T.H. Treatment, For When She Gets Outta Line" group (B.O.T.H. standing for "back of the hand") is still active, and has been since February. Is the group a joke? Casual misogyny? Or a celebration of violence against women? I suppose context matters, but why are groups advocating beating your girlfriend to "keep her in line," given the benefit of the doubt over groups that have clearly stated a positive mission to promote female sexuality and women's health issues?