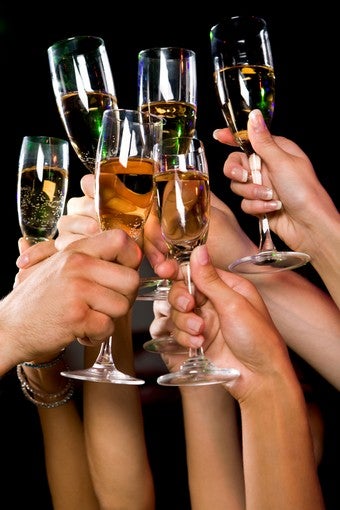 Today in Social Minefield, our column on the joys and terrors of human interaction, we provide some tips and tricks for one of the most socially challenging occasions of the year: the birthday.
Obviously, how you should behave on a birthday depends a lot on whether it's yours or not. We'll start with the former. If you ARE the birthday girl/boy...
Be cool.
This may seem general, but if you can follow this one simple rule, everything will be fine. To get a little more specific: despite what Lesley Gore says, if you can avoid crying, yelling, fighting, or generally getting pissed off, your birthday will be way better. Someone got you a shitty present? Laugh it off, and have a drink. Some killjoy refuses to sing? Laugh it off, and have another. Someone brought an annoying guest? Laugh it off, and drink all the good stuff before she gets any. As I mentioned last week, your own birthday party is a great time to get drunk, if you like that kind of thing, and singing, telling stupid stories, and vomiting are not only acceptable — your friends pretty much have to indulge you. But if you start shit with someone, or get mad at a loved one over a birthday slight, you're just going to taint your special day with bad mojo. And even if you remember nothing else from the night, you will remember that.

If you're going to have a birthday dinner, consider your guests.