Wondering why you didn't get an invite to the 2010 Mercedes-Benz Polo Challenge in Bridgehampton? Maybe because you're not a Real Housewife; those redoubtable dames — of NYC and NJ — dominated. So you know the clothes were...memorable.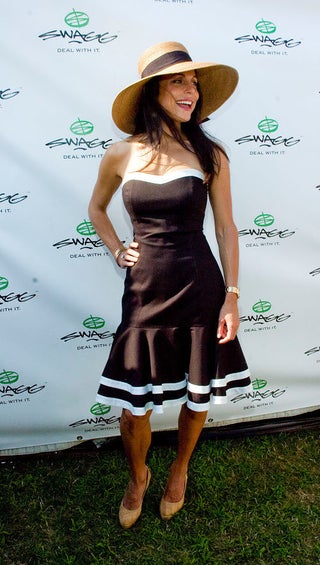 S
Bethenny Frankel had a total polo costume going; I wouldn't have been surprised to see a parasol and some smelling salts. Or hear her scream "move your bloomin' arse!"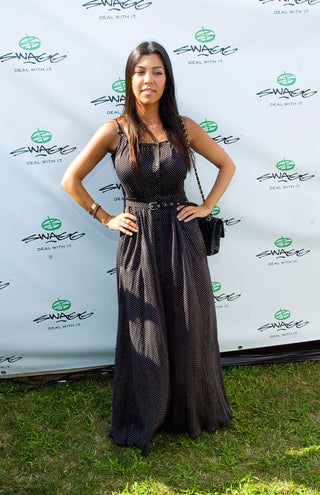 S
Kourtney Kardashian went a little 90's and very elegant.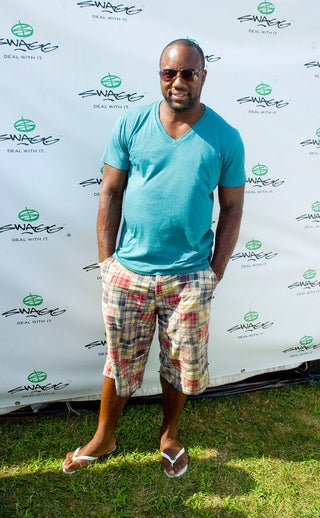 S
Like actor Malik Yoba, most of the dudes didn't even try.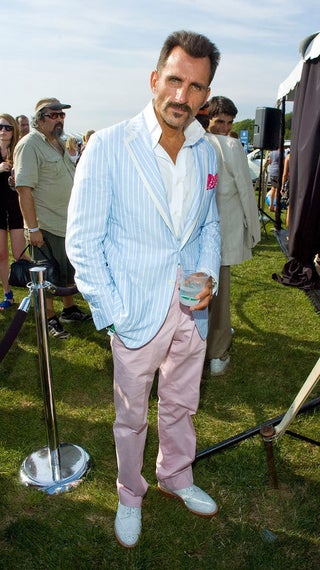 S
This guy was a - ahem - notable exception. (That's bouncer-to-the-stars Wass Stevens.)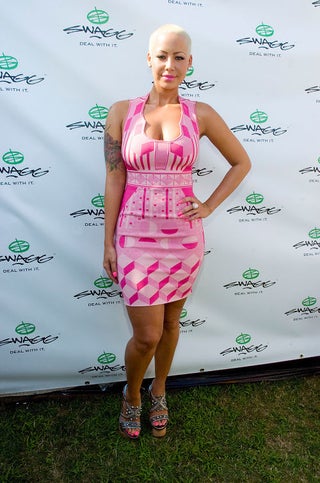 S
For once, shoes like Amber Rose's make some sense: there are horses here.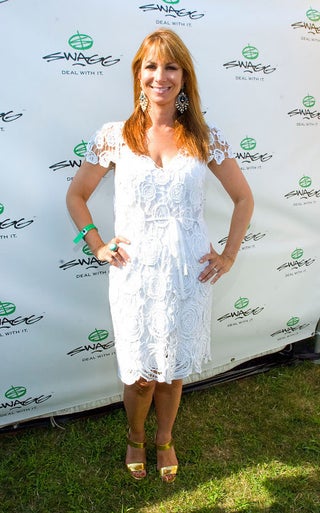 S
Jill Zarin likes to make it clear at all times that being in the fabric trade, she can waste as much of the stuff as she wants.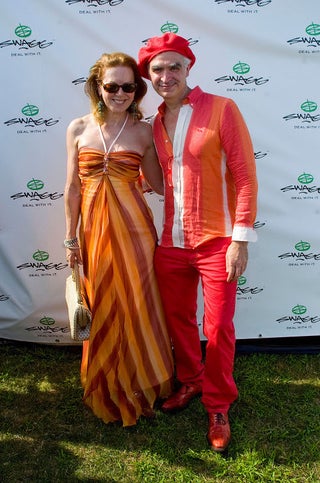 S
Elga Wimmer and artist Kevin Berlin definitely take the prize for most colorful/Ren-Faire-apropos.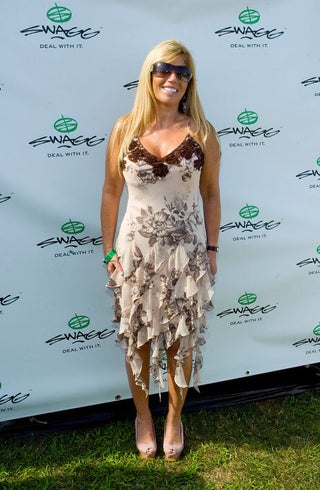 S
Cheryl Mercuris (guest of honor in the Swagg VIP Lounge, you'll be glad to know) defines "schmatte chic."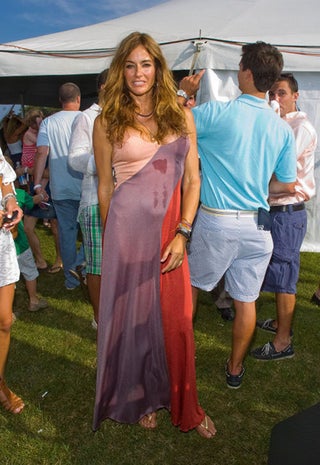 S
Kelly Bensimon appears to have had a mishap. Or three. We're all fro brazening things out, but when you're already on Duncan Dance-thin-ice, this is folly.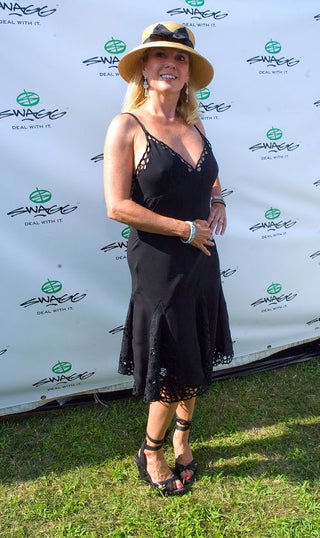 S
Ramona Singer, clearly a proponent of daytime cleavage.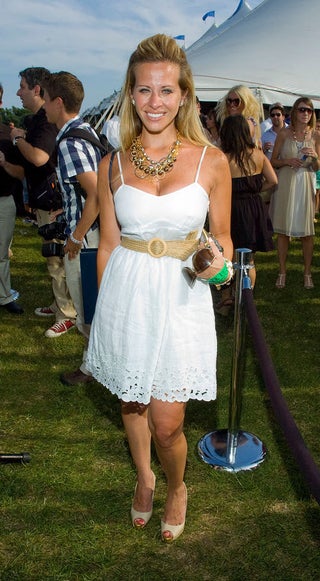 S
Dina Manzo could have benefited from the "take off one accessory before you leave the house" rule. Or...maybe she did?
[Images via Getty]