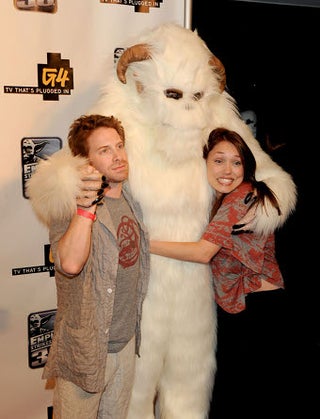 S
Some complain ComicCon's gotten too star-focused and lost soul. These people would doubtless not enjoy the parade of LBD's sported by boldfaces at the 'GPhoria Strikes Back' party hosted by G4 and Lucasfilm. But everyone there was so into it!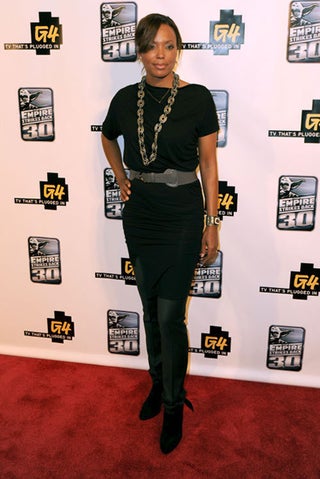 S
Aisha Tyler's vaguely Dune-like tunic contributes a hint of ass-kicking.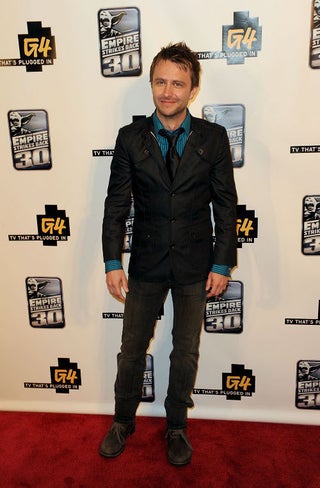 S
Let's hope Chris Hardwick is not required to move his arms at any point tonight.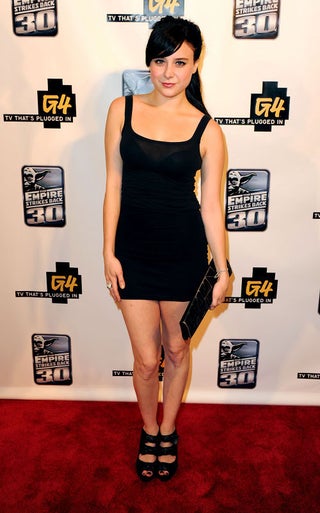 S
What do you wear to an event peopled with giant wookies? Like many, Alessandra Torresani opted for an always-safe LBD.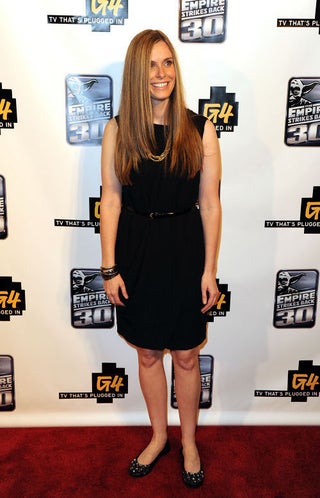 S
Blair Butler's iteration is a classic sheath.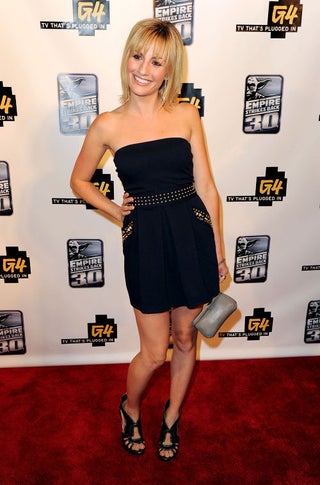 S
Alison Haislip's? Strapless.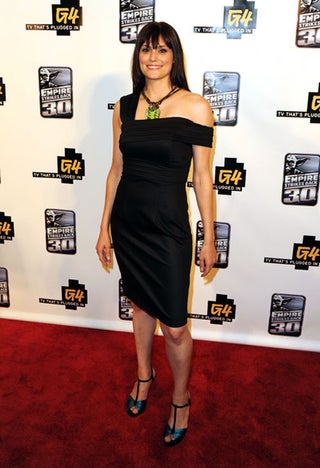 S
Actress/Producer Morgan Webb: either boldly asymmetrical or brazening it out!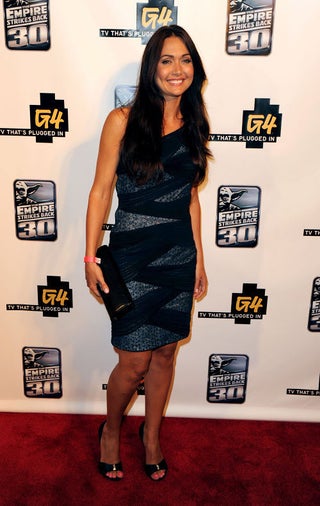 S
Actress Jessica Chobot demonstrates the next generation of bandage dress, where it's like instead of a nurse did the wrapping, a kindergartner did.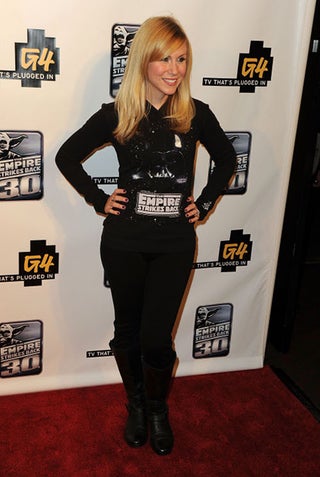 S
Ashley Eckstein's outfit worked less well at the AmFar benefit last week.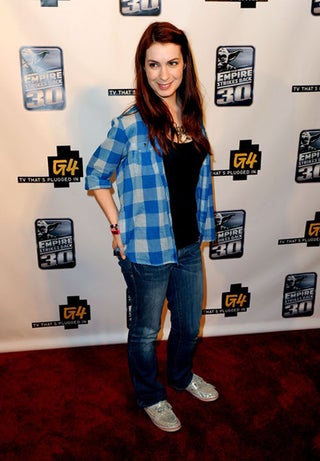 S
Felicia Day's getup clearly states: Chewbacca's here. I'm wearing jeans.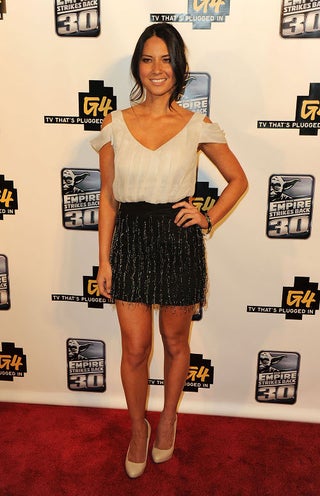 S
Olivia Munn, in tinsel and her element.
[Images via Getty]