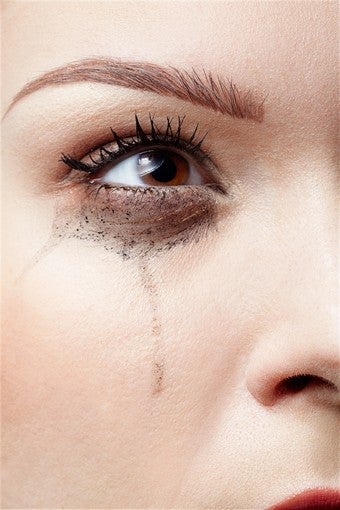 A psychiatrist writes, "I've witnessed time and again the healing power of tears." But what happens when time just makes you weepier?
Writing in the Huffington Post, Dr. Judith Orloff extols not only the physical (i.e. eye-lubricating) benefits of tears, but their emotional benefits as well. She suggests,
Try to let go of outmoded, untrue conceptions about crying. It is good to cry. It is healthy to cry. This helps to emotionally clear sadness and stress. Crying is also essential to resolve grief, when waves of tears periodically come over us after we experience a loss. Tears help us process the loss so we can keep living with open hearts. Otherwise, we are a set up for depression if we suppress these potent feelings. When a friend apologized for curling up in the fetal position on my floor, weeping, depressed over a failing romance, I told her, "Your tears blessed my floor. There is nothing to apologize for."
Okay, it's all a little frou-frou-y. And while we've all been told about the benefits of letting it all out, the various social and professional costs of crying can make it harder to do as an adult. Except for me it's gotten easier. Almost disturbingly so.