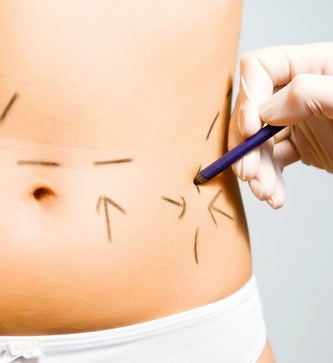 Here are some basic ingredients of a good vacation — good friends, a dirt-cheap beach hut, a coral reef rimmed by pink mountains in the desert, no Internet access. What about a rule against hating your body out loud?
On my trip this past weekend, we called it the "no bodysnarking" rule, though that's a misnomer — in each case, the bodies being disparaged for not being thin or toned or muscular enough belonged to the speaker herself, or himself.
It's not that I set out to police my friends according to Jezebel commenter guidelines. (There's nothing wrong with trying to be consistent in your beliefs, something to which I aspire — but you know, it was vacation.) But moments after this bunch of usually self-denying workaholics wriggled into their first swimsuit in recent memory, the gripes began — at some imagined curve or a few extra pounds, at their supposedly disgusting gluttony at mealtimes.