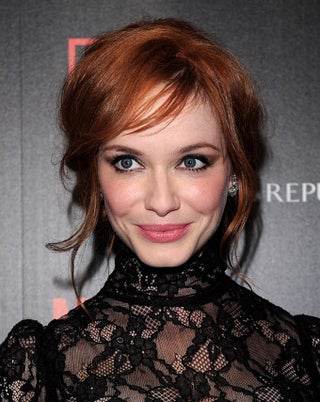 S
It's here! Mad Men Season 4 officially premiered last night in Hollywood. And while January may have been MIA, all your other favorite skirts and suits represented...even if their actual skirts and suits weren't exactly up to Sterling-Cooper-Draper-Pryce standards...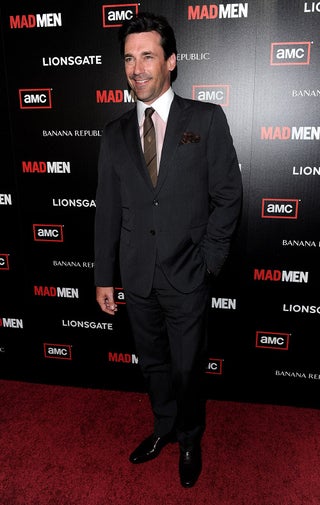 S
Okay, Mr. Hamm, I still don't see why, if you're going to the trouble of wearing a pocket square, for gosh sakes, with a gol-darn contrast collar, you can't shave, too.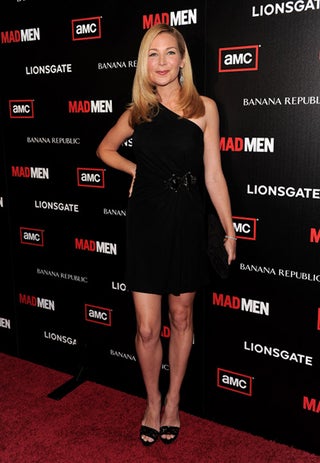 S
I guess if the ever-poised Jennifer Westfeldt doesn't mind....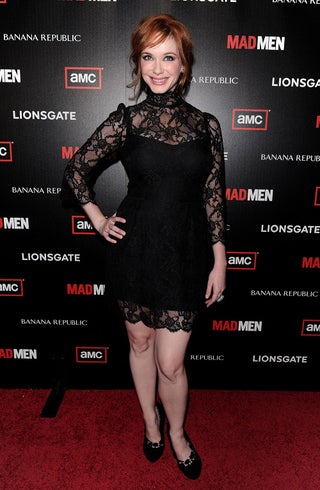 S
On the one hand, I'm not really feeling Christina Hendricks' Charlotte Russe-esque steampunk situation. On the other, I think she's absolutely rocking it. What say you?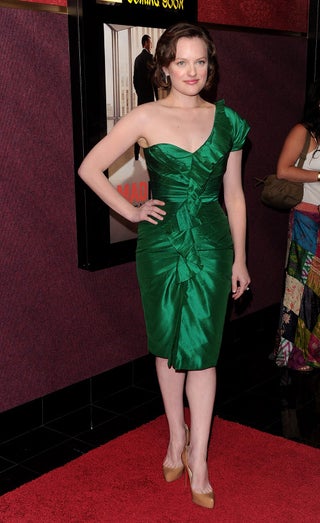 S
Loving just the hint of Erica Kane about Elisabeth Moss's emerald.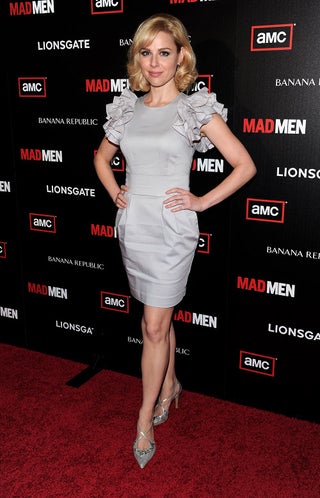 S
Cara Buono's business on the bottom, Lullabye League on top.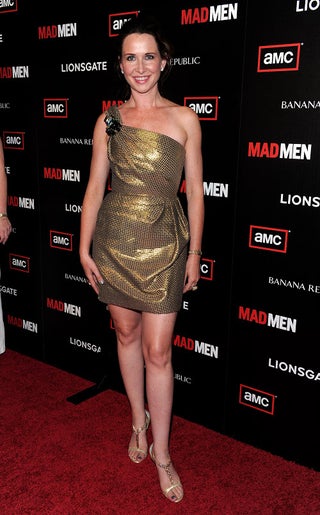 S
No shocker here: costume designer Janie Bryant looks flawless.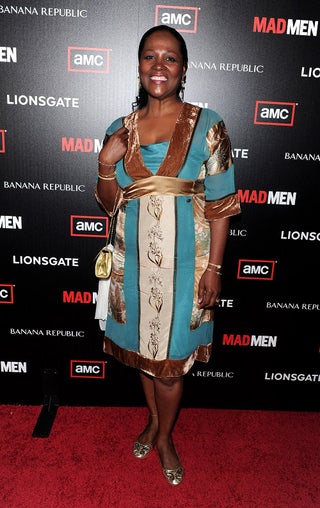 S
Deborah Lacey looks straight out of a Renaissance portrait!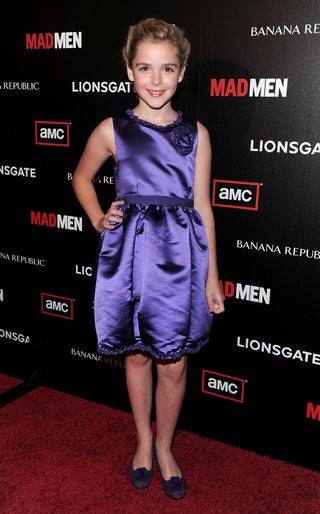 S
Call me old-fashioned, but isn't it nice to see a little girl dressed like a little girl? Kiernan Shipka looks lovely.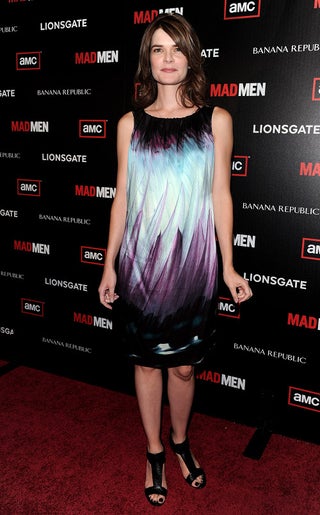 S
Betsy "Marie Schrader" Brandt's dress is screensaver-mesmeric. NB: it is possible to stare at it unblinkingly for 10 minutes in a strange trance.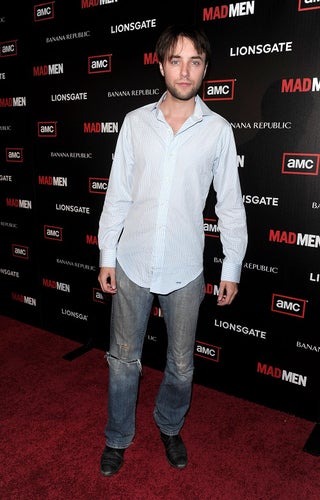 S
Yes, dear, we get it: you're not really Pete Campbell. Now go change your pants.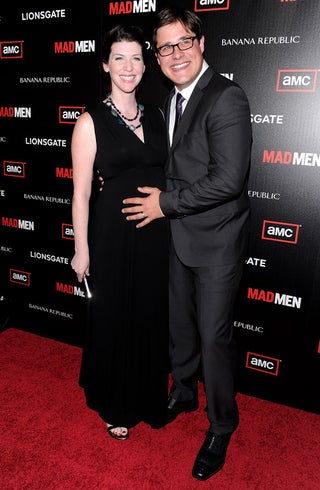 S
When I saw Virginia Donohoe and Rich Sommer I thought, "oh, how sweet!"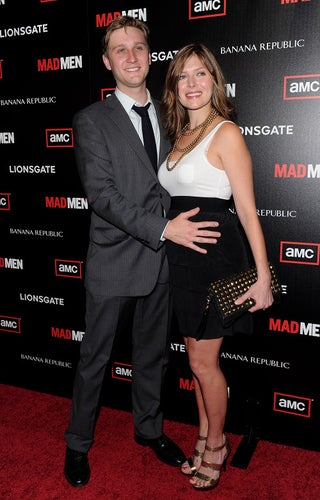 S
Then we get to Aaron Staton and Connie Fletcher, and it just gets weird. Was this the work of some didactic photographer?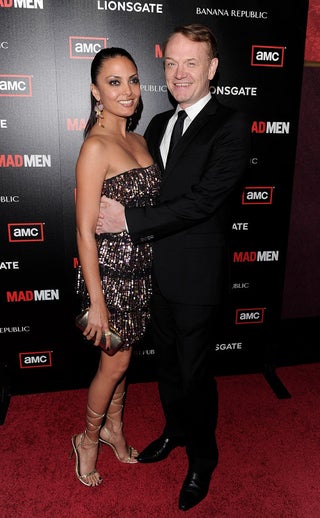 S
Jared "Lane Pryce" Harris and guest in painful-looking shoes.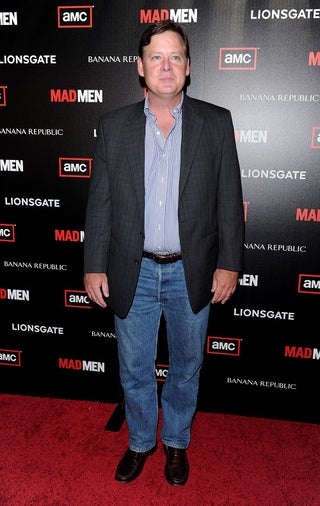 S
Joel Murray goes straight dad-rock.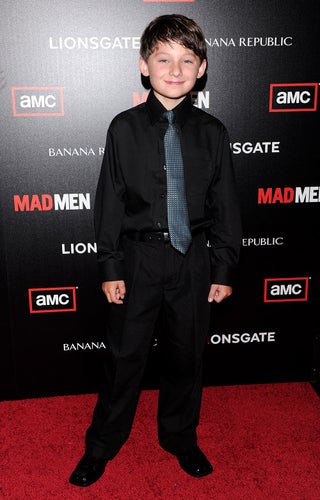 S
Jared Gilmore: the coolest cat on the block.
Getty" />