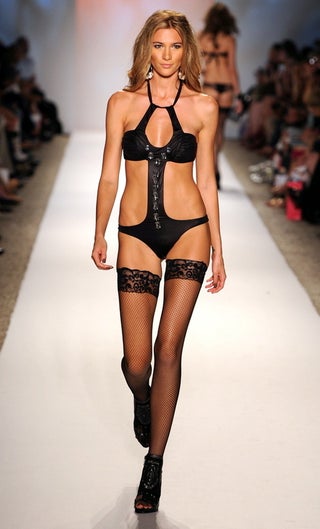 S
Miami's annual festival of spray-tan and spandex, otherwise known as swimwear fashion week, packed up its bronzers and stiletto sandals yesterday. While there were some pretty suits, there was also a whole lotta fug.
Like this outfit from Beach Bunny Swimwear, which combines the guarantee of odd tanlines with the classiness of stay-up lace-topped thigh-highs.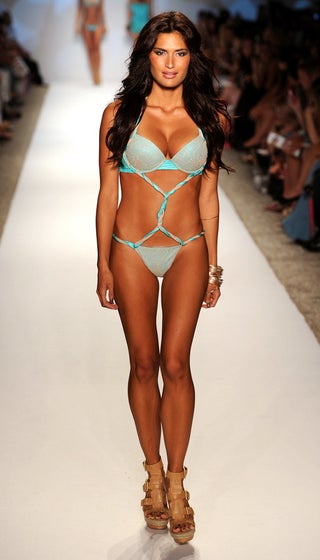 S
It's like a pair of tights had a fight with a push-up bra set in the laundry.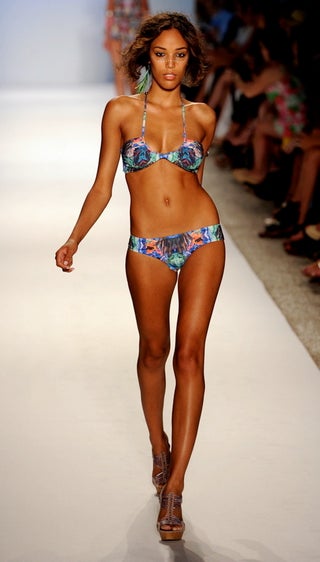 S
Mara Hoffman, who specializes in beautiful, original psychedelic prints and 70s silhouettes, showed some gorgeous, if slightly strangely cut, suits.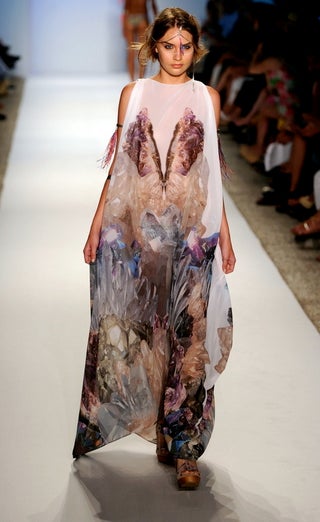 S
And several distinctive kaftans.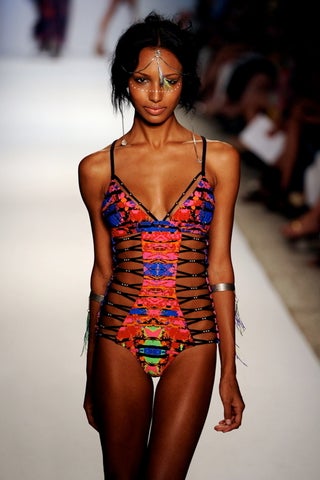 S
But alas, even Hoffman's taste was not unassailable.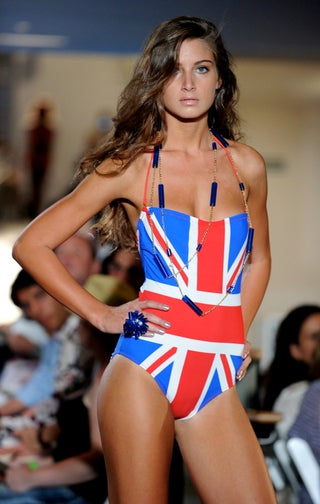 S
If you would like to dress up as Ginger Spice in 1997 for Halloween, Red Carter's got your number.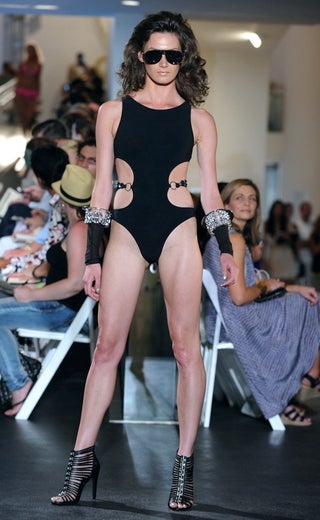 S
But otherwise? Gucci-era Tom Ford called, and he wants his ideas back.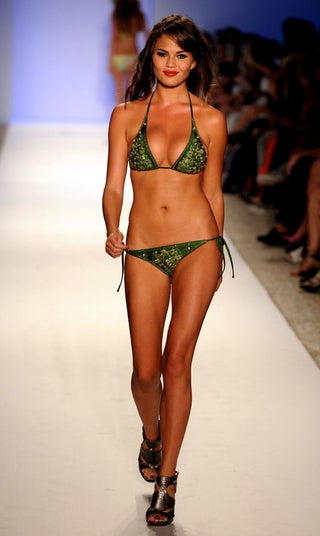 S
What is very strange indeed is that Ed Hardy by Christian Audigier showed some swimsuits that are actually, unusually, miraculously, unhorrible. You'd hardly even notice this young lady has a skull on her crotch unless you got really close. Hating Ed Hardy is my safe place! I never imagined they could take that from me.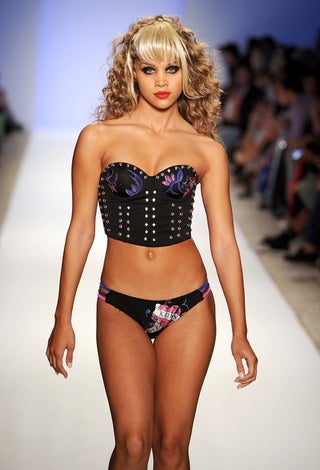 S
Luckily, the attack of relative tastefulness was short-lived.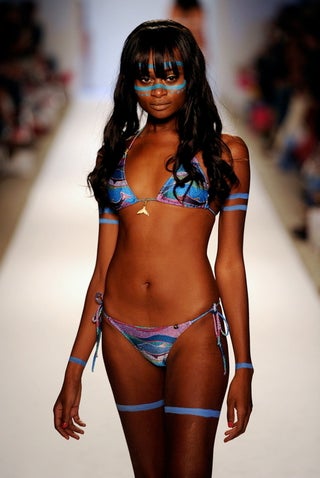 S
I posit that Lisa Blue watched Avatar shortly before designing this collection.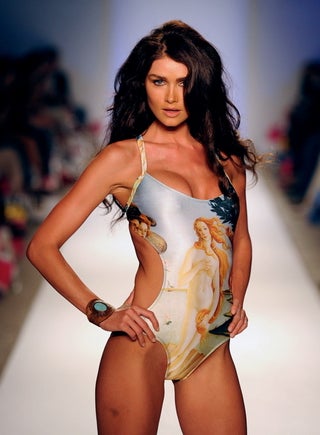 S
And further, that she recently paid a visit to the Uffizi and happened to catch Alexander McQueen's art-historical fashion collection of this March.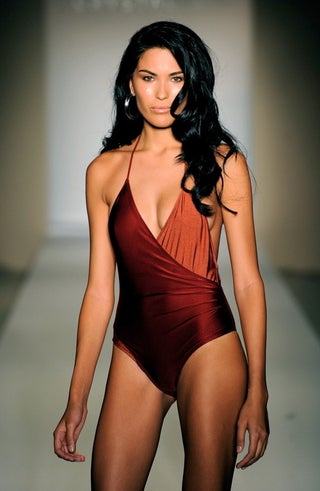 S
Crystal Jin's got the right idea with this faux-wrap one-piece. If only it fit the model a little better.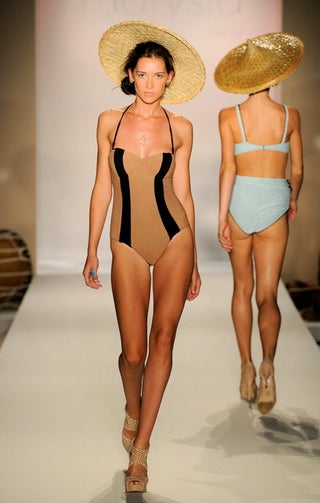 S
Marysia's maillots were fetching and understated. However, the rear view of that bikini reveals the label didn't entirely avoid the pitfalls of the vintage-style swimwear theme.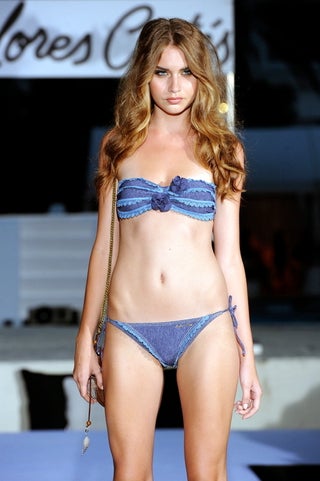 S
Swimsuits are industry favorites because they allow labels to charge obscene markups on tiny pieces of fabric, and people often buy new ones every year. Perhaps that's partly because, in a year, a faux-denim bikini with rick-rack trim is going to seem pretty stupid? Actually, scratch that. It looks pretty stupid already.