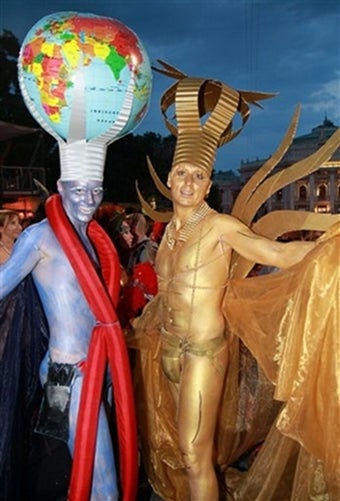 S
What is the 18th Life Ball in Vienna?

A) An annual charity ball for HIV & AIDS, including former presidents

B) A wild-and-crazy celebration of life, featuring Dita von Teese and Patti LaBelle

or C) Both of the above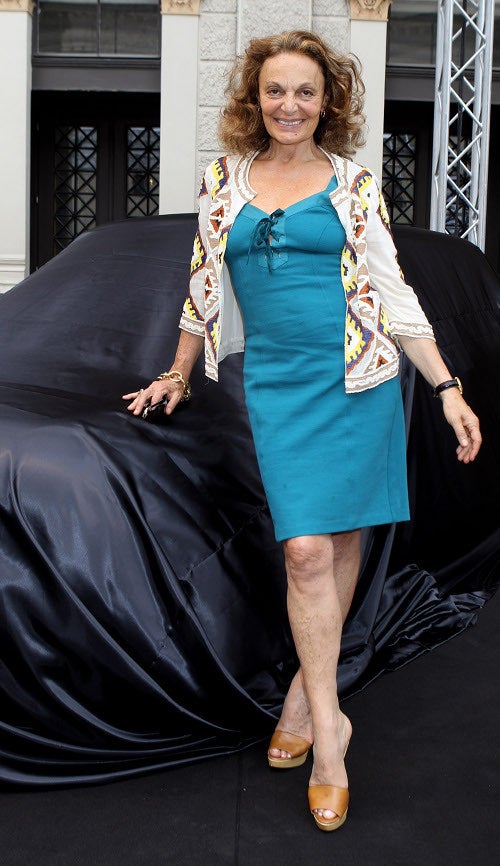 S
The Life Ball isn't just a ball; there are fundraising events all weekend. See: Diane von Furstenberg, in mufti, with car.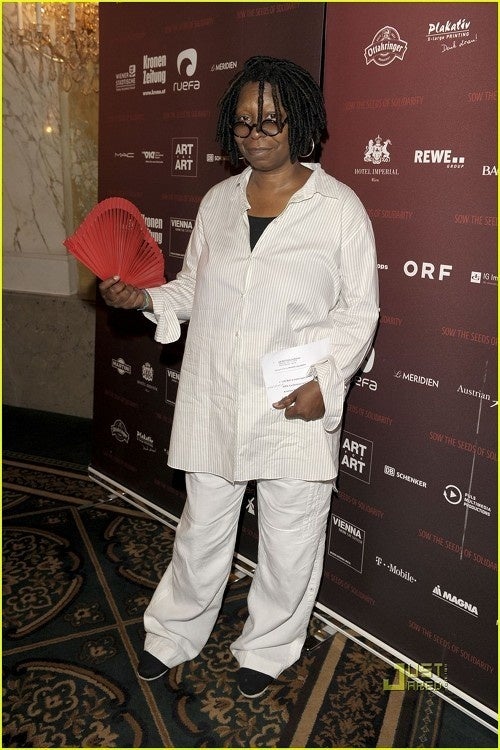 S
Whoopi Goldberg takes a break from Mel-Gate in her habitual Tom Wolfish whites.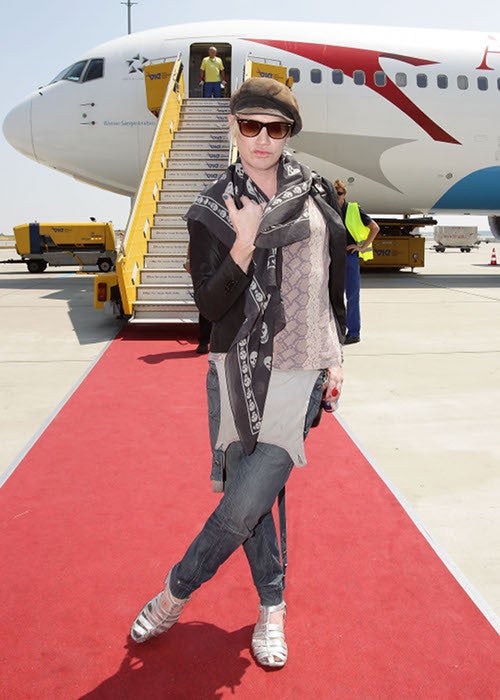 S
Club-kid-fashionisto extraordinaire Richie Rich arrives for the weekend. Skulls may not spell "life" to you, but go with it.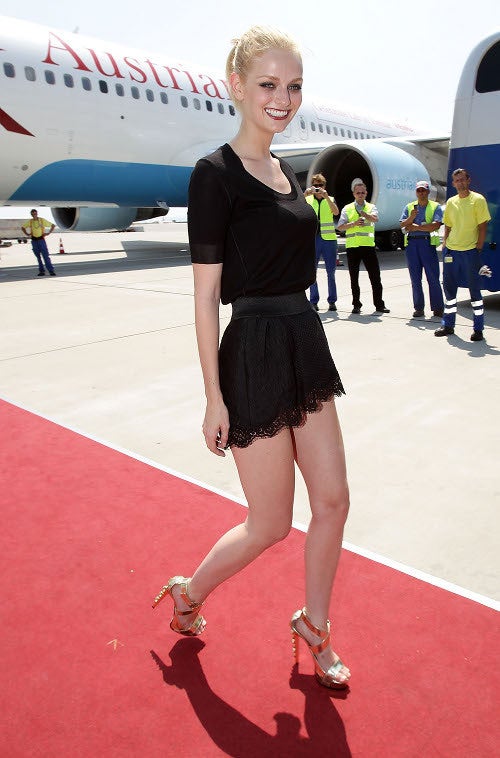 S
Lydia Hearst, presumably relieved that there was no emergency exit via one of those slides.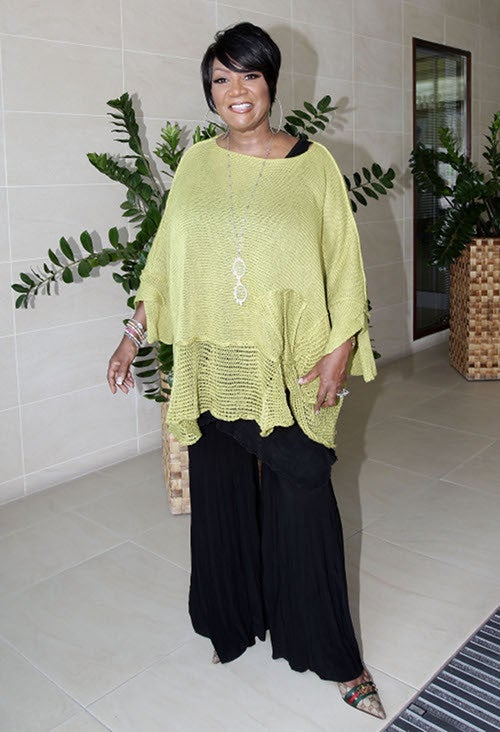 S
Patti La Belle is comfy and regal - no small feat.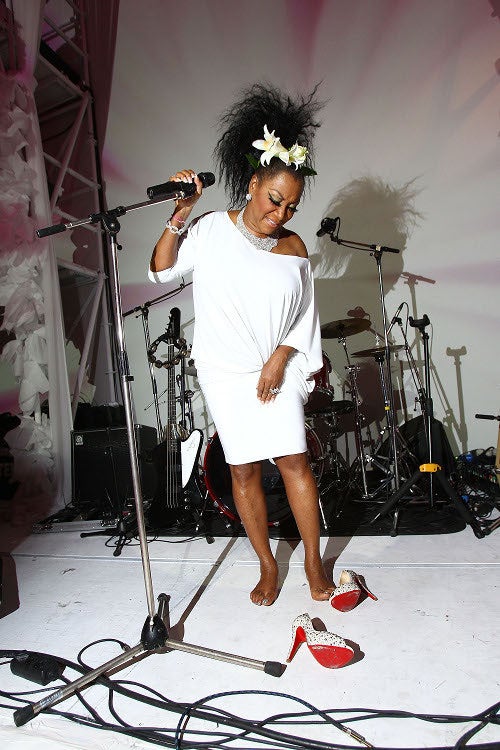 S
Tragically, rain cut the festivities short - but Patti got to perform, and how much do you love the kicked-off shoes?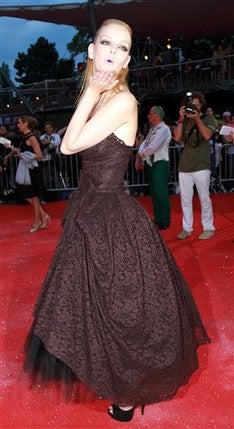 At the ball proper (which, sadly, had a rain-necessitated mini red-carpet), Lydia Hearst went vaguely retro.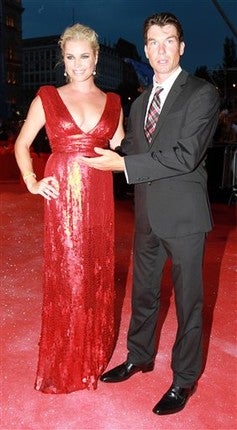 Jerry O'Connell and Rebecca Romijn walk the line between respectable gala and wacky fest.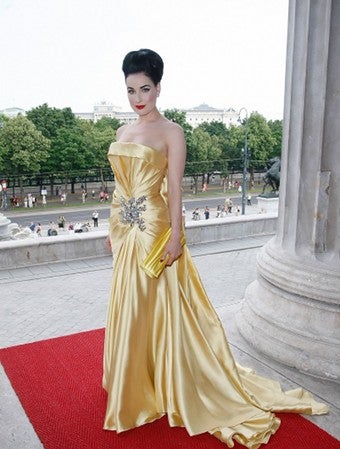 S
But the unquestioned queen of the evening was Dita Von Teese, with just enough glitz to provide a shake of paprika.
[Images via Getty]