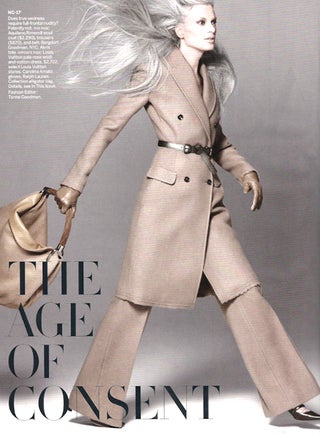 S
All of a sudden, it's everywhere. How did gray hair become a "thing"?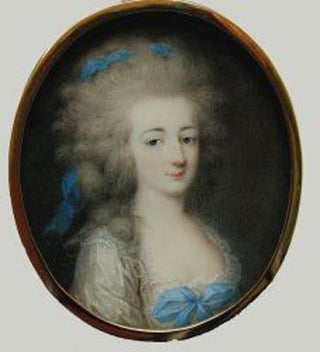 S
Some background:
1775: Fashionable young women powdered their hair so that it would appear to be gray.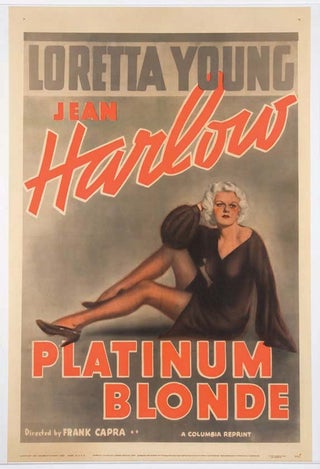 S
1931: Jean Harlow's strands were white-hot in Frank Capra's Platinum Blonde.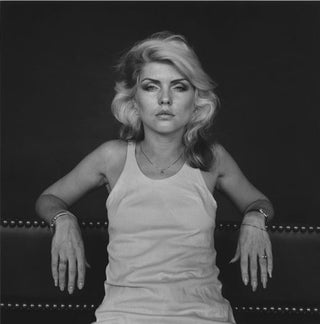 S
1978: Blondie's song, "Heart Of Glass," hits number one on US charts.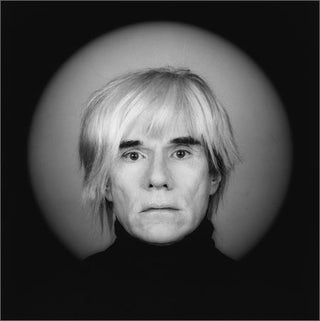 S
1987: Andy Warhol dies.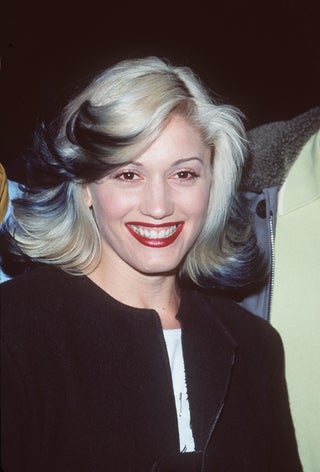 S
April 1999: After spending the previous summer with blue hair, Gwen Stefani opts for pale, almost gray blonde.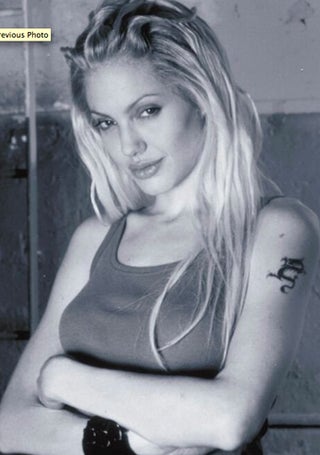 S
2000: Angelina Jolie rocks platinum dreadlocks in Gone In Sixty Seconds.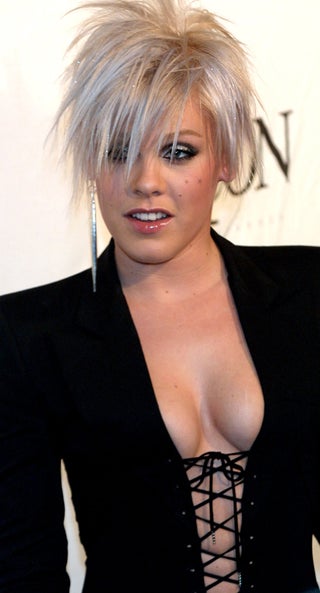 S
2002: Pink, whose hair had been bright pink, changes to grayish silver.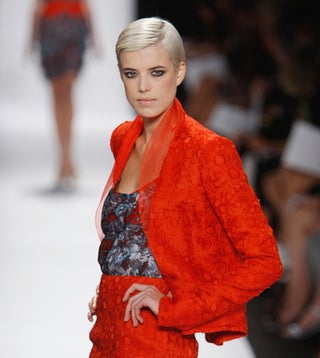 S
Here's where the current trend really takes hold.

Fall 2007- Fall 2008: Agyness Deyn becomes a hot property on fashion runways. Her short coif ranges between sunny yellow and pale platinum. At left, an image from September 2008, in which Deyn sports cropped silvery blonde.
In October 2008, Deyn and her hair are showcased in Paris Vogue.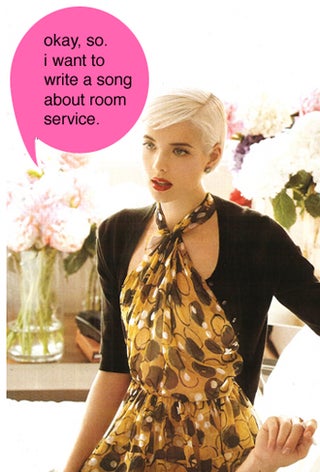 S
January 2009: Agyness Deyn and her light, ashy tresses are featured in American Vogue.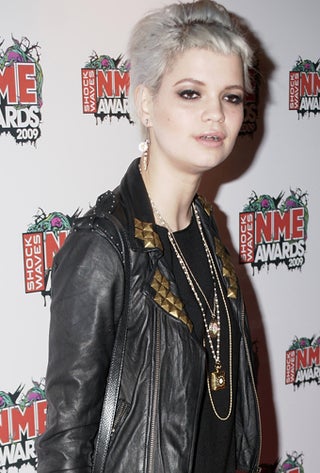 S
March 2009: Socialite and music enthusiast Pixie Geldof shows up at events with decidedly gray hair.
S
September-November 2009: Lady Gaga sports very pale, almost colorless and nearly white wigs. Around the same time — October 2009 — Daphne Guinness appears on the Giles Deacon runway with her notoriously two-toned hair streaked with gray. In December 2009, the Times Of London declares that blonde is passe and pink is played out, but gray hair is hot. (Fashion insiders are loving Pixie's now-smooth pearly 'do.)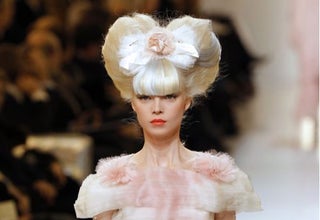 S
January 2010: Karl Lagerfeld shows large silver-streaked coifs on the Chanel runway; Kate Moss debuts "graylights" — like highlights, but with gray hair. (Some of us call this "no time for the salon.")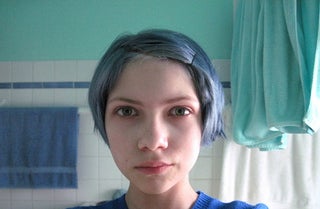 S
January 2010: Fashion blogger Tavi dyes her hair blue. Over the next month or so, the color fades to old-lady gray.
Also in January 2010: Dazed and Confused presents white witch hair.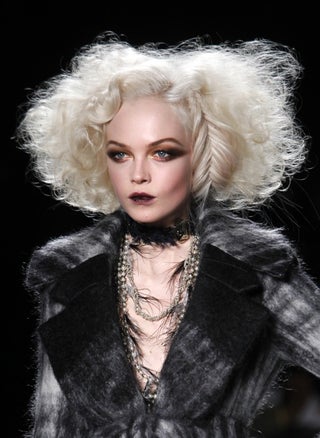 S
March 2010: Harlow-esque candy floss hair at Dior.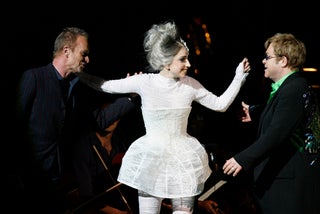 S
May 2010: Lady Gaga performs at Carnegie Hall with Sting and Elton John wearing an elegant gray updo.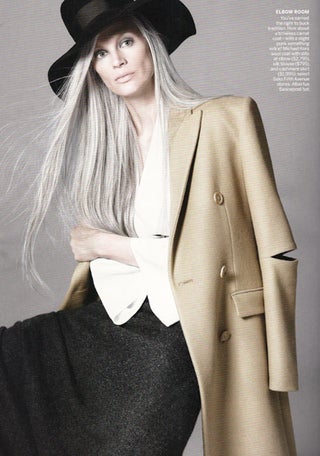 S
July 2010: The August issue of Vogue hits stands; page after page is devoted to Kristen McMenamy and her long, silvery tresses; the magazine's "statement" on page 159 talks about the new "adults only" fashion attitude. If it's in Vogue, it's official: Gray hair is a must-have for the upper-crusty, monied fashionista. In other words: It's over.
Earlier: Gray Hair Is Totally In...If You're A British Hipster Under The Age Of 25

Gray Hair Is Awesome (As Long As It's Fake)