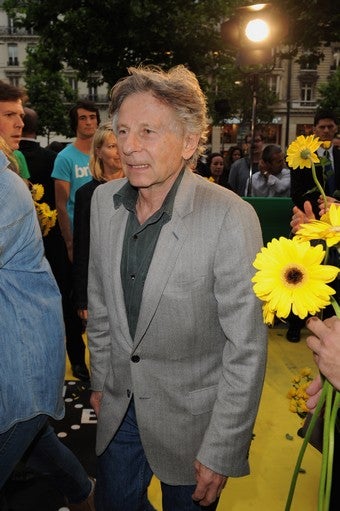 Los Angeles and federal authorities are arguing about whose fault it is that Roman Polanski wasn't extradited. But some Swiss papers say their government was swayed by his wealth and fame.
According to his lawyer, Polanski is "happy with his freedom". He'll begin shooting the film version of the play God of Carnage, with European locations standing in for Brooklyn since the director can't actually travel there. But for those less than "happy" with this turn of events, the blame game has begun.
Swiss authorities say they refused to extradite Polanski in part because they were denied access to certain documents from his original trial. According to Linda Deutsch of the AP, the US Justice Department refused to supply the documents, but now the Los Angeles District Attorney's Office — which initially prosecuted Polanski in 1978 and wished to try him again — says it was never even notified of the Swiss request. Making matters weirder is the fact that a spokesman for the Swiss Justice Ministry said in April that the Ministry didn't even want the documents. If this all sounds like pointless bickering to you, you're not alone. Loyola University law professor Stan Goldman calls the dispute a case of people "pointing fingers at each other," and adds, "It's an embarrassment for the district attorney's office. It was they who were seeking to get Polanski back, and they have failed."