The ESPN ESPY awards, honoring athletes across sports, make for one of our favorite red carpets of the year. And this one, at Nokia Theatre L.A., was no exception. But...why was Zac Efron there?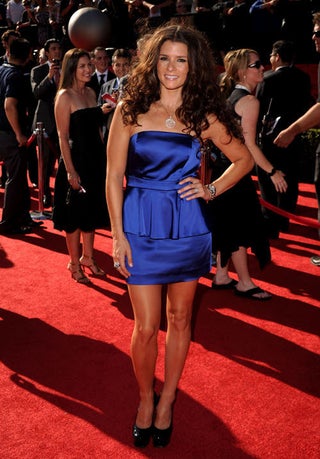 S
Racecar driver Danica Patrick, in tiers and curiously wind-blown hair...maybe she drove?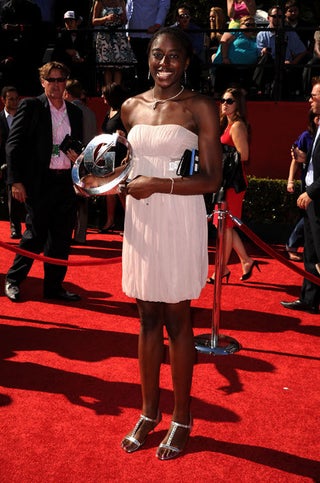 S
Female Athlete of the Year Chiney Ogwumike, looking fab in a simple Grecian-inflected mini.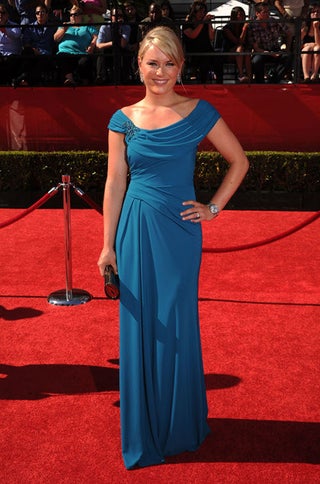 S
Skiier Lindsey Vonn, totally elegant in cerulean.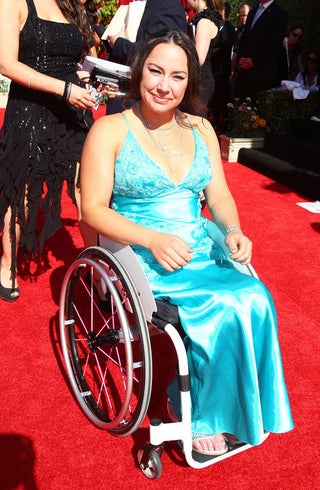 S
When you see Paralympian Alana Nichols on the red carpet, you realize just how rare wheelchairs at these events are...but why?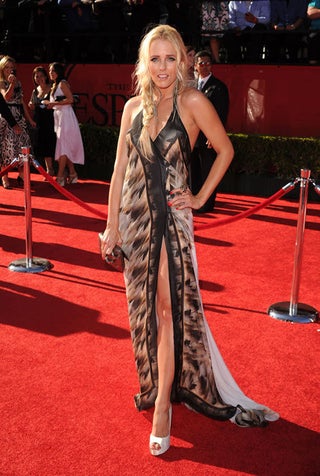 S
Three guesses as to what Hannah Cornett's sport is. If you went with "surfer," you're absolutely right.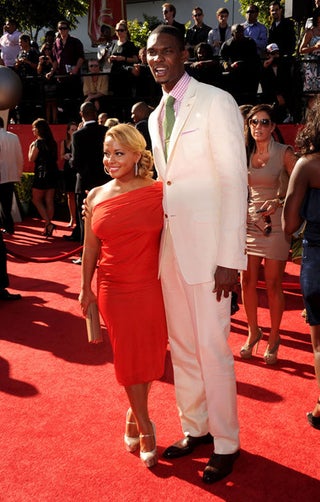 S
Chris Bosh of the Miami Heat; his guest is not ID'd, but I'm digging the red-and-white combo!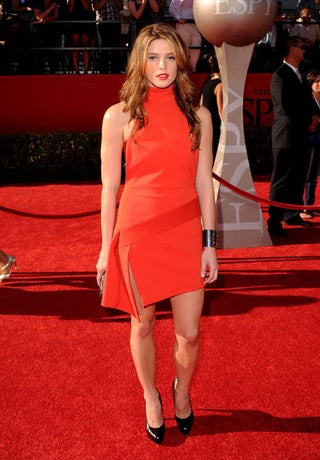 S
Twilight's Ashley Greene goes curiously '90s.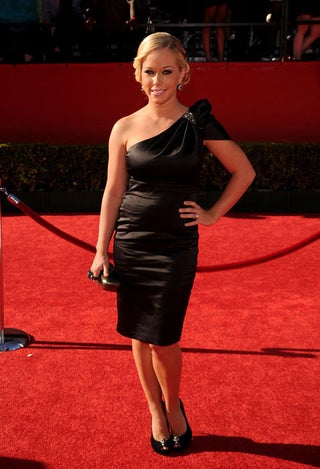 S
Somehow, it seems appropriate that Kendra should be here. Although because she's married to an athlete, or because she was the sporty Girl Next Door, I'm not sure. Anyway, she's looking sharp.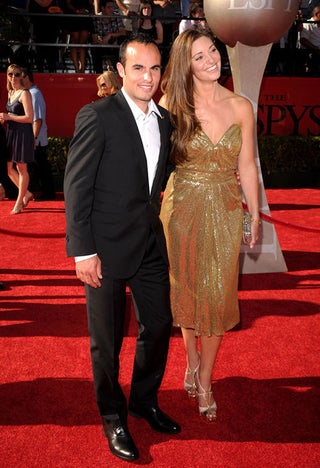 S
Soccer player Landon Donovan and wife Bianca Kajlich are truly a golden couple.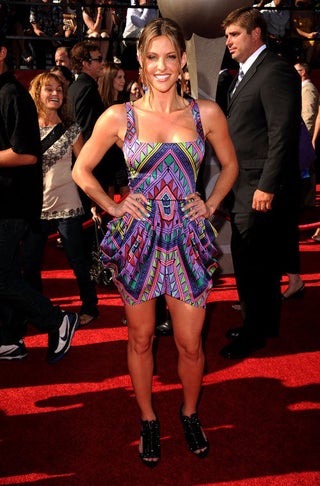 S
Clothes-wise, this was a relatively subdued event. TV personality Jill Wagner provided an exception.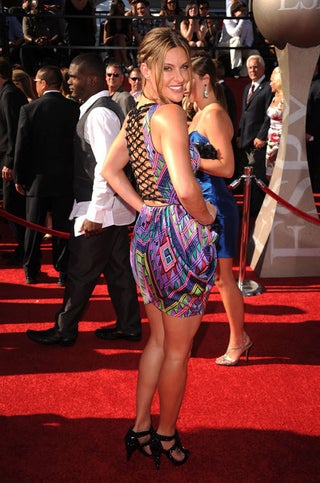 S
...especially when she turned around.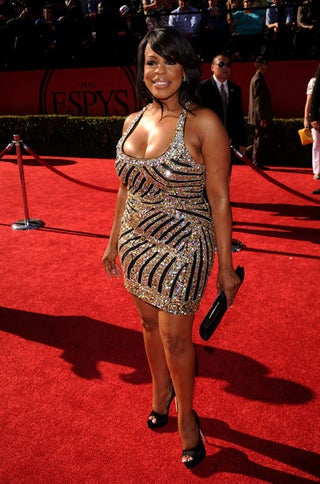 S
Also guaranteed to bring the glitz: Niecy Nash!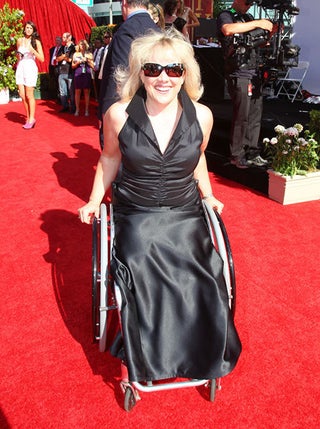 S
Paralympic Alpine skier Stephani Victor in a 50s-inflected portrait collar.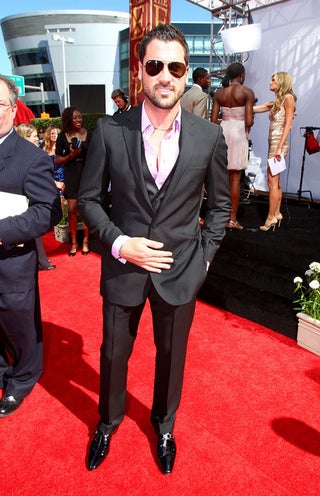 S
Dancer with the stars Maksim Chmerkovskiy brings the sleaze with pointy toes, an open collar.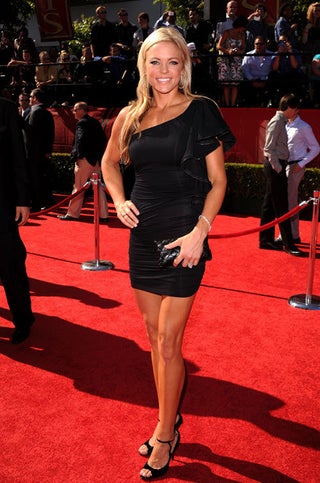 S
USA softball Olympian Jennie Finch in gam-hilighting black.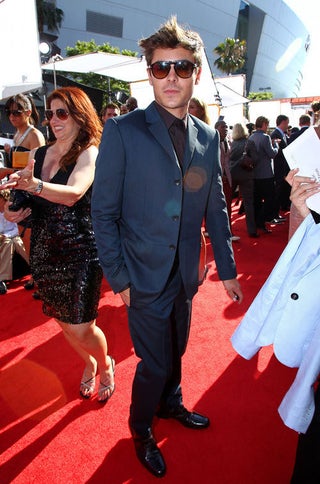 S
I have doubts about Efron's color choices. But that's what it is to be a thinking human, really.
[Images via Getty]