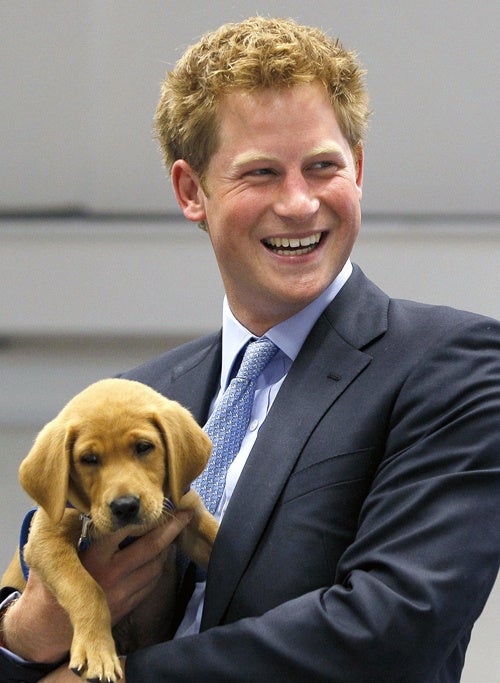 S
During a visit to Canine Partners Training Centre, a charity that "assists people with disabilities to enjoy a greater independence and quality of life through the provision of specially trained dogs," Prince Harry met a puppy named Veyron.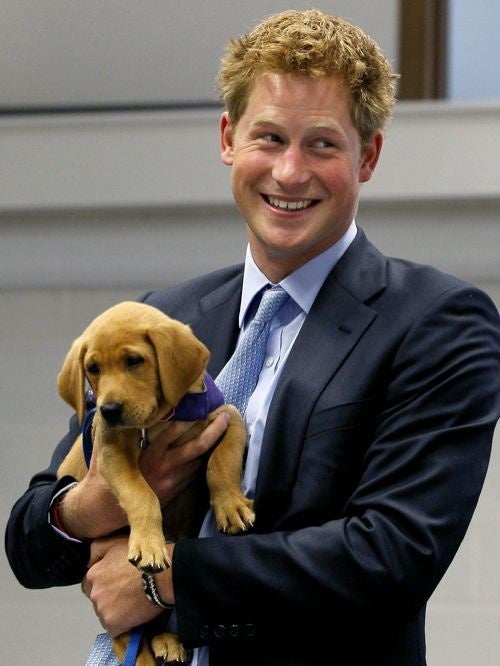 S
"I know, he matches my hair. Adorable, huh?"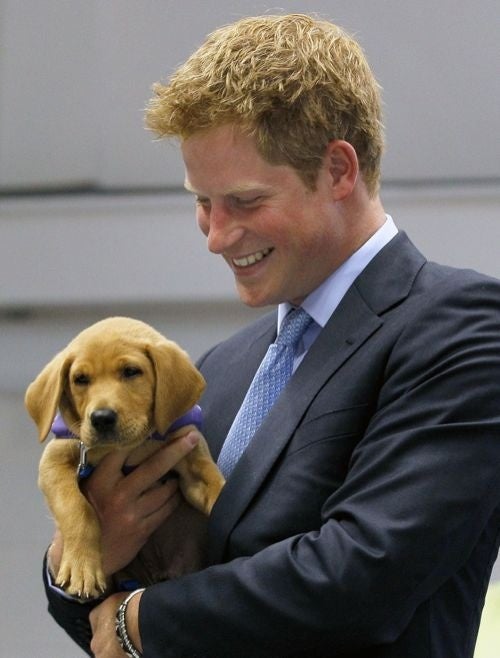 S
"You are a chick magnet, old chap. I can sense it."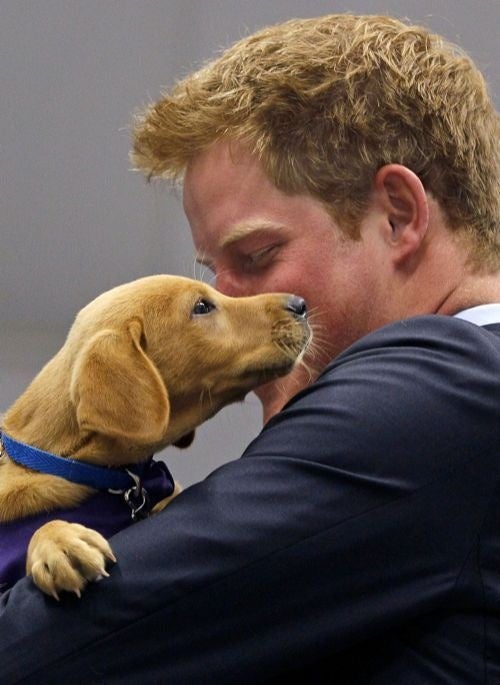 S
"What is it they say on the internet? Nom nom nom?"
[Sussex, July 13. Images via Bauer-Griffin.]