Last night, Louis Vuitton and Vanity Fair hosted "Sunset Cocktails with the West Coast Editor" on Rodeo Drive. And shit got real. I'm not just talking about a guest list that included January Jones, Christina Ricci, Kristen Bell. No: Sexyface!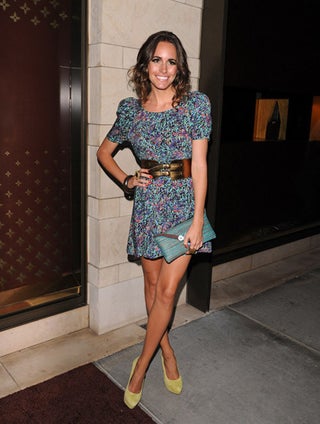 S
Louise Roe went sweetly retro.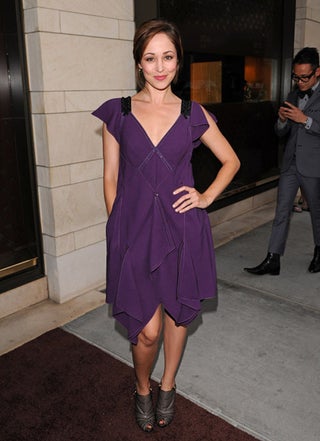 S
Autumn Reeser supports the local crafts industry with a little intricate quilting.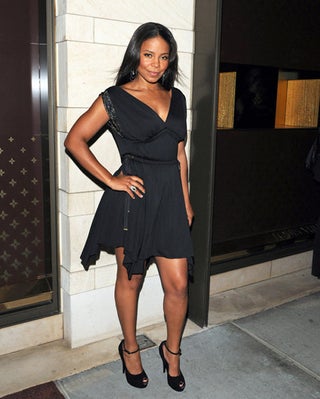 S
Sanaa Lathan also goes for asymmetry, breast-hefting.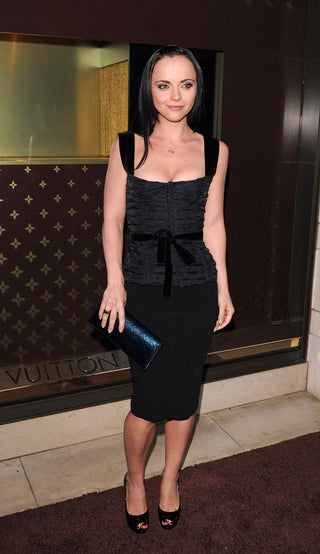 S
Christina Ricci has a secret. It involves a corset-top, an LV clutch, and world domination.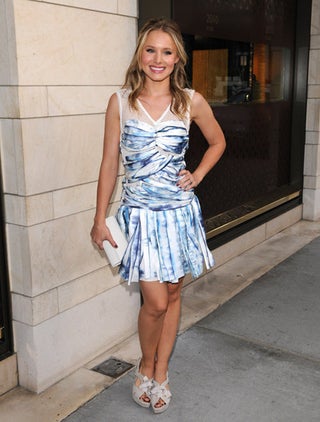 S
Kristen Bell in what, in her defense, may be a tribute to the upcoming tennis tourneys - or at least duds for an upcoming set.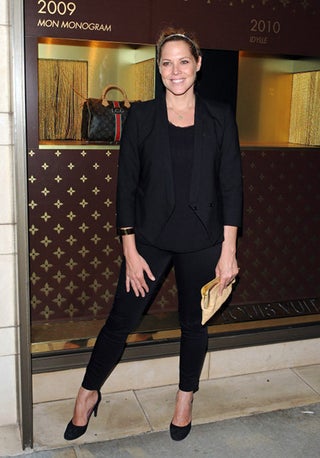 S
I'm not sure I'd feel comfy doing red-carpet leggings with a short top - even after all this time - but I admire Mary McCormack brazening it out, doing an homage to Fosse.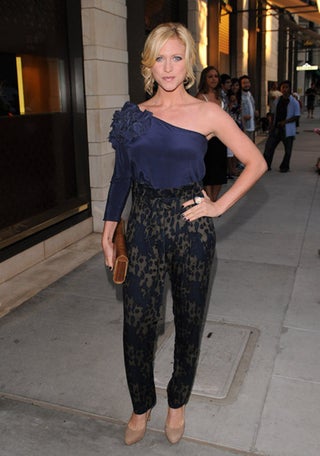 S
Brittany Snow. Oh, Brittany Snow. Why choose between a onesie, asymmetry, animal prints and corsage embellishment when you can have them all in one, baffling Franken-garm?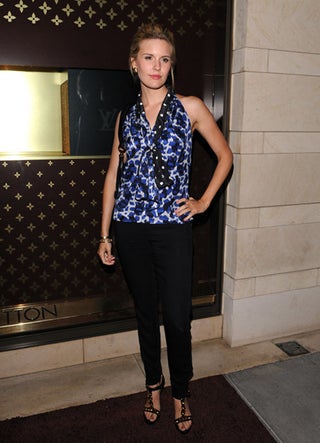 S
Maggie Grace brings her best sexyface.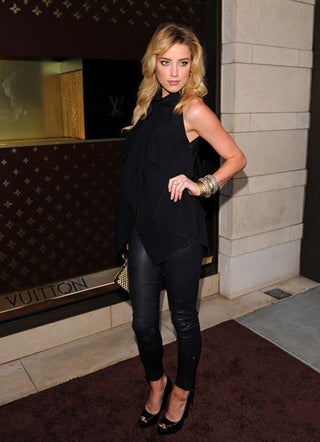 S
But Amber Heard gives her a run for her money.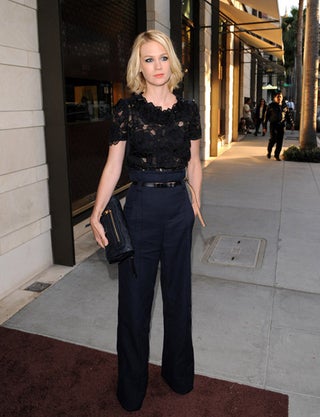 S
January Jones is pissed. She's co-host of the event and doesn't like it turning into a sexyface showcase, especially when she's looking so totally sharp.
[Images via Getty]