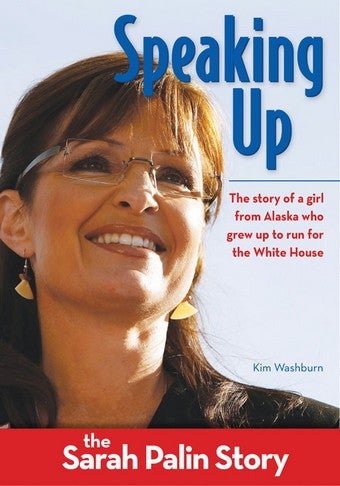 Sarah Palin's political action committee released a financial report yesterday, and her expenditures make a 2012 presidential run look more likely than ever. Here's what Mama Grizzly bought:
According to Politico, a lot. Writes Kenneth P. Vogel, "the committee, SarahPAC, also spent nearly twice as much – $742,000 – as it had in any previous quarter, the lion's share of which went to the type of list-building and fundraising (including its first major direct-mail campaign) that typically undergird top-tier political committees." He adds, rather chillingly, "for the first time since the 2008 campaign when she was the vice-presidential running mate to GOP presidential candidate John McCain, Palin is supported by a political operation befitting someone considering a presidential run." So what makes SarahPAC a proto-presidential PAC? Let's look at the receipts.
Scheduling
Politico reminds us that Palin has a bad habit of not showing up for stuff (like the second half of her term as governor?). But with $11,000 worth of scheduling assistance by Alaskan company True North L'Attitudes (which doesn't appear to have a website), Palin should be able to make all her campaign appearances on time — if she feels like it.
Campaign contributions
There's an old Alaskan saying that when you scratch a grizzly's back, a salmon gets its wings. In that fine frontier spirit, SarahPAC made contributions to the PACs of a variety of other conservative candidates. One beneficiary: Nevada senatorial hopeful Sharron Angle, who helpfully suggested that girls impregnated by their fathers could make "a lemon situation into lemonade."