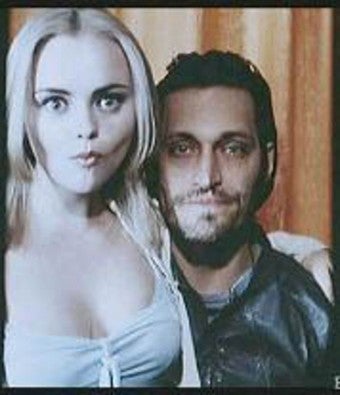 "Get paid $16 per hour to be my pretend girlfriend," reads the Craigslist ad. "No touching ever." The context is depressing, plain. But in other situations, some ladies could find this to be a profitable opportunity.
Here's the full posting:
My parents are coming to town and while here they will want to meet my girlfriend who I don't really have since I'm gay. Oh My. I need someone to play my girlfriend while they are in town. You will need to be quick on your feet, have a good sense of humor and the ability to roll with most conversations. They don't know much about you which will make this easier but they will expect you to be easy going and fun to be around. They will be in and out of town over the next few months so if you can pull this off, this could be a reoccuring role for you! You need to be cute, thin and between 25 and 35.I think someone in the Marketing/PR circle might be the perfect kind of candidate for this job. I live in the Willow Glen neighborhood of San Jose and you'll need to be able to pop in or hang out and sometimes go to dinners and basically just have a good time. So the closer you live to San Jose the easier it will be on your travel time and the ability to just pop in. If you think you'd be interested in this please send me a recent photo, a description of yourself and please tell me why you'd like this job. Thanks, Ed
The tipster who sent us this ad correctly pointed out that it's kind of sad. While we are in no position to judge the poster's decision to conceal his sexuality from his parents, it is interesting that he feels the need to perform this concealment using a "cute, thin" beard. Whether the girlfriend is fake or not, the male gay or straight, it seems the perception still exists that a certain standard of beauty may ease the often-awkward meet-the-parents situation.
But looking beyond this situation, some women may see an opportunity. For a conventionally attractive, "easy going," somewhat unscrupulous woman with good acting skills, "pretend girlfriend" could be a whole new career — this job market isn't just limited to the likes of Dermot Mulroney. Being a "sugar baby" is so over anyway, and the era of the Splenda babe is nigh. A woman can make their own money, after all, and helping dudes play straight is far from her only potential gig. In fact, there all sorts of Pretend Girlfriend opportunities: