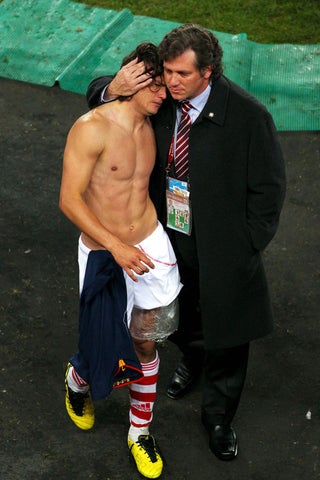 S
As we dribble our way towards the tournament's end, we've bid farewell to many gifted men. So we'd like to take a moment of (relative) silence to honor some of those whom we've most recently had to say goodbye.
Such as Paraguay's Nelson Valdez, above. Upon losing to Spain, he had a reaction so broken-hearted that our hearts broke as well.
Pour one out for Gabriel Heinze's Argentine hamstrings, which lost to Thomas Mueller and his German teammates.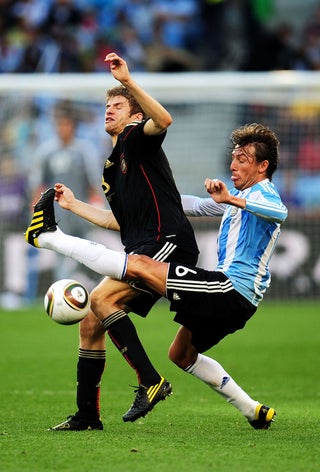 S
But Germany would not relish the victory for long; Bastian Schweinsteiger, his omnipotent abdominals, and all of the German team were soon knocked out by Spain.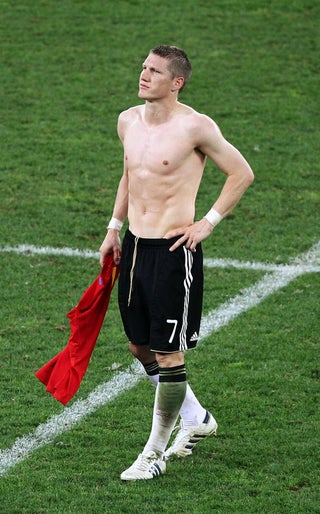 S
Despidida to Brazil's Gilberto Silva. He and his buddies were sent home by the boys from the Netherlands.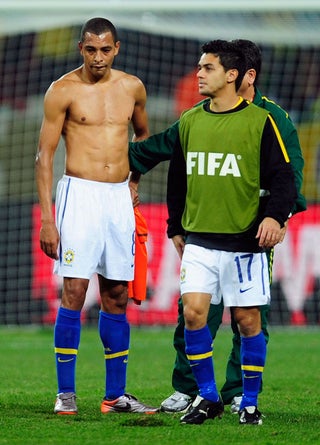 S
Sulley Muntari and his teammates remind us of happier times with Ghana. But now we've had to break up, destroyed by Uruguay.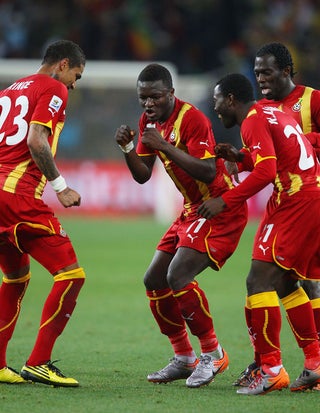 S
However, not even the instigator of a breakup is safe from being dumped by the World Cup — Diego Lugano and the rest of Team Uruguay learned that the hard way after losing to the Netherlands.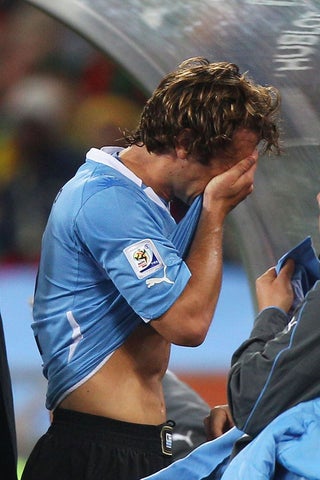 S
May God bless them all.