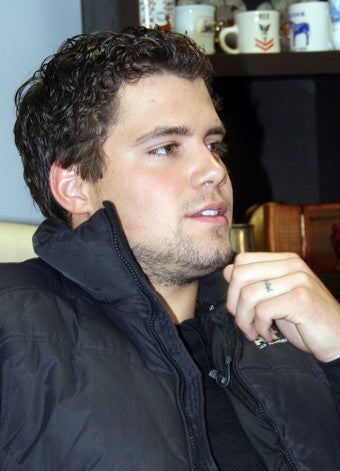 Levi Johnston has publicly apologized for saying bad things about the Palins over the past year — so what's behind his change of heart?
Johnston told People,
Last year, after Bristol and I broke up, I was unhappy and a little angry. Unfortunately, against my better judgment, I publicly said things about the Palins that were not completely true. I have already privately apologized to Todd and Sarah. Since my statements were public, I owe it to the Palins to publicly apologize.
As Gawker points out, Johnston tantalizingly fails to specify exactly which of his statements weren't completely true. Was he lying about Palin wanting to quit the governorship to write a book for "triple the money?" About the "retarded baby" thing? About how the Palins don't cook?