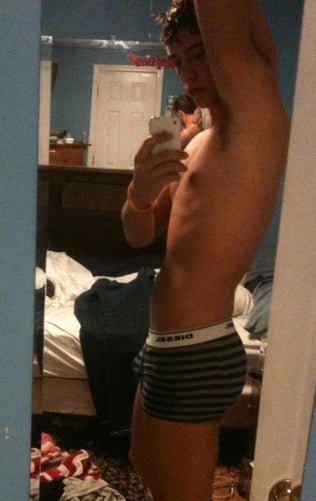 We've all heard the arguments about porn harming women, in part through creating unrealistic images of sex and bodies, but what about it making men feel inadequate?
The Good Men Project polled a bunch of people, some well-known, about how they felt about porn. This included some rather hateful, deliberately provocative feminist-blaming from advice columnist Amy Alkon:


"The hysteria around pornography is just not useful. A good bit about it is an ugly side-effect of the negative part of modern feminism; unattractive women who can't get what they want, and instead of doing the logical thing, doing the best with what they have, they demonize male sexuality.
But it also entailed some thoughtful analysis of how this affects men, in keeping with the site's mission. Writer Steve Almond says, "I'd hate to be a teenage boy inundated by porn—it just makes them feel inadequate and angry and dismissive of women and their desires." And here's novelist Alexander Chee: