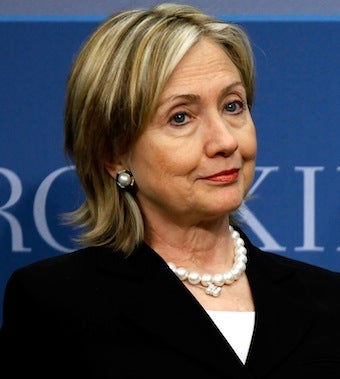 The good news is, not one of them is Sarah Palin.
In fact, the highest-ranking woman on this list is Oprah Winfrey — at no. 1, which isn't too shabby. Out of 100 total listees, there are 34 women, ranging from Madonna to Judge Judy to Stephanie Meyer. Still, that's almost 2 men to every women, which speaks to who controls the entertainment industry's pursestrings. German chancellor Angela Merkel, at #15, followed by Hillary Clinton at #17 and Oprah Winfrey at #45. There are 67 people on the list, one for every 100 million people on the planet. In a separate list in the package, experts chose one person from each industry to represent its pinnacle, and the only women there are Katie Couric and Meredith Whitney.
What was that about the end of men again? Oh yeah, lagging indicators at the top.