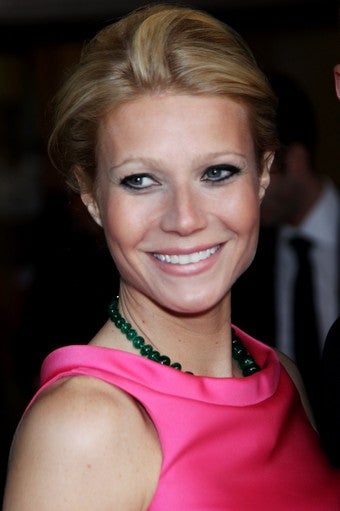 Gwyneth Paltrow recently revealed she has the bone-thinning condition osteopenia — but when did her health become the most interesting thing about her?
In a recent GOOP, Paltrow wrote,
I suffered a pretty severe Tibial plateau fracture a few years ago (requiring surgery) which lead the orthopaedic surgeon to give me a bone scan, at which point it was discovered I had the beginning stages of osteopenia. This led my western/eastern doctors in New York to test my Vitamin D levels, which turned out to be the lowest they had ever seen (not a good thing).
Our tipster wondered if just maybe that bone-thinning could have been worsened by a combination of punishing Tracy Anderson workouts and detox diets, and it's certainly worth pointing out that the "teeny-tiny dancer body" aesthetic Anderson advocates for her clients might not really be all that healthy. But since when did Gwyneth's bone density become big news? Why do we hear more about her bodily functions than her acting?