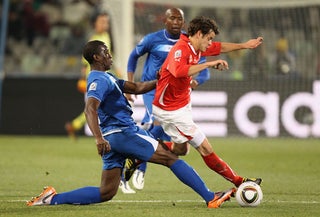 S
Today we've got lots of below-the-waist glory — not like that, pervs. Focus! Specifically, focus on Hendry Thomas of Honduras and Tranquillo Barnetta of Switzerland, amongst others.
Dirk Kuyt of the Netherlands and Benoit Assou-Ekotto of Cameroon: When they get air like this, it's almost like they're floating. Like angel legs.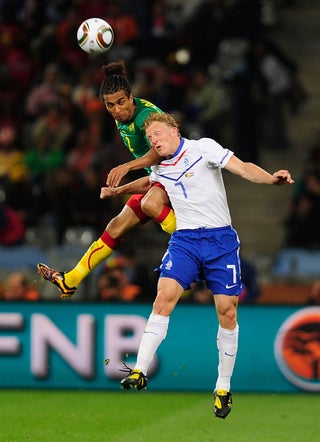 S
Keisuke Honda of Japan: We're picking up what you're putting down.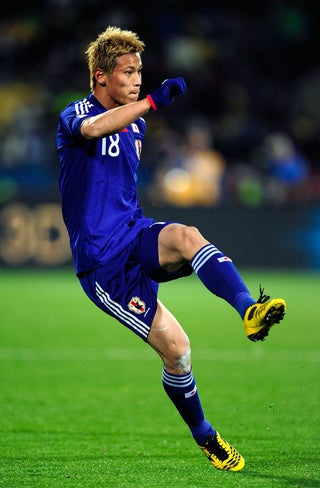 S
Goddammit, Ronaldo. You keep showing up here! What is your deal?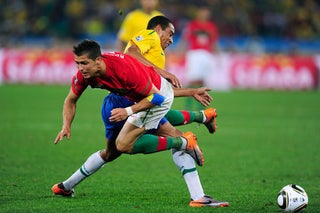 S
Good things are happening right here for New Zealand's Tommy Smith, whether Roque Santa Cruz of Paraguay likes it or not.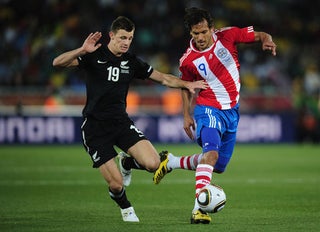 S
Peter Pekarik of Slovakia is trying to take down Italy's Fabio Quagliarella, but it's not happening — Fabio's glorious stems are deeply rooted in the ground.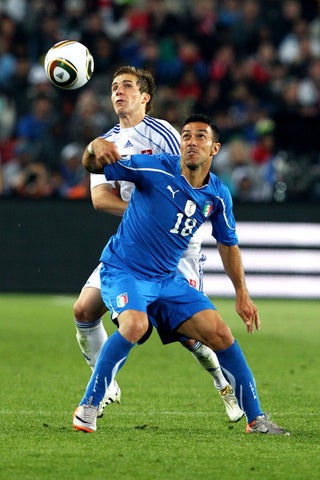 S