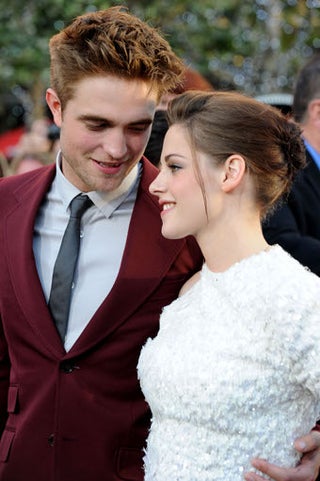 S
Brace yourselves, Twi-hards: 'The Twilight Saga: Eclipse' premiered last night at L.A.Live's Nokia Theater, and it was epic. All the KStew and RPatz your hearts crave, plus some of the worst clothes you've ever seen...it just doesn't get any better!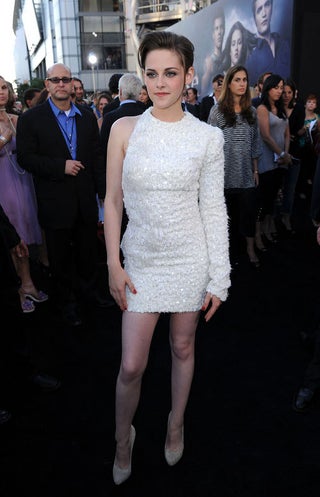 S
Talking to KISS-FM's JoJo Wright on the red carpet, Kristen Stewart apparently said, "I wish I didn't have to show up in these dresses – we look like demigods when we show up. I want to be able to run around and not have my feet feeling like they're going to fall off." In fairness, no one forced her to show up in this dress specifically, which seems to have taken "demigod" - or at least, demidress - literally.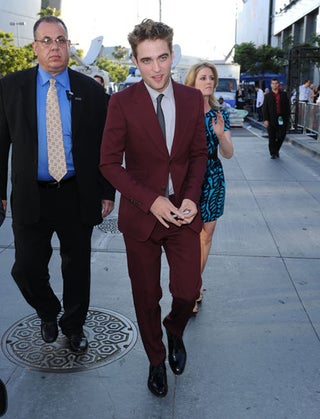 S
Rob, meanwhile, channels the Wonders.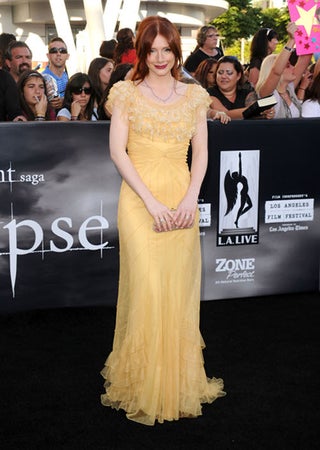 S
Bryce Dallas Howard was a rare bright spot, in her vintagey canary. Was anyone else reminded of Tacy at Tib's wedding...? No...? Okay, then.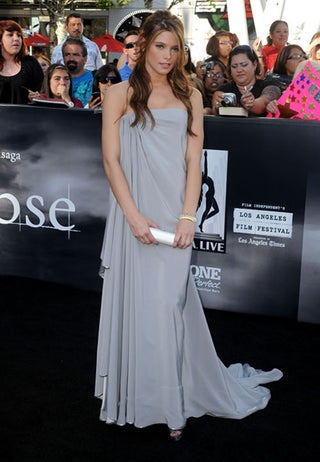 S
Ashley Greene also got the demigod memo.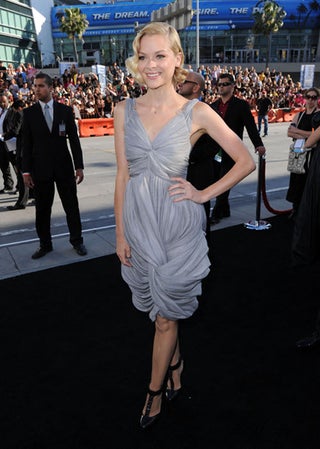 S
There was a good deal of trussing going on here. Jaime King - in Burberry Prorsum, if I'm not mistaken - had one of the more elegant iterations.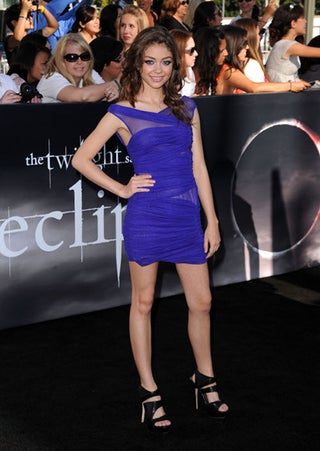 S
Sarah Hyland's swaddling bands: cobalt.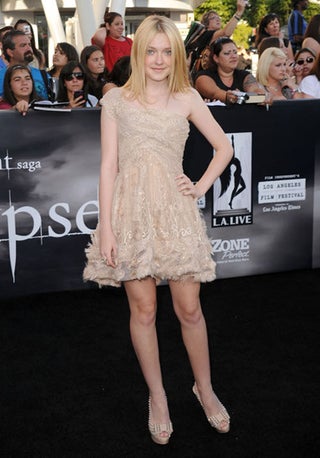 S
Even the generally impeccable Dakota Fanning upped the glitz and the embellishment for the occasion.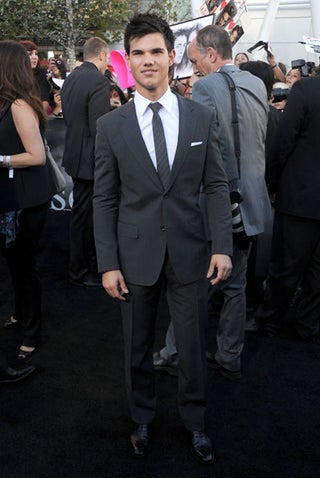 S
For all you Team Jacob folks, don't worry: Taylor Lautner goes Rat Pack.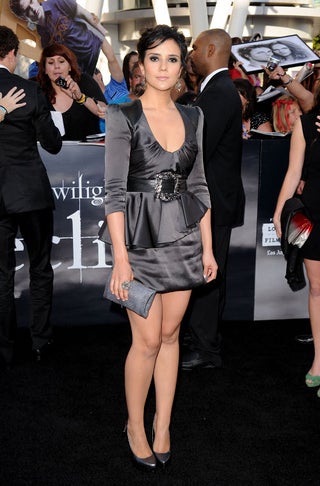 S
Speaking of retro-Vegas! (Well, crossed with a dose of Joan Collins.) Hard not to dig this sleek turn from Catalina Sandino Moreno.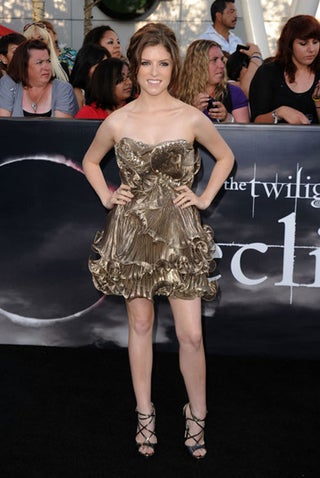 S
Anna Kendrick in the Marchesa Barbie thing everyone's so hipped on these days.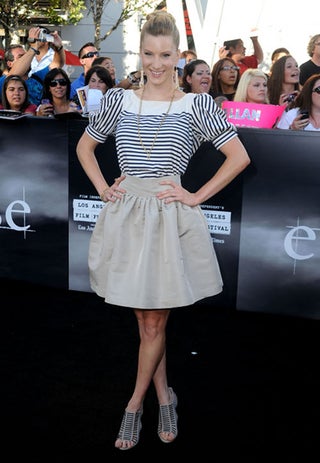 S
There's a lot one can say about Heather Morris's getup, but no one can accuse her of of not matching horizontals.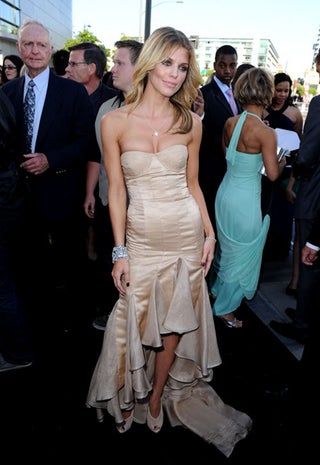 S
AnnaLynne McCord is falling into the Lisa Rinna "in case you didn't notice I'm sexy" school of red-carpet dress.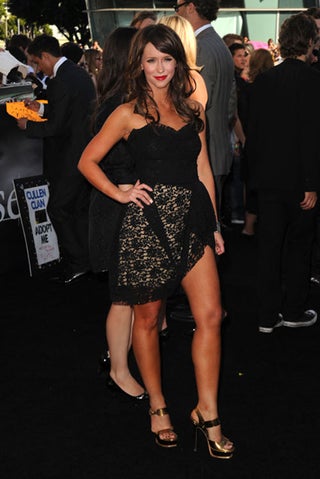 S
Jennifer Love Hewitt, clearly ready to sidle up to the bar in some frontier saloon.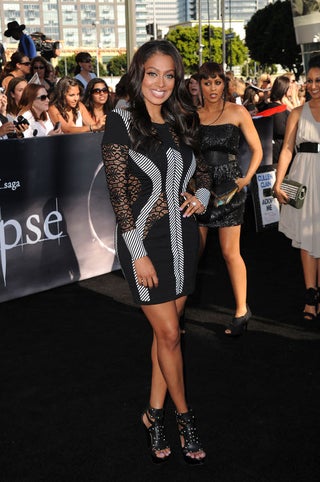 S
Perhaps the worst of the evening? LaLa Vasquez, in what should, but won't, mark the end of the interminable 90s revival.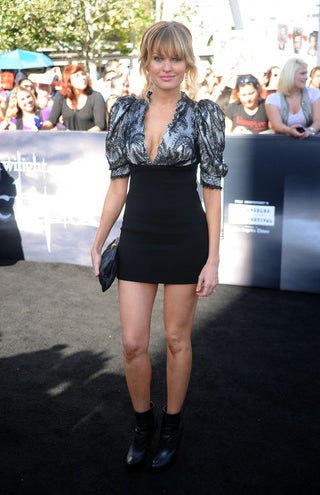 S
That said, she's getting stiff competition from Sunny Mabrey.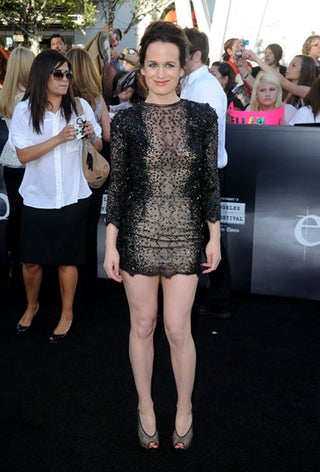 S
Or is Elizabeth Reaser a contender?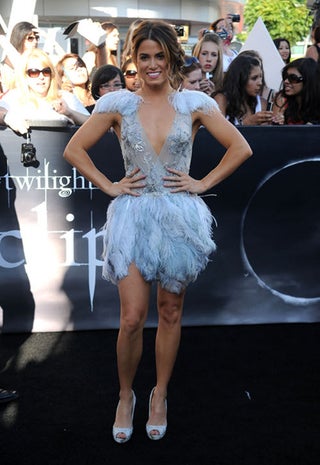 S
Nikki Reed's Swan-Lakey Marchesa is surely the best ice-dancing getup of the lot, that's beyond doubt.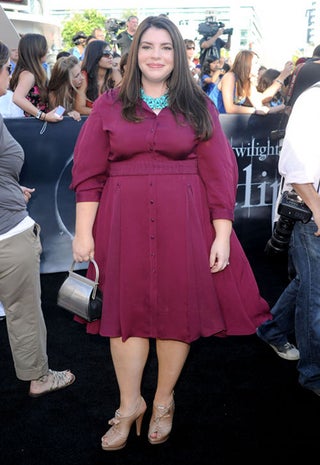 S
Stephanie Meyer's purse: mysterious indeed.



Getty." />