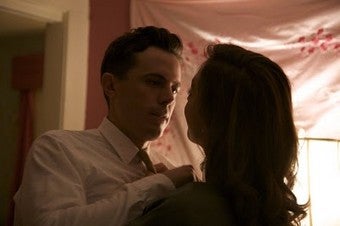 To the highly inflammatory question of whether rape is really about sex or really about power, one blogger offers a new and potentially powerful answer: who cares?
Zuska's post comes apropos of a commenter dispute, but it's her response to said dispute that's interesting. She writes, "When douches like [commenter] hibob are trying to figure out what "causes" rape, they would do well to remember that rape - more accurately, sex crimes and sexual battery - have myriad manifestations and causes." She goes on to quote Mart Carmill:
...it's a mistake to argue about the causes of rape...We define [rape, murder, and war] by their properties and their effects, not their causes, and there's no reason to think that acts that share an effect also share a cause...[A]ll homicides share the same effect...but they don't all have the same cause...Seeking the cause of murder, war, or rape may be a fundamental mistake, like asking for the cause of things that weigh 10 pounds.
There is, of course, a reason to push back against the notion that rape is "about" sexual desire. This notion can lead to victim-blaming and the canard of the powerless male inflamed by female attractiveness — she was so hot, he just had to have her. It can also lead to a dangerous blurring of the lines between consensual BDSM and assault, as, Femonomics blogger Coca Colo points out, all too frequently occurs in fiction and film (example: The Killer Inside Me, pictured above). But rather than countering that rape is always about power and domination, can we simply set aside the idea that it's always about any one thing?