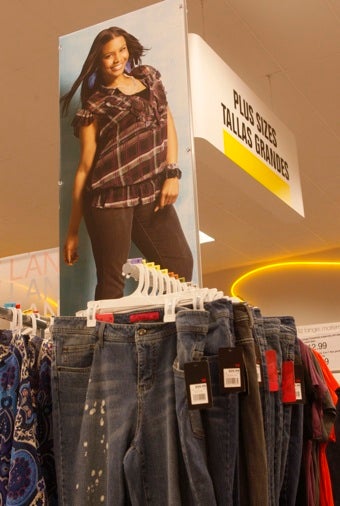 If a recent piece in the New York Times is to be believed, retailers are finally catching on to the fact that there is a demand for stylish plus-sized clothing. But will they actually start producing it?
As Stephanie Clifford of the Times writes, "the standard clothing that most stores have focused on in recent years fits fewer and fewer people. And as retailers search for ways to invigorate sales, plus size is one of the few categories where there is growth." Target, Elle Tahari, and Forever 21 are all cited as retailers/brands who are seeking to tap into a vastly underrepresented market by offering stylish new plus-size lines to women who have cash to spend, but nothing decent to spend it on.
Clifford's piece isn't entirely optimistic, however, which makes sense, considering recent reports that plus-sized clothing production is actually slowing down due to production costs, something she touches on by noting that "plus-size clothes are more difficult, and expensive, to make than more traditional sizes. Material can be the largest portion of a garment's cost - up to about 60 percent - and larger sizes require not only more of it, but sometimes different production processes."