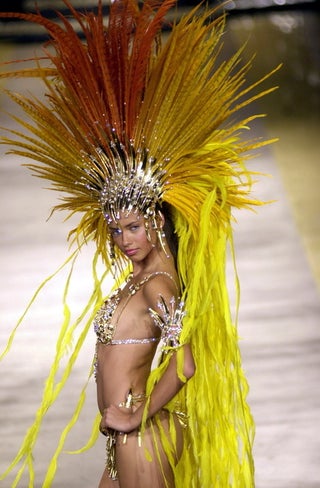 S
Sao Paulo fashion week hosts models like Gisele, and brands like Alexandre Herchcovitz and Rosa Cha. But if it paraded one spring trend, it's hats. Big hats, small hats, feathered hats and Lego hats: the Brazilian runways had them all!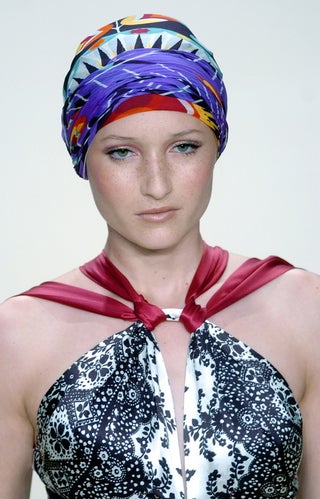 S
There were so many extravagant pieces of headwear on display that this Talitha Getty-worthy turban looks comparatively understated and chic.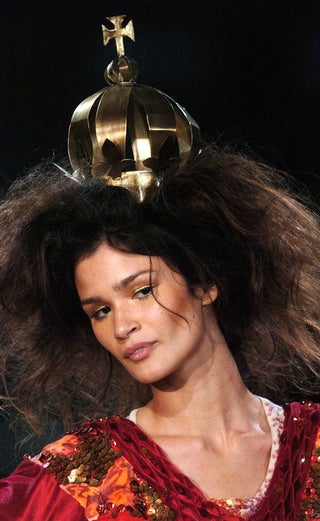 S
Some shows treated their models like queens.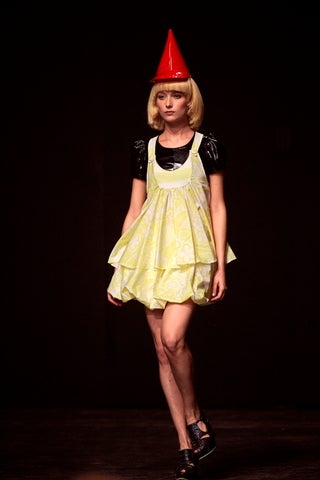 S
Others, like dunces.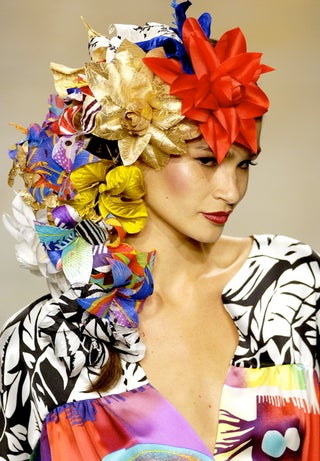 S
And still others, like Christmas presents wrapped up by your auntie on Adderall who has too many kinds of wrapping paper and bows and just. could. not. choose. one.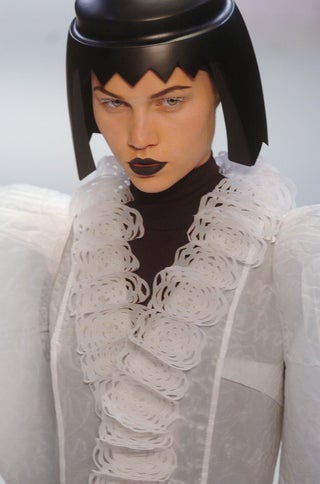 S
As promised: A Lego character wig-hat. (Hat-wig? Hwig? What?)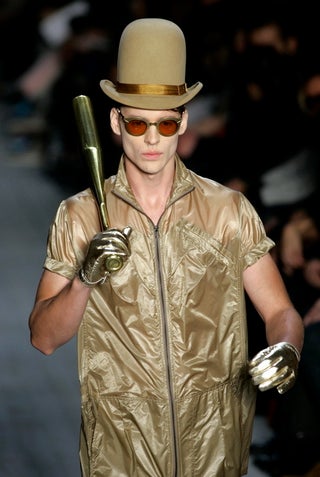 S
Men in attendance were not exempt from this cruel onslaught of unflattering toppers.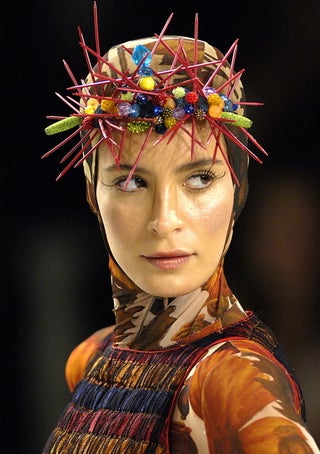 S
Anyone for pick-up sticks?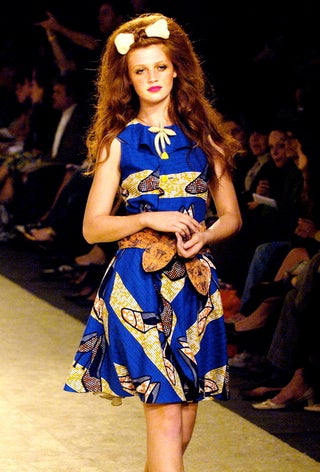 S
Pebbles Flintstone, all grown up, made a cameo.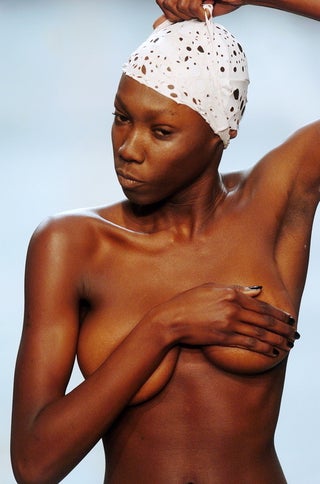 S
Some of the models just couldn't take it anymore.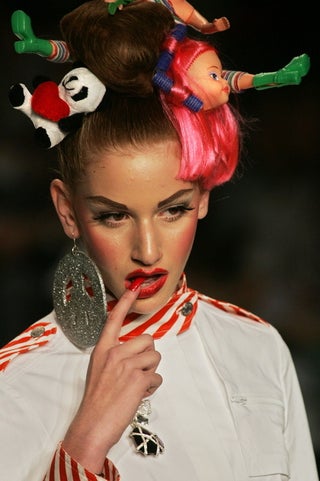 S
"I am doll eyes/Doll parts/Doll love..."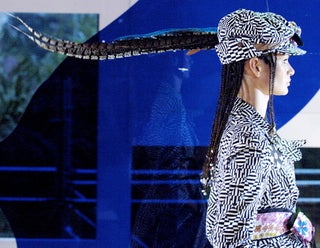 S
[Insert pun on "feather in cap" here]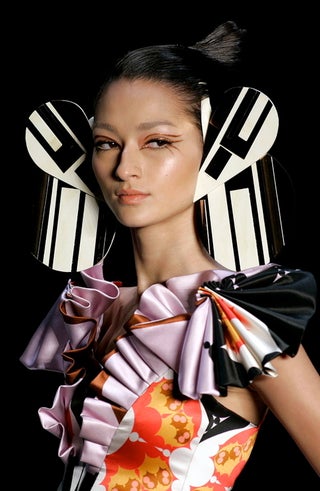 S
It's like the designer said, "Wait, this outfit is super-busy and seems to be styled with clashing, striped ear-muffs. With dangly things. I know! Let's try that on Bruna Tenório. Because if she can't pull it off, nobody will."
And though she made no response, Bruna's side-eye says it all.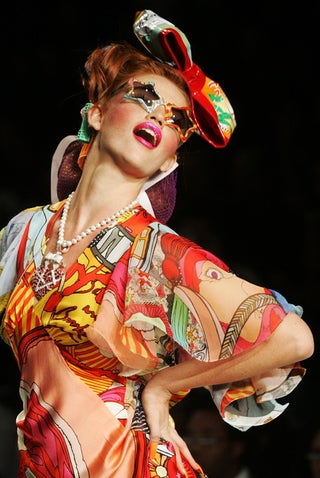 S
I feel confident that this outfit was inspired by Eddy Monsoon in the first episode of Absolutely Fabulous.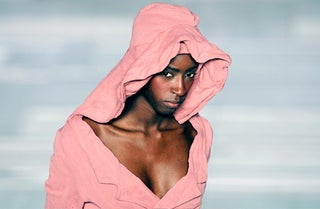 S
Claes Oldenburg as headwear, anyone?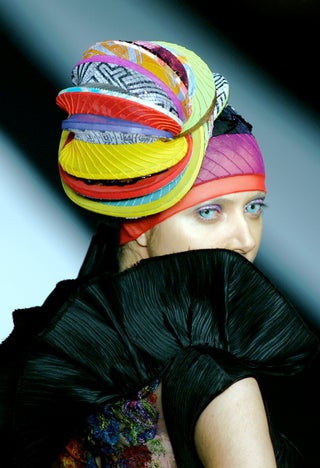 S
Neon slinkies. We'll all be wearing them on our heads come March. You just mark my words.