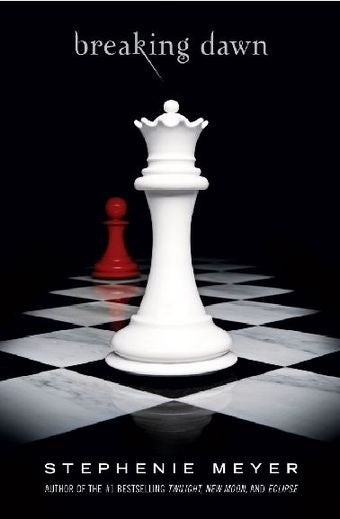 The LA Times' Ministry of Gossip asked screenwriter Melissa Rosenberg about Twilight: Breaking Dawn being split into two movies. One of which will, as fans know, involve Bella's pregnancy with a vampire fetus that tries to kill her.
How a vampire — by definition undead — gets a human woman pregnant is just one of the many mysteries in Stephenie Meyer's Twi-universe. (She has tackled the question in the past, saying: "First of all, of course it's not possible. None of this story is possible… [But] like with vampire skin — which looks similar to human skin and has the same basic function — fluids closely related to seminal fluids still exist in male vampires, which carry genetic information and are capable of bonding with a human ovum." Okay?)
The fetus has already inspired incredibly creepy crafts, but how will the teen-friendly film handle the fact that Bella's unborn spawn breaks her ribs and sucks the life from her — and has to be gnawed out of her body by SparkleVamp daddy Edward?