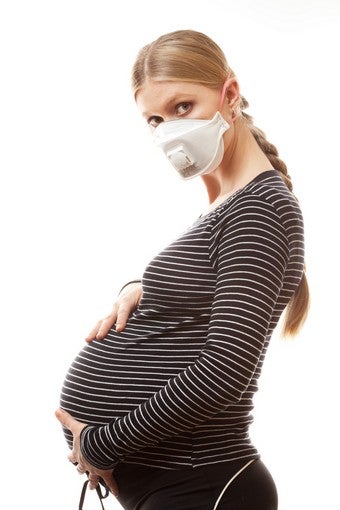 A new study shows that pregnancy may give rise to obsessive-compulsive disorder in some women, making the balance between pregnancy and mental health care even more complicated.
According to Reuters, the study found that of 78 women who had ever been pregnant and were treated at the Yale OCD Clinic, nearly a third began seeing symptoms during pregnancy or immediately postpartum. Of those who already had the disorder when they conceived, a third found their symptoms intensify during pregnancy (though 22%, interestingly, improved). Study author Dr. Ariadna Forray says that the women whose OCD worsened during pregnancy also tended to have worse symptoms during their premenstrual periods, suggesting that for some women, OCD can be linked to hormones. Says Forray, "These women may have a differential sensitivity to reproductive hormones, and, as such, normal reproductive events are triggers for the onset or exacerbation of OCD."
The study didn't examine social factors, but it's also possible that the many (sometimes conflicting) recommendations women are supposed to follow in order to ensure the health of their babies might trigger OCD in moms-to-be already predisposed to the disorder. Forray's team found that women whose OCD worsened in pregnancy were especially concerned with "contamination" — not necessarily surprising when pregnant women are told to avoid so many foods, substances, and activities (including worrying) because they may harm or damage their unborn children. Of course, one such substance is the antidepressant medication that can help with OCD — revealing yet another way pregnant women are caught between their own health and the health of their future offspring.