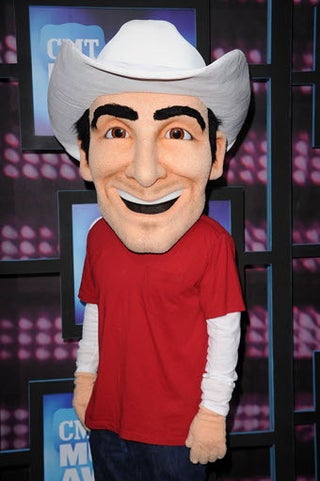 S
Come with me, if you will, to Nashville's Bridgestone Arena. There, we'll see Taylor and Faith, LeAnn and Carrie, Sheryl and Kellie...and, of course, Snooki and the Situation. We'll figure it out together, at the CMT Music Awards.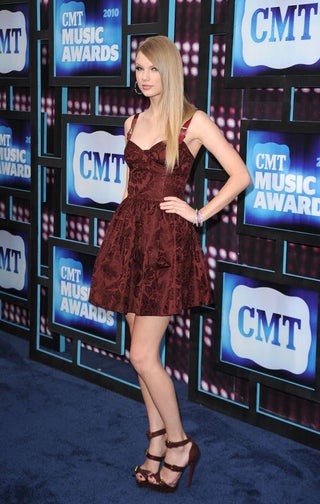 S
Taylor Swift, per usual, blends demure and sexy to cute effect. Is this raisin-hued damask the best of her looks? Not by a long shot, but she could still give most of her age group a master-class in the art of the red carpet.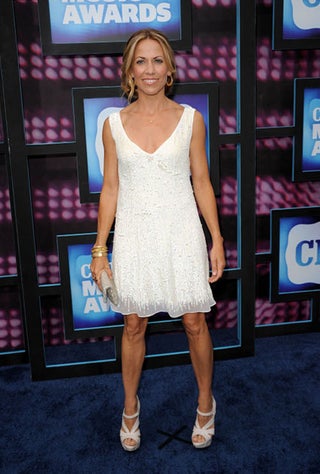 S
Sheryl Crow rides the bridal train...straight into 1998.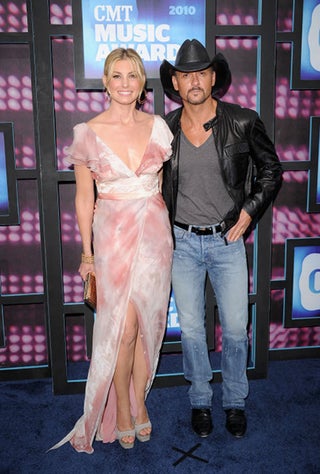 S
Faith Hill opts for tie-dye; Tim, the douche-neck. Have I mentioned my prognostication that the American Apparel "Le New Big Tee" will be the douche-neck 2010? You saw it here first.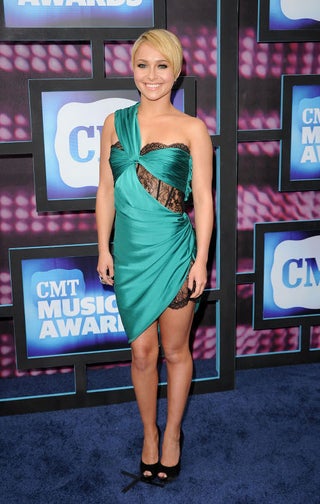 S
Why is Hayden Panettiere here? No idea. Why did she let Scarlett O'Hara make her dress? Questions, questions.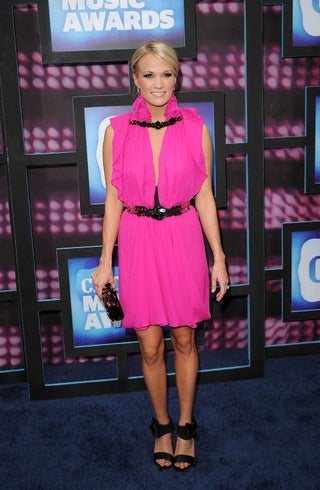 S
Good: risks. Bad: this Barbie-goes-to-the-CFDAs. Still, good on Carrie Underwood for trying.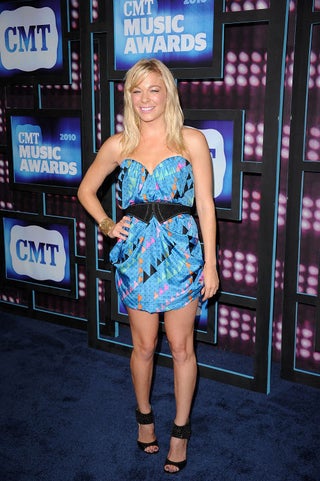 S
If I'm not mistaken, LeAnn Rimes is in Mara Hoffman. Not my thing, but still digging on the coherence and the confidence!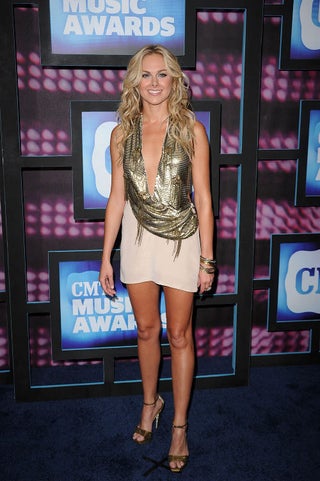 S
Laura Bell Bundy is either doing something admirably inventive with a scarf, or is wearing a rather unfortunate dress.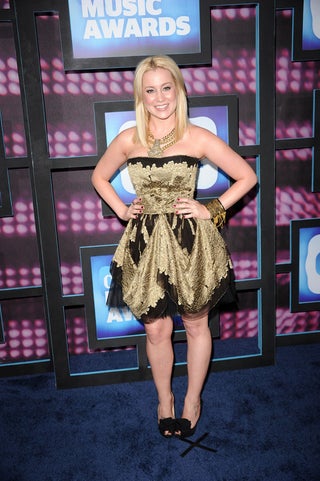 S
Here's what I can say for Kellie Pickler: she's ready for the court of Louis XIV.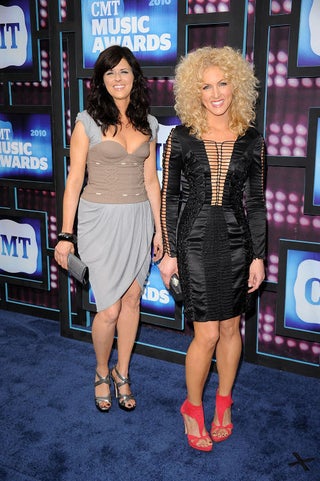 S
Perhaps Kimberly Roads Schlapman (with Karen Fairchild) of Little Big Town wanted to do an homage to the big-haired Nashville of yore. And the electric fences of Tom Ford's all-black ranch.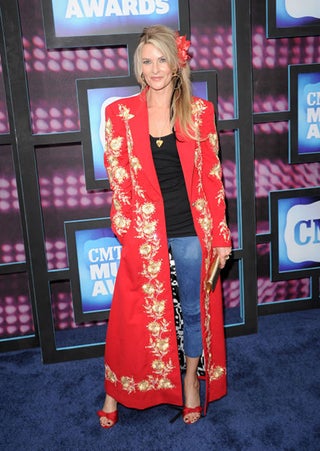 S
We've all done the old "wait-that's-tonight?-better-throw-on-my-embroidered-coat" thing. We stand with Elizabeth Cook.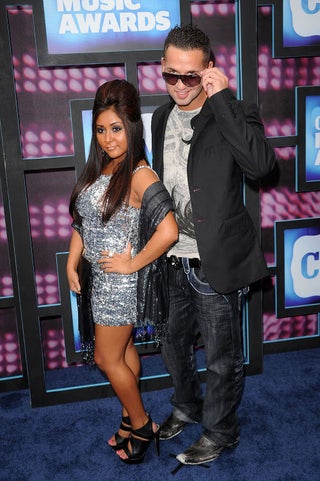 S
Wait, Snookie and the Situation are here? Um, obvi. Like Santa Claus, they have the ability to be in front of hundreds of cameras in hundreds of locations in the same night. Unlike Santa Claus, this does not cause delight and wonder.


[Images via Getty.]