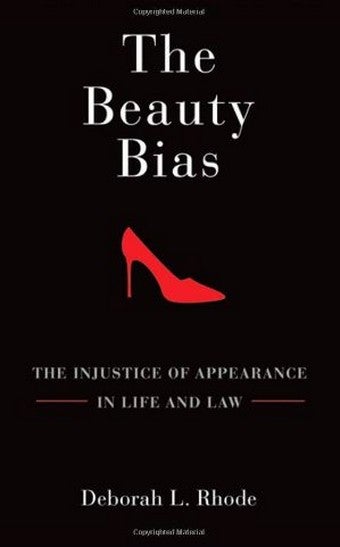 A new book recommends that we prosecute appearance discrimination as strictly as we do racial or gender bias. But is that even possible?
Dahlia Lithwick opens her Slate review of Deborah Rhode's The Beauty Bias with — of course — a reference to SATC2. She writes,
If you are anything like me, you left the theater after Sex and the City 2 last week and thought to yourself, "There ought to be a law." A law against 40-plus-year-old women starving, sawing, and Spanxing themselves into brittle 27-year-old bodies. A law against a looks-based culture in which the only way for 40-year-old actresses to be equitably compensated is to have them look and dress like their teenage daughters. You can't even look at Sarah Jessica Parker anymore without longing to sit on her chest and feed her croissants.
This is a softer version of a (sadly) more common complaint — that Sarah Jessica Parker is ugly, and that she and her costars are now too old to play women who have sex and fun. Even Lindy West's very funny review in The Stranger had a hint of this ("Carrie et al.'s emaciated goblin shoulders"), and there's a fine line between complaining that women look bad when they're trying to seem younger or slimmer than they naturally are, and claiming that older women look bad, period. Which is just one of the reasons why Rhode's recommendation — in Lithwick's words, "a legal regime in which discrimination on the basis of looks is as serious as discrimination based on gender or race," would be so difficult to enforce.