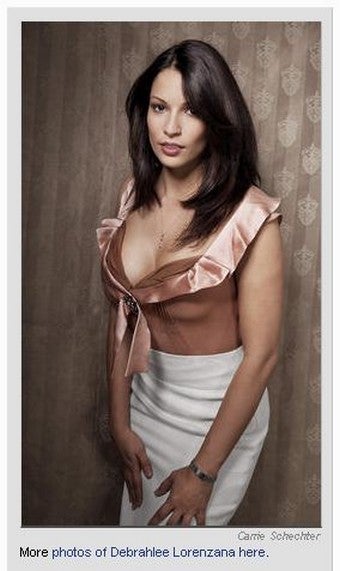 Debrahlee Lorenzana says she was fired from Citibank because her beauty was "too distracting" for her male colleagues. Her story is a disturbing example of discrimination in a male-dominated workplace — but also of girl-on-girl crime.
Working women can get caught in a double bind when it comes to proper attire, admonished on the one hand not to look too sexy and on the other not to be too dressed-down or masculine. Lorenzana's complaints about her time as a business banker at Citibank sound like a perfect illustration of this problem. The Village Voice's Elizabeth Dwoskin writes,
She was told not to wear fitted business suits. She should wear makeup because she looked sickly without it. (She had purposefully stopped wearing makeup in hopes of attracting less attention.) Once, she recalls, she came in to work without having blow-dried her hair straight-it is naturally curly-and [branch manager Craig] Fisher told a female colleague to pass on a message that she shouldn't come into work without straightening it.
She was also told, according to a lawsuit that she's filed, that "she should not wear classic high-heeled business shoes, as this purportedly drew attention to her body in a manner that was upsetting to her easily distracted male managers." But when she brought flip-flops to the office to move some heavy files, she was instructed to switch back to heels. After complaining about her treatment, Lorenzana was transferred, and then fired. She alleges that many women at Citibank dressed in a more provocative fashion, but that she was singled out "as a result of the shape of her figure." Because of the mandatory-arbitration clause in her contract (we've heard about such clauses before), her suit will go before an arbitrator, not a judge.