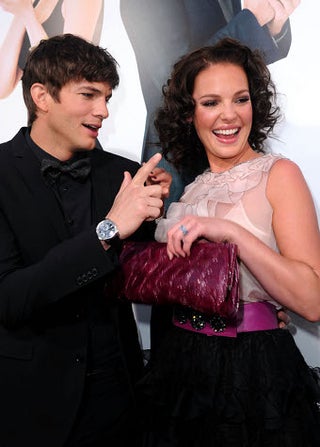 S
We've all seen the preview: boy meets girl, girl has weird June Cleaver hair, boy is assassin, hilarity ensues. But how, you ask, was the preview at Hollywood's "ArcLight Cinema's Cinerama Dome?" About on a par with the preview!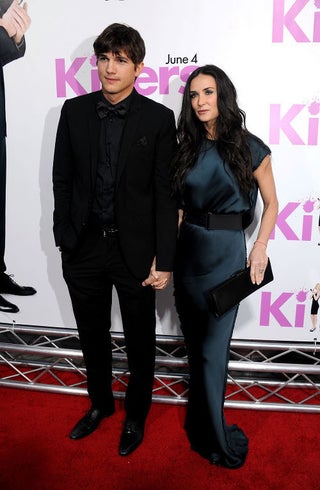 S
Ashton opts for Regis monotony, bow-tie and gigolo shoes; the missus equals him with charmeuse, baguette and a Kabbalah bracelet. A match made in heaven.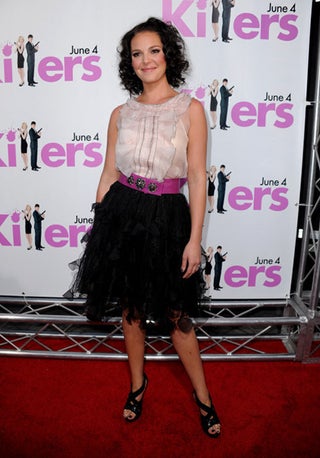 S
This cannot be taken away from Katherine Heigl's frillapalooza: her do matches her skirt.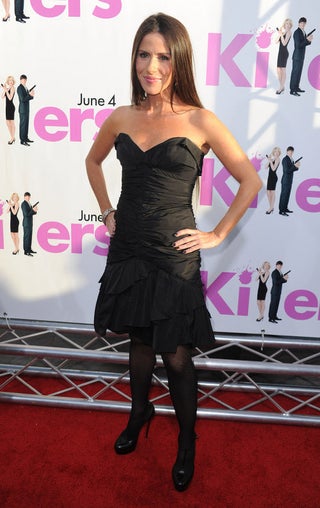 S
Why yes, it is Soleil Moon-Frye! Just as spunky - punky, even! - as you please.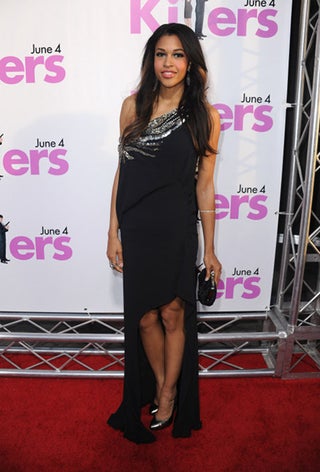 S
One of the few looks it's easy to actually get on board with, Kali Hawk's pleasingly goofy Alexis Carrington special!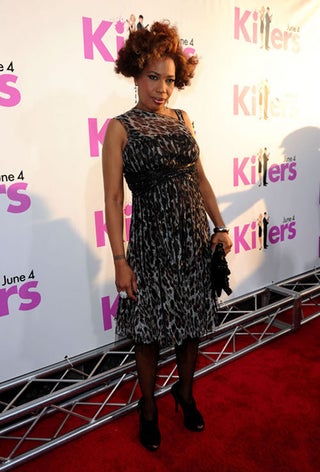 S
Is leopard-print really a "new basic?" If magazines say it enough, is it true? Whatever, Macy Gray doesn't care. She just wants to get this movie over with.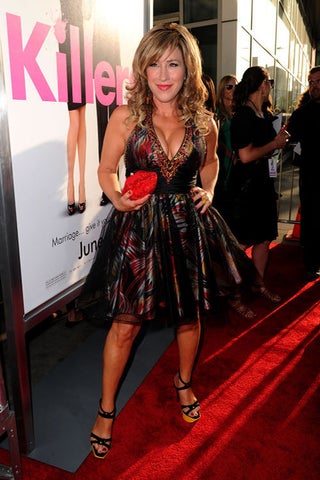 S
The "sexy vaguely 50s shape" trend is one of the stranger. As modeled by Lisa Ann Walter.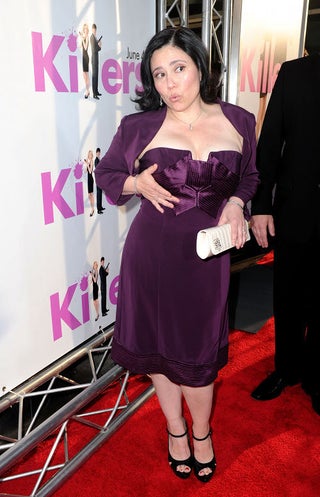 S
Alex Borstein is on record in her love of 40s shapes, and I do love to see separates on the red carpet - even if the embellishment is on the aggressive side. Maybe after a decade of Lois Griffin, you crave the opposite of animated chinos.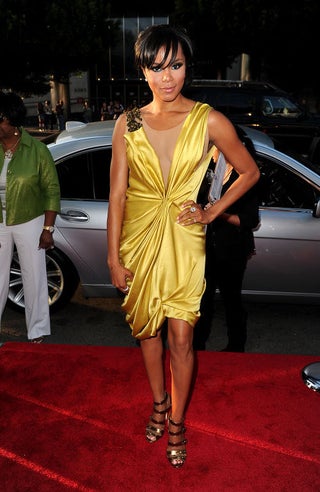 S
When will the ice-skating-mesh thing end? Is it here to stay? Wouldn't Letoya Luckett's dress stay up - and have more than enough going on - without it? Questions to ponder.



S
I thought perhaps, just for old time's sake, you'd enjoy visiting with Tom Selleck's dad mustache, accompanied by Tom Selleck, a khaki suit, and his wife Jillie Mack.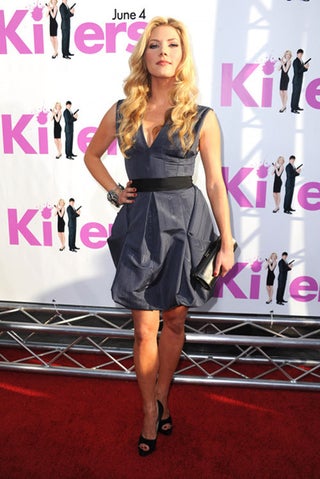 S
See, now, you'd be forgiven for thinking I picked out this one shot of Katheryn Winnick because it's so odd. But no. In picture after picture, there she is, making a proud, defiant sexyface worthy of the cover of a supermarket romance set in the highlands.




[Images via Getty.]