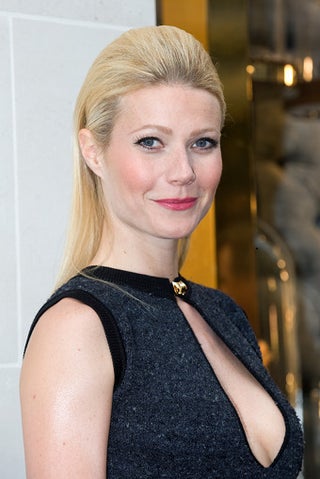 S
The opening of the new Louis Vuitton Bond Street Maison was a big deal. Big enough to attract most of London's leading fashionistas, some huge stars and, natch, gorgeous threads.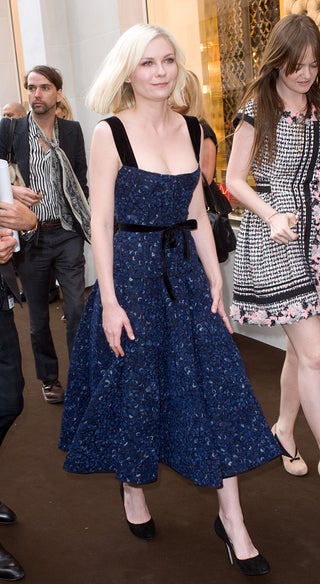 S
Kirsten Dunst has been on such a roll lately I can hardly stand it. I covet each getup with such intensity it's painful. I mean, who wouldn't want to blog in this dress?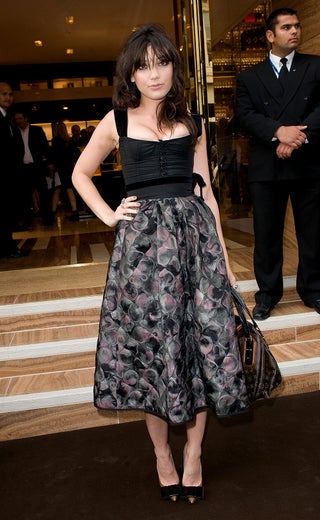 S
Also rocking the post-war silhouette: Daisy Lowe...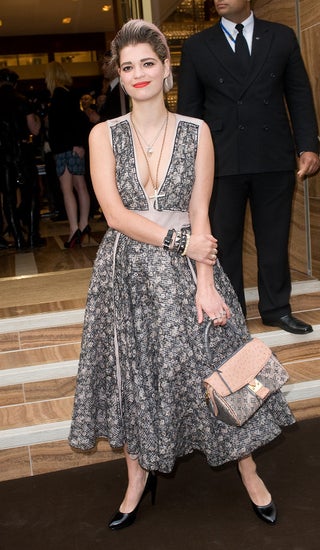 S
...a plunging Pixie Geldof...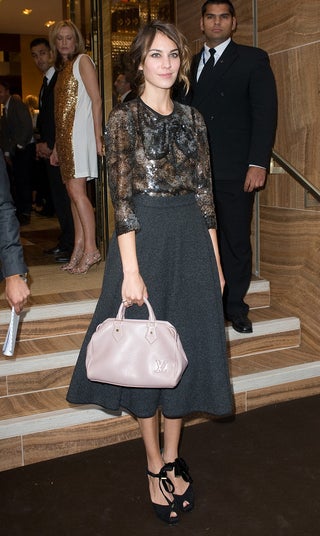 S
...and high-low gal-about-town Alexa Chung! Is this the new "geriatric trend" of which one reads so much...?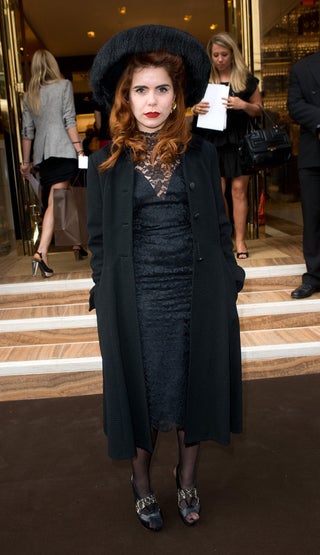 S
Paloma Faith has been kicking it pensioner for years!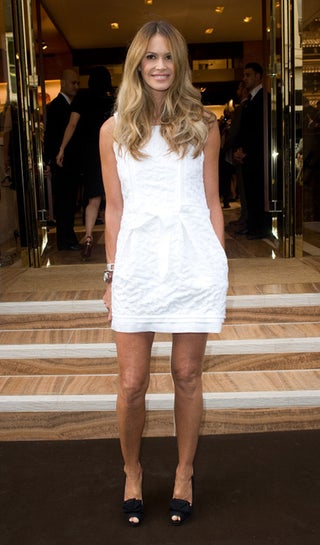 S
Then we get to the "sleek classics" contingent, as represented by Elle Macpherson...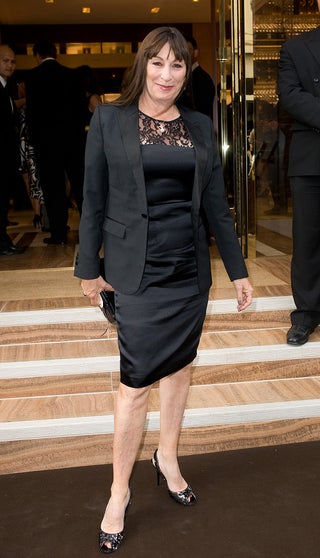 S
....Anjelica Huston...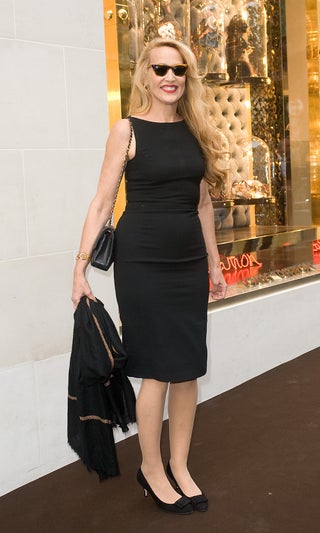 S
...Jerry Hall....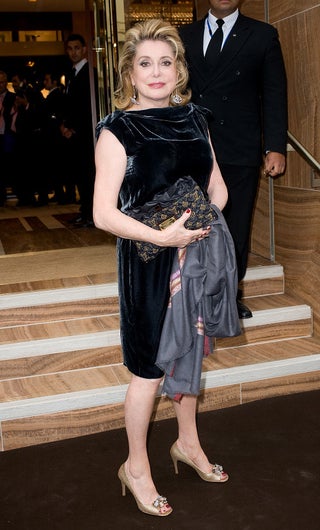 S
...and - need we even say it? - Catherine Deneuve.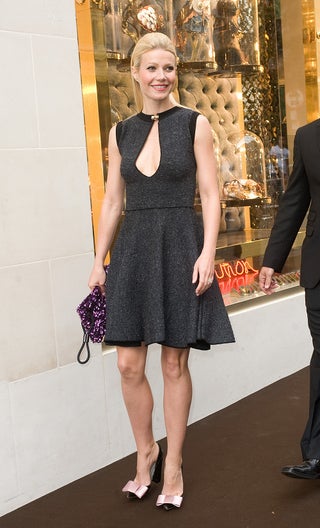 S
Gwyenth's take on 60's French gamine verges on the bizarre.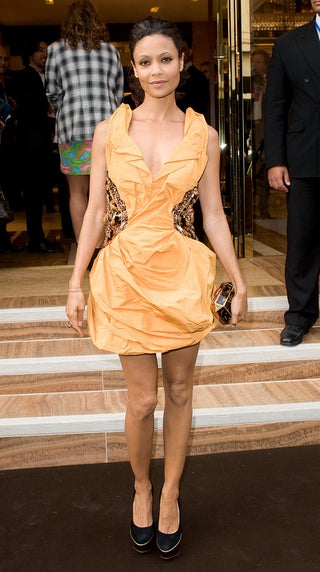 S
Going in another direction entirely, we have Thandie Newton, killing it in a carnivorous duvet.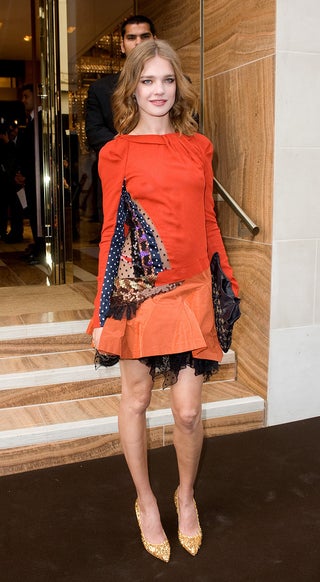 S
And I'm not sure anyone else in the world could pull off patchwork doll like Natalia Vodianova.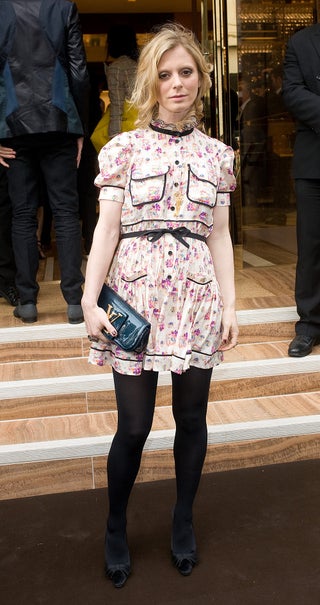 S
Love Emilia Fox, am highly ambivalent about the franken-90s trends that we're seeing here, there and everywhere.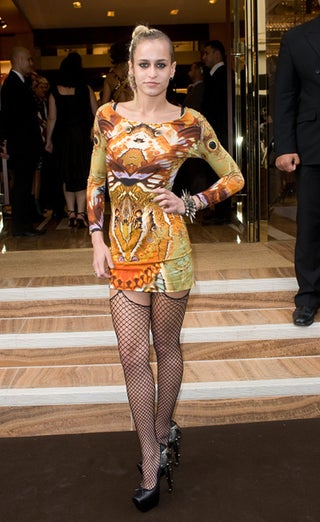 S
As to Alice Dellal's getup, can we just go ahead and crown it....drum-roll...the evening's "Ugly?"




[Images via Getty.]