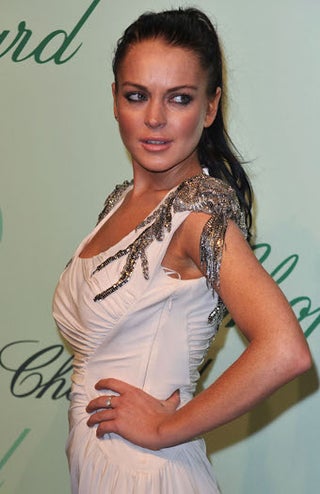 S
The Chopard 150th Anniversary Party at Palm Beach, in Cannes, was one odd event: yes, models and A-listers and the creme de la elegant were there. But so were Paris Hilton. And LiLo.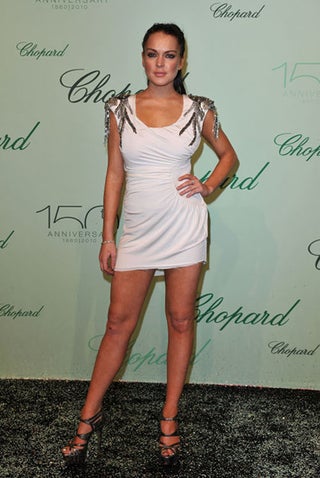 S
Besides everything else, this event had a wild range of getups. Natch, Lindsay showed gams.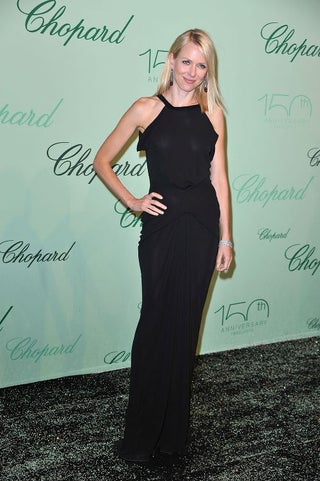 S
Naomi Watts opted for classic, safe elegance.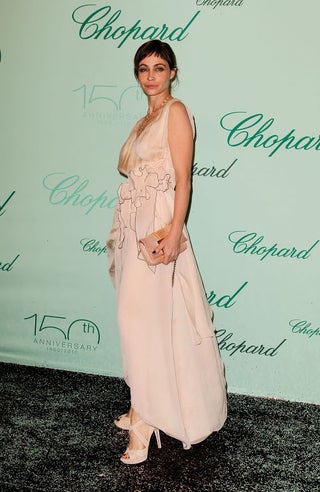 S
Emmanuelle Beart? Demented sea nymph.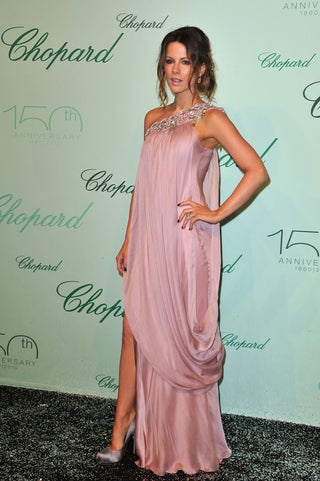 S
Kate Beckinsale brought the obligatory senior-package to Atlantic City.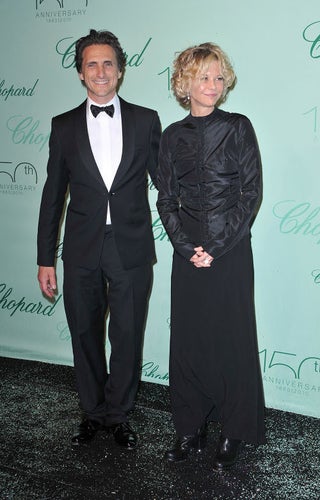 S
And Meg Ryan went for Mennonite.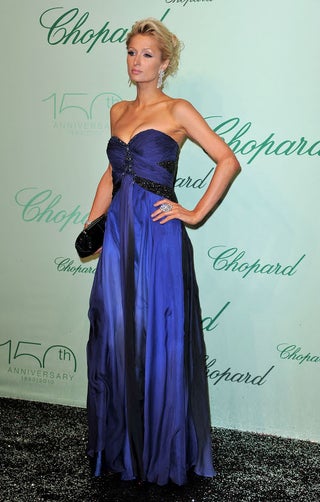 S
In the Hilton clan, it was sister against sister. Paris was conservative: classic, bored trophy-wife.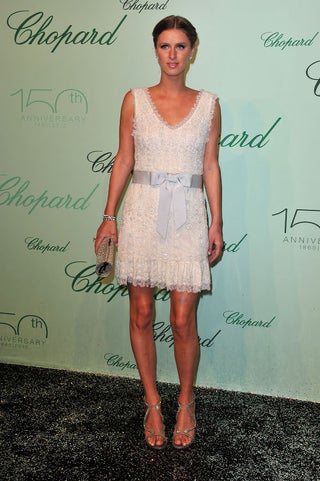 S
Nicky, however, rebelled, going for virginal schoolgirl.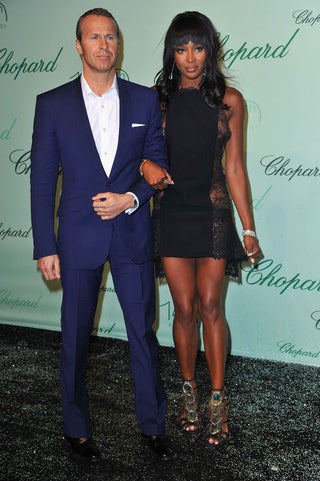 S
Butter wouldn't melt in Naomi Campbell's mouth. On the lace side-panels of her dress, however, is another matter.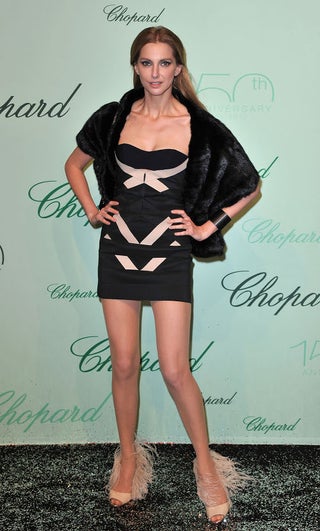 S
I'd say something quizzical about the be-feathered shoes, but apparently she and Frederique Bel know something we don't.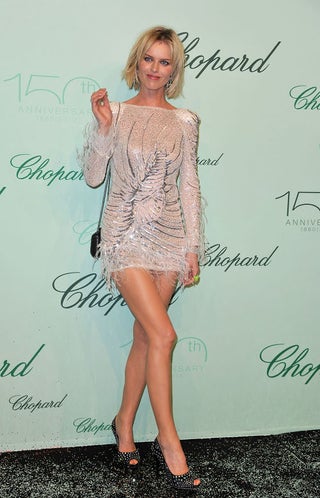 S
Eva Herzigova isn't content to let her feet get all the glory - or humiliation.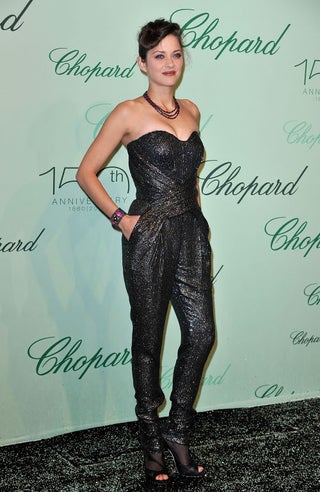 S
The key to pulling off Studio 54 jester? It's all in the jaunty attitude.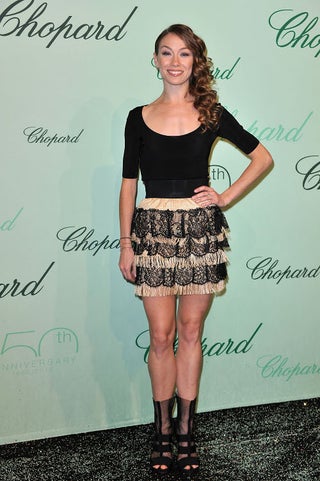 S
Yesterday, I argued in favor of open-mindedness towards socks-'n-sandals. I was not referring to Eleonora Abbagnato's iteration.


[Images via Getty.]