Yes, you could ask why Robin Hood premiered at Cannes. But when the turnout is this star-studded and the red carpet this over-the-top, let's not question it!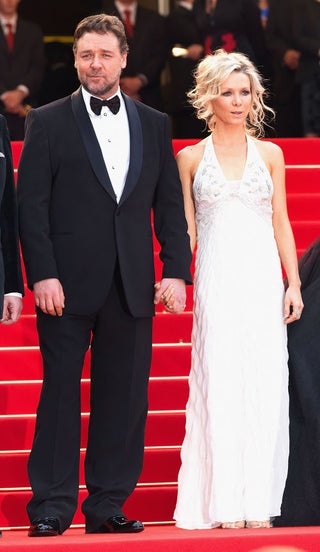 S
The Crowes, Russell and Danielle, looking like wary newlyweds. Although she's probably just poised to intervene if he starts to alienate someone. I know that game.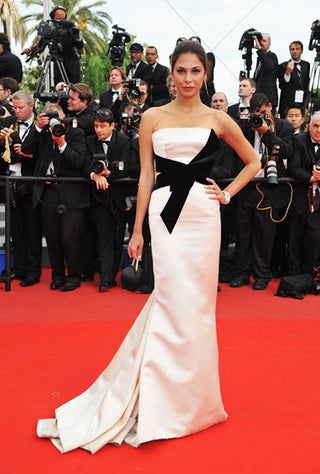 S
How "Ascot Gavotte" is Moran Athias' gown? Never a bad thing!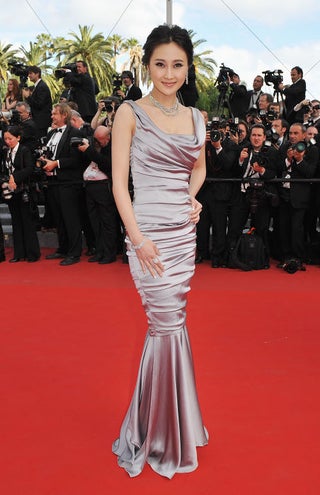 S
Given the level of ruching here, it's amazing that Lin Peng pulls it off as well as she does - or can walk.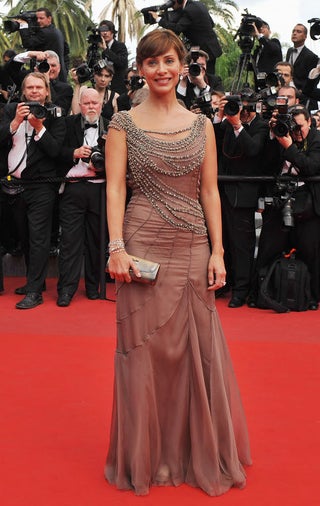 S
Sometimes it's a physical effort to not break out the "Torn" jokes when one sees Natalie Imbruglia. Even when, as here, it's really just all about the detailing.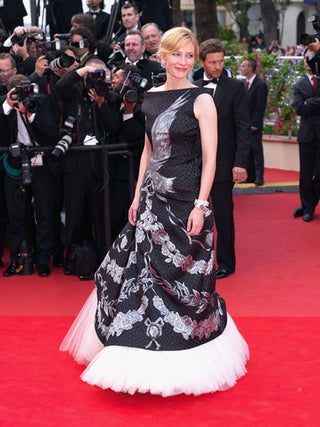 S
Cate Blanchett forgoes her usual flawless elegance for one of those round tablecloths favored by the proprietors of certain B&Bs.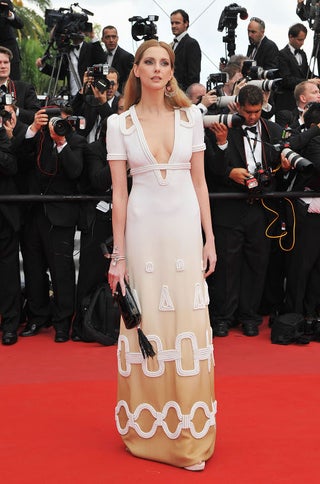 S
I like how we can kind of watch Frederique Bel's transformation, from the top down, from woman into Wedgewood pottery!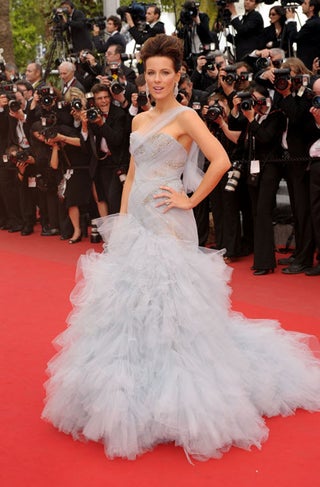 S
Juror Kate Beckinsale foregoes all understatement. Frankly, this worries me in a juror.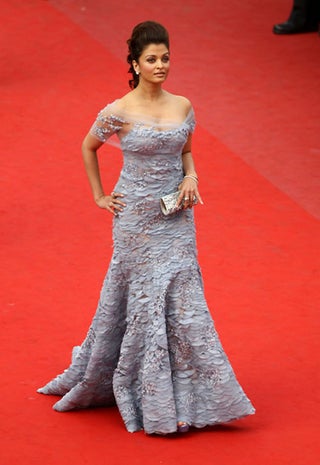 S
The ever-gorge Aishwarya Rai Bachchan seems to have gone to the same stylist.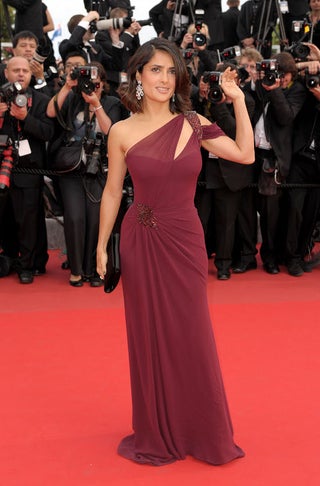 S
Even skewing a touch Vegas glitz, Salma is gorgeous.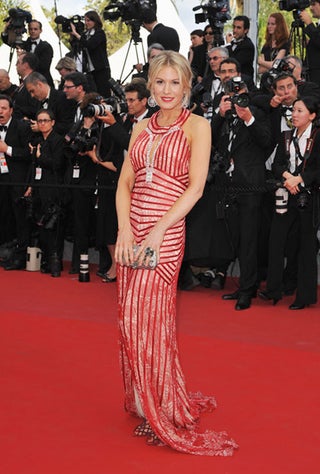 S
Although, having seen Hofit Golan's, I realize Salma's the definition of demure!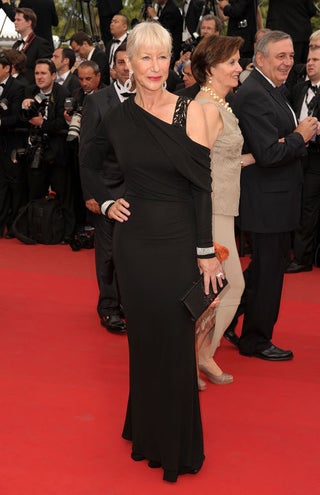 S
What must Dame Helen think? (I mean, I think this way even when there's no chance I'll ever meet her.)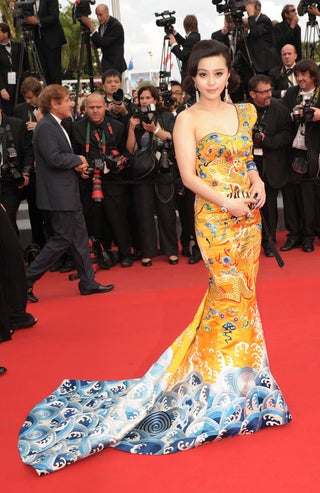 S
And you want a show-stopper? Fan Bing Bing walks away with it.
Getty." />