It's a truth universally acknowledged that, because it's an event that encourages high-fashion risk-taking, the Met Costume Institute Ball results in some of the year's most spectacular Bads. And Worses. And we haven't even talked "Ugly" yet...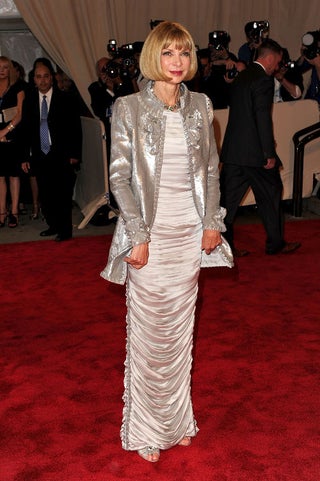 S
Some pundits are already raving over Wintour's Chanel. I think it looks like a window treatment. An ugly window-treatment.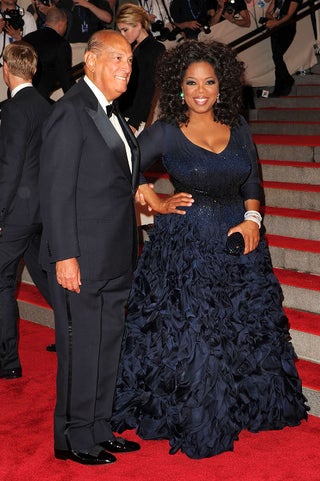 S
As to co-chair Oprah? I think her ruffly de la Renta is frumptastic.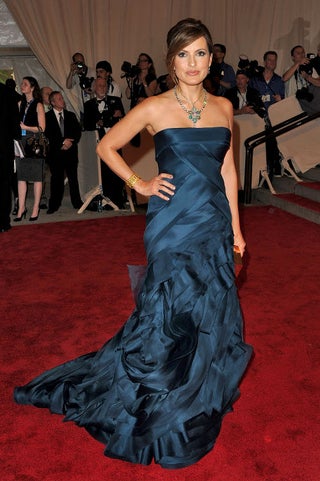 S
She was in good company: Mariska's blue is stunning, but the ruffles? Ravenous.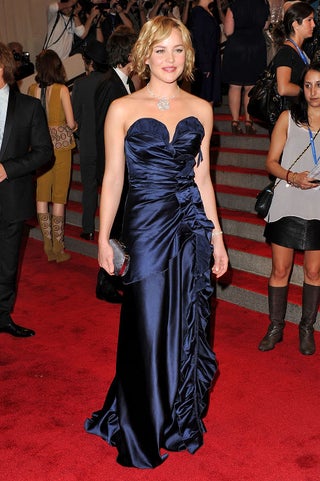 S
That goes ditto for Abbie Cornish's Louis Vuitton.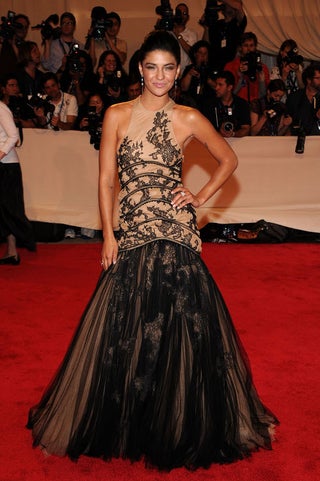 S
And can we talk about Jessica Szohr's Versace?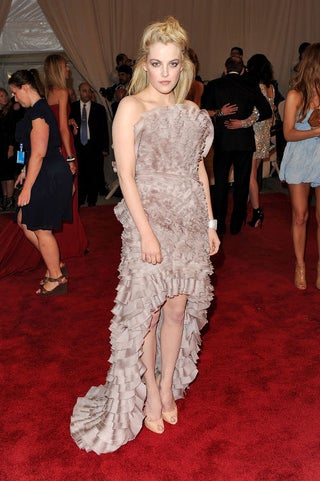 S
Riley Keough, in Thakoon for Gap, is literally being consumed.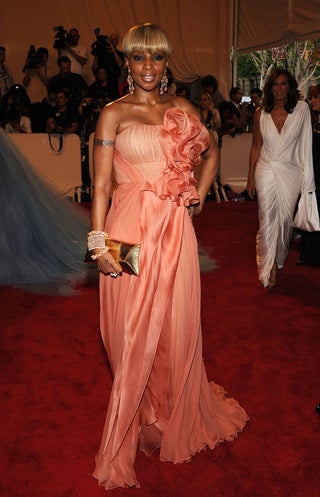 S
Did we mention Mary J's J. Mendel?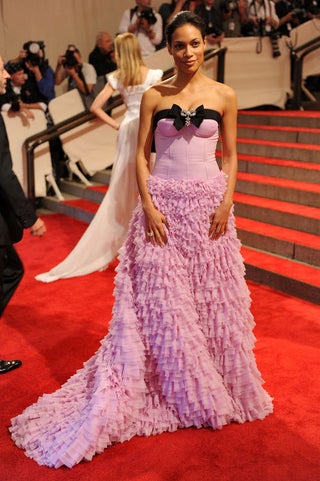 S
Or, for that matter, Rosario Dawson's lingerie-on-top, gramma-bathroom-on-the-bottom Giambattista Valli?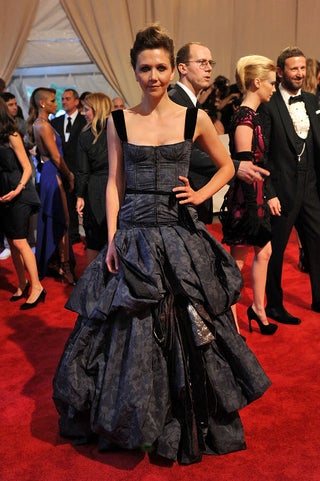 S
I see where Maggie Gyllenhaal's going with this Louis Vuitton. I also see "valance."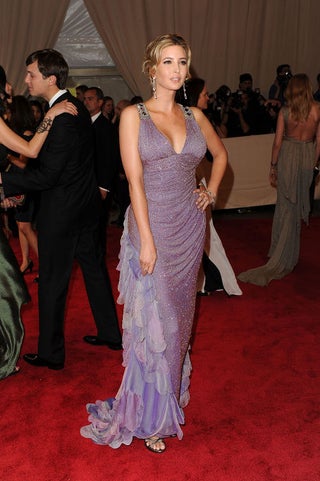 S
The Vegas showgirl look, as represented by Ivanka Trump and Versace.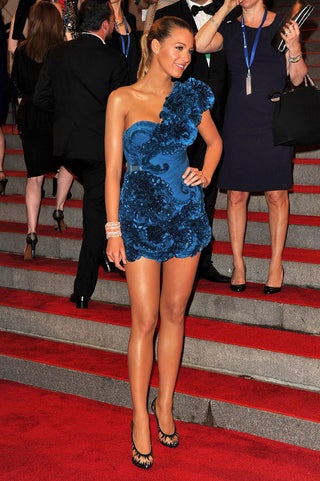 S
Oh, and Blake Lively's Marchesa.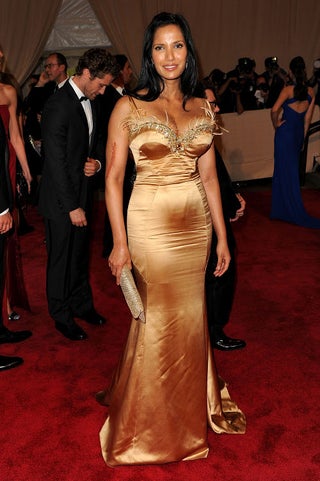 S
And I think Padma Lakshmi's Roberto Cavalli goes in this category.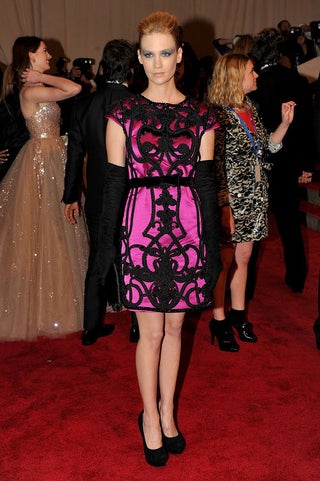 S
I asked my boyfriend what he thought of January Jones' YSL. He said, "well, maybe if the dress code was 'Gothic tracery'...?"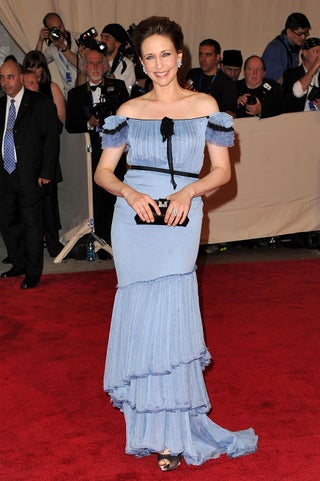 S
Vera Farminga goes "milkmaid" in Sophie Theallet for Gap.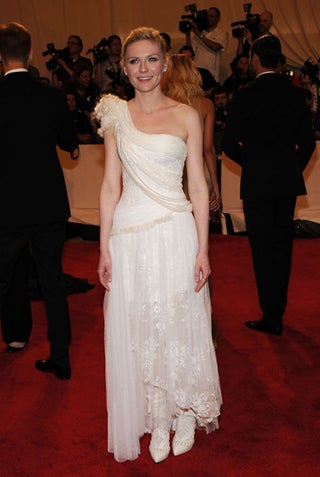 S
Going with the bizarre bridal trend, Kirsten Dunst does Rodarte for Gap - and her shoes are definitely making me blue.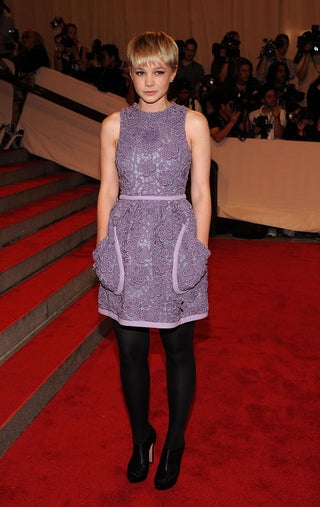 S
Carey Mulligan in Miu Miu isn't awful, but it's dull and slightly too cas, yes? Whatever, she's still batting like .800.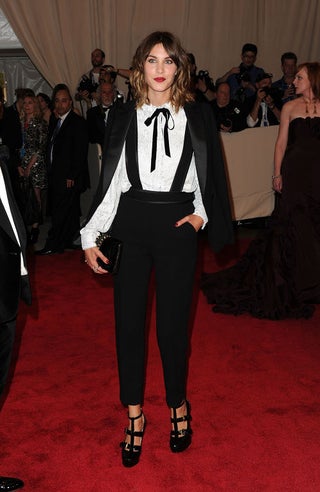 S
Look, I like evening pants, I do. I'm not sure Alexa Chung's whimsical "little tramp" look qualifies as either. Good try, though.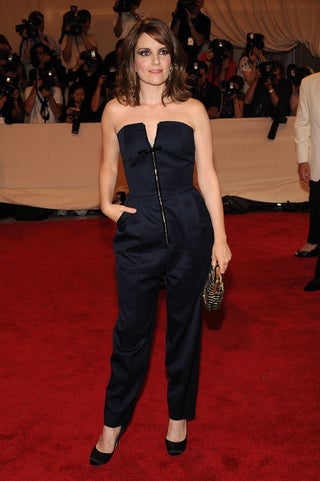 S
And Tina Fey: why do you make me put you in the Bad? Why?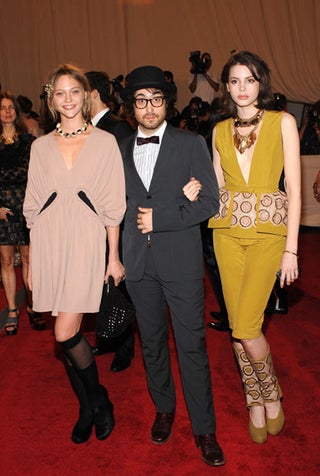 S
Sean Lennon and friends are always "wacky!" I'm speaking specifically here of Charlotte Kemp Muhl's mustard...costume.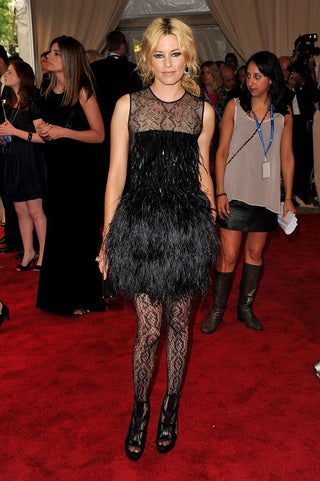 S
To reach high is to risk a bad fall. Example: Elizabeth Banks's Gucci ostrich costume.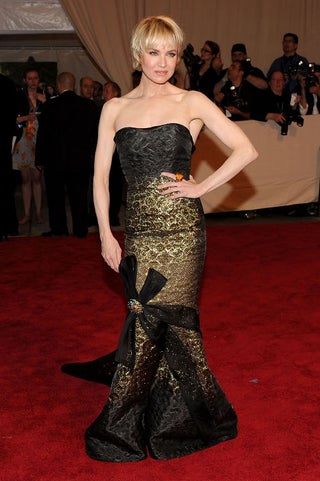 S
Renee Zellweger loves Carolina Herrera. This gown is ugly.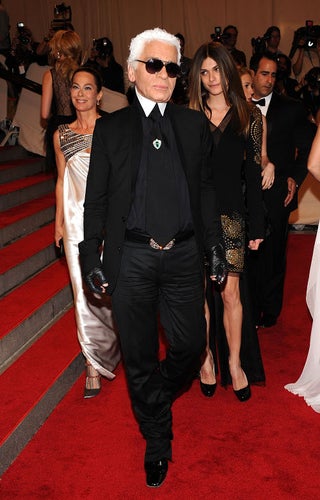 S
The Kaiser's belt is veering towards "cowboy." Also, "parody."


'
Getty." />