At last night's White House Correspondents' Dinner, the stars of Hollywood and the media came together for a night of glamour and good times, and the fashions were totally A-list: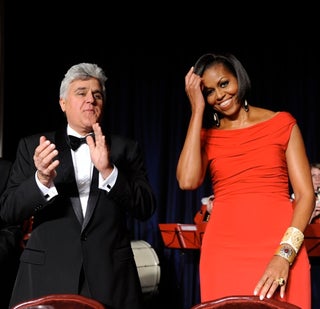 S
Red seemed to be the color of the evening, as seen on the First Lady herself.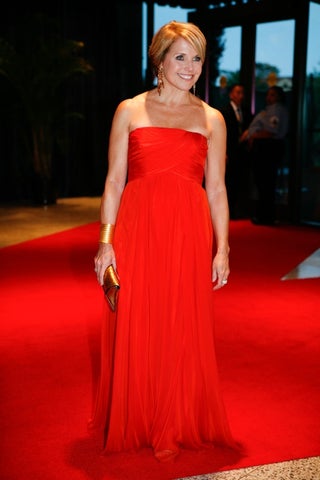 S
As well as on Katie Couric...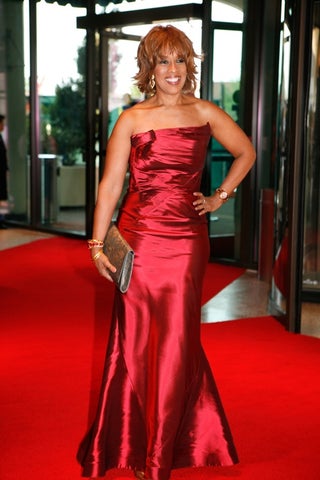 S
Gayle King...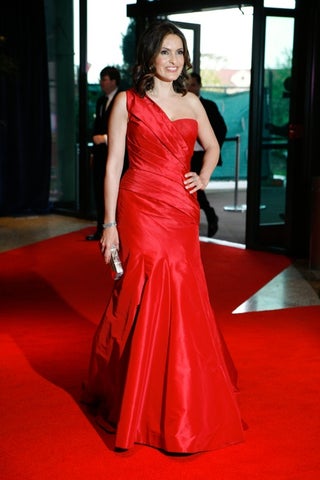 S
Mariska Hargitay...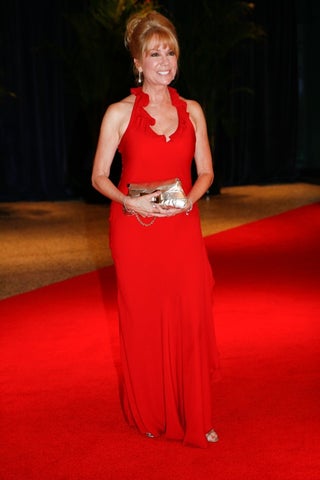 S
And Kathie Lee Gifford, who mysteriously began the night with an updo...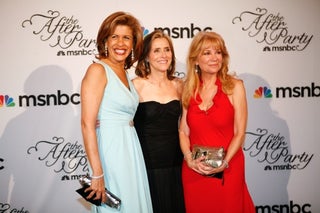 S
but was ready to let her hair down at the after party.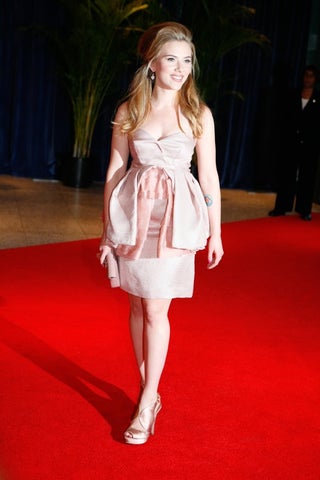 S
Scarlett, by contrast, chose not to wear scarlet.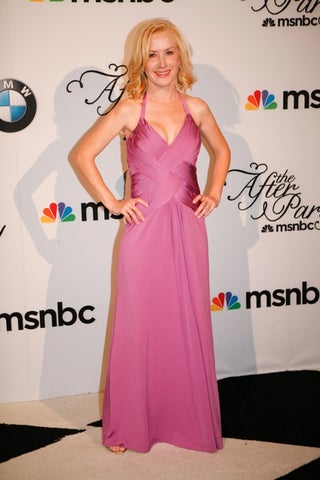 S
Angela Kinsey of The Office went for pink as well, in a dress that is somewhat reminiscent of Gwyneth Paltrow's Oscar dress from several years back.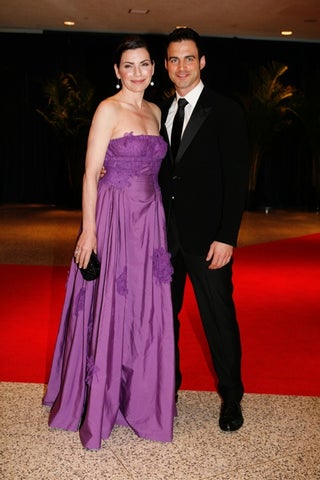 S
I love the lavender on Julianna Margulies.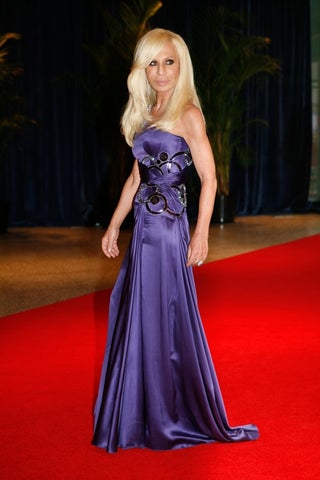 S
All I can hear when I see pictures of Donatella Versace is Maya Rudolph yelling "GET OUUUUUUT!!!!!"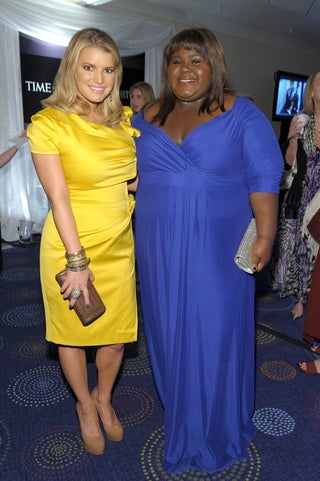 S
Gabourey Sidibe and Jessica Simpson, representing the Los Angeles Lakers.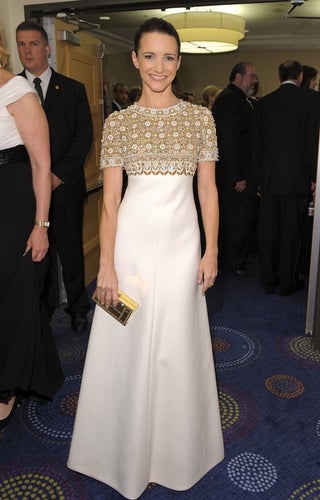 S
Kristen Davis' dress is a little blah compared to all of the vibrant gowns on the red carpet, no?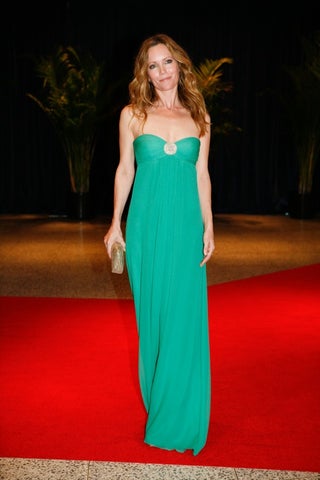 S
Like, for example, this really lovely green on Leslie Mann.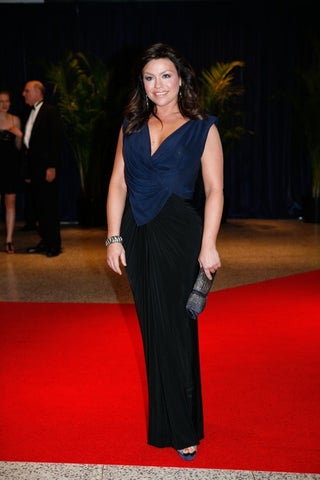 S
I love blue and black together, though I'm not quite sure about Rachel Ray's dress. What do you think?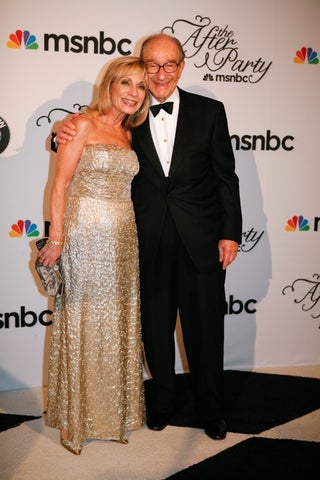 S
The night was filled with very happy-looking couples, including Andrea Mitchell and Alan Greenspan...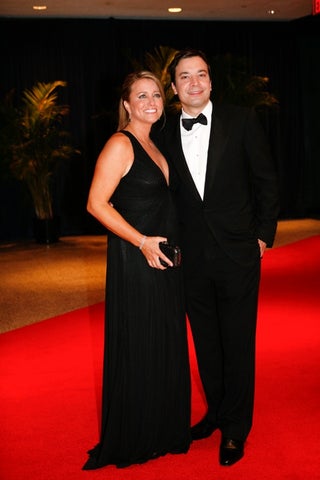 S
Jimmy Fallon and Nancy Juvonen...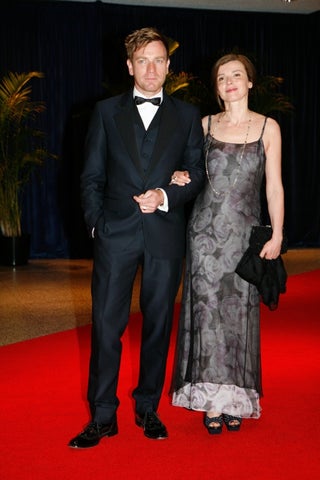 S
Ewan McGregor and Eve Mavrakis...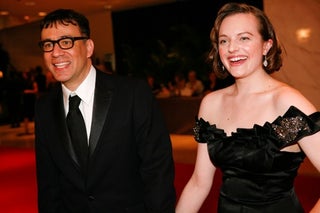 S
and Fred Armisen and Elizabeth Moss.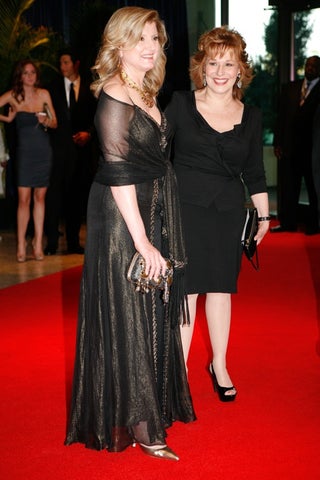 S
And thanks to Armisen's impression, I can't see Joy Behar (seen here with Arianna Huffington), without thinking "So what? Who cares?!"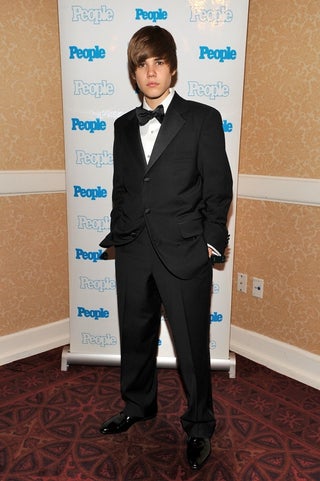 S
America, Justin Bieber's hair has become a problem. It is out of control on Ryan Cabrera circa 2004 levels. Someone needs to help this child.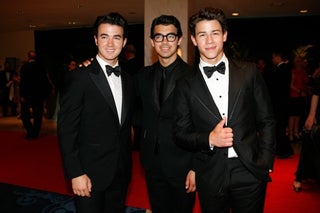 S
The Jonas Brothers always, always look like they are auditioning for the part of Duckie Dale in Disney's adaptation of Pretty in Pink: The Musical or something.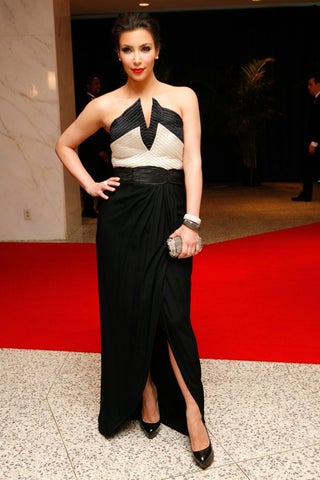 S
That's a lot of look, Kim Kardashian.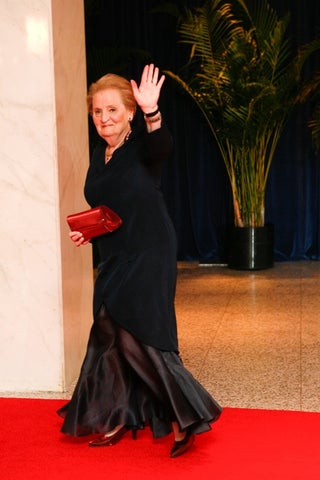 S
Madeline Albright looks marvelous, has no time for this silly red carpet business, thank you very much.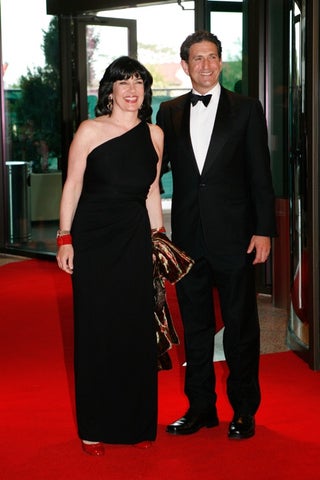 S
Somewhere, Rory Gilmore is printing out this picture of her hero, Christiane Amanpour, and posting it to her bulletin board.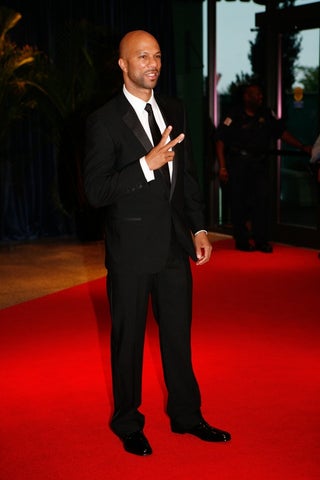 S
Common, looking effortlessly cool, as always.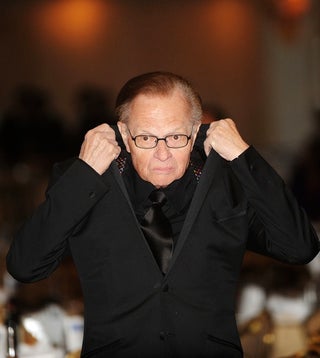 S
And Larry King, looking like he's about to fuck some shit up, which is...kind of weird, yeah?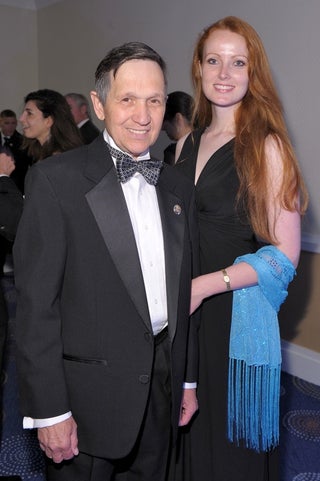 S
Dennis Kucinich clearly had the best bow tie of the night.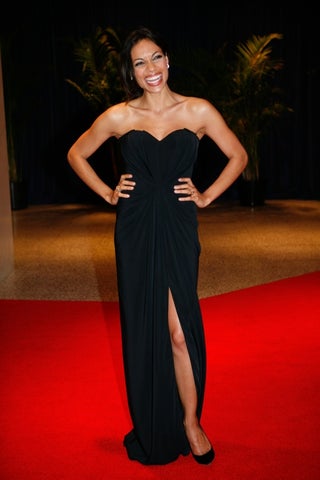 S
And Rosario Dawson looks gorgeous, per usual.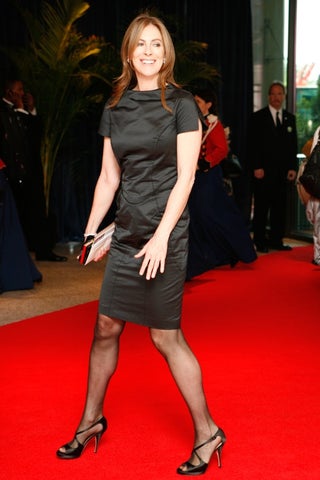 S
As does Kathryn Bigelow.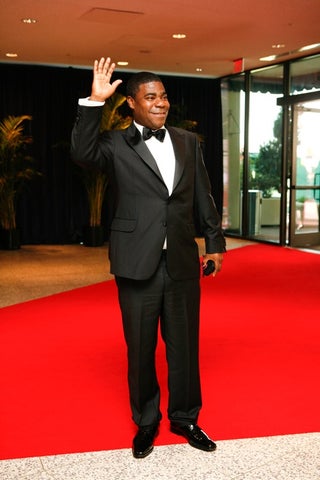 S
And how happy does Tracy Morgan look?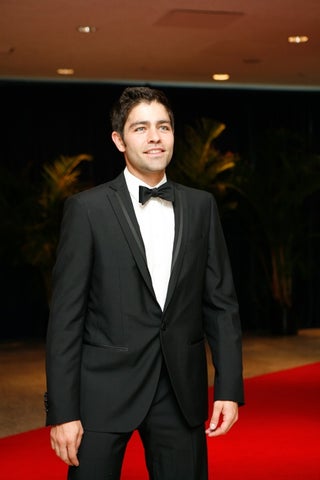 S
Now that he's had a makeover, Adrian Grenier is pretty sure that Melissa Joan Hart will finally fall for him at the prom.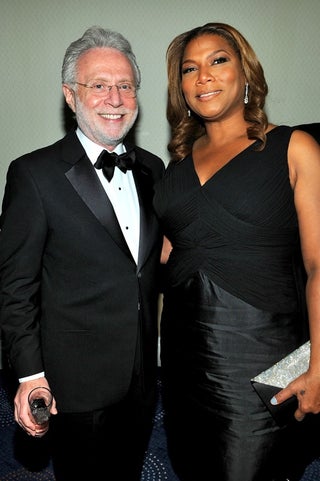 S
The Wolf and the Queen sounds like an indie band that was formed around 2005 or so, doesn't it?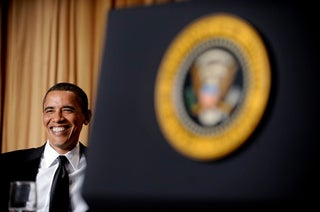 S
But most importantly, it looks like the President had a pretty great time.