If you believe the evidence of the Us Weekly "Hot Hollywood Style Issue" celebration, at Drai's Hollywood at the W Hollywood Hotel, "hot hollywood style" involves a lot of sparkle, a ton of minis, and the occasional sexyface!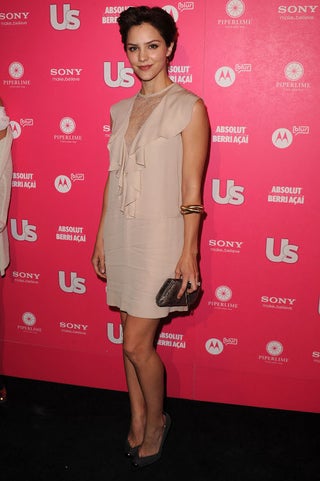 S
Let's start with the more demure end of things, like Katharine McPhee's blushing shift.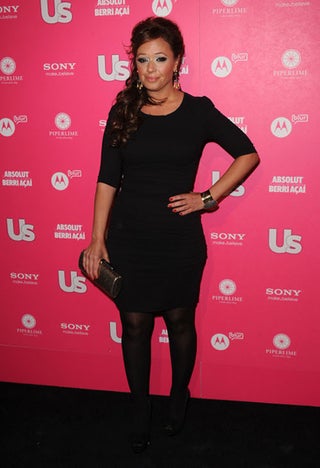 S
I think Leah Remini is getting double-mileage out of this distinct 'do. And I can't fault her for that!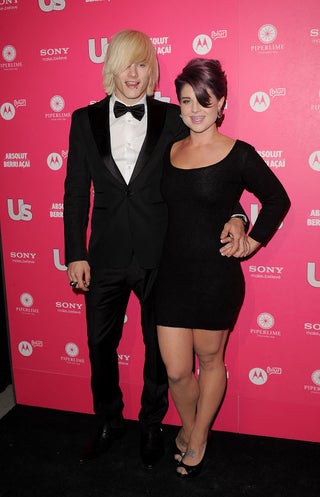 S
Hey, if it weren't for the hair, Kelly Osbourne and Luke Worrall would look as conservative as bankers on a spree!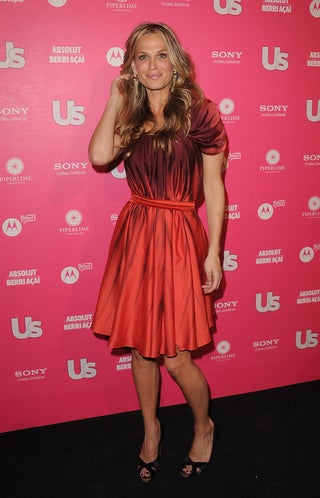 S
Molly Sims truly does look good in a sack!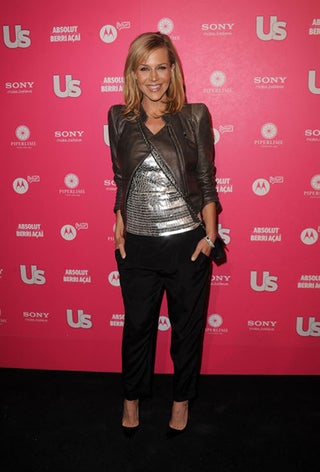 S
The obligatory sparkles, provided by Julie Benz.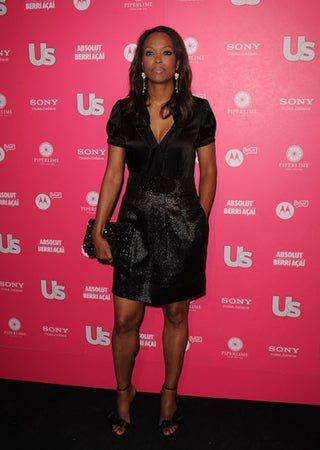 S
And Aisha Tyler.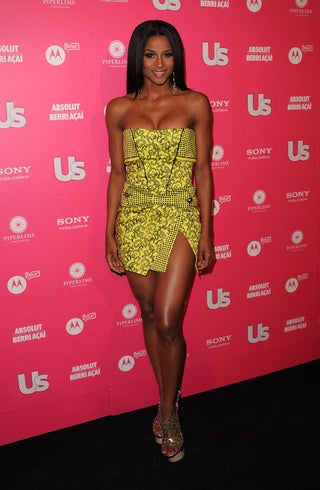 S
Ciara manages to actually work a sexy mini without giving into gratuitous sexyface posturing!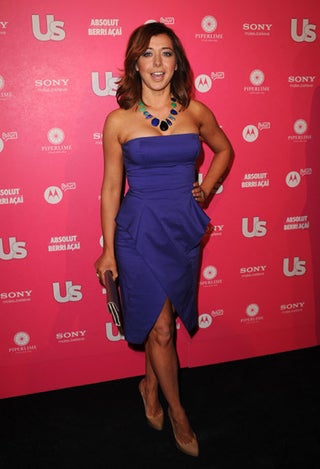 S
Allyson Hannigan's, like, "whoa whoa whoa, what's with the sexyace?"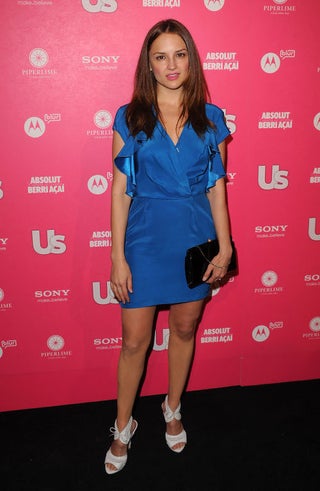 S
As does Rachael Leigh Cook's "bish plz" look.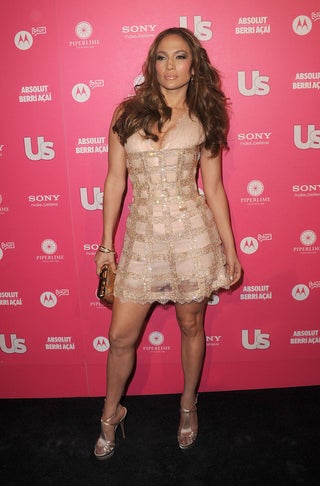 S
They may be looking at the parade of SEXY that follows. Exhibit A: J.Lo's sexxxxy basket.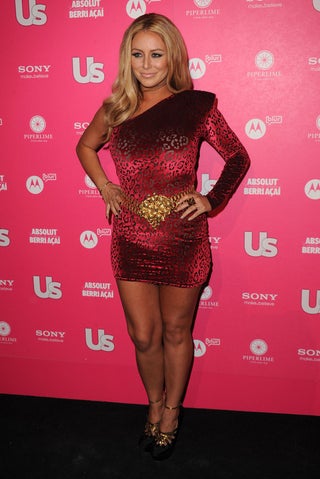 S
Or Aubrey O'Day. Yeah, that deserves a skeptical look or two.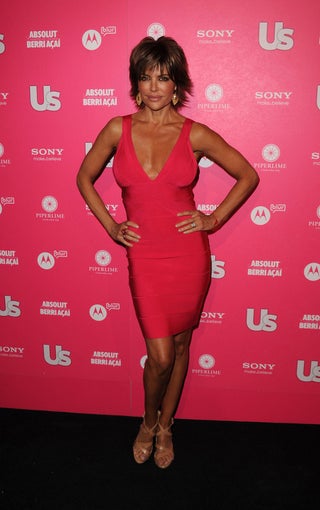 S
When we're talking professionally "sexy," can Lisa Rinna be far behind? No. No, she can't.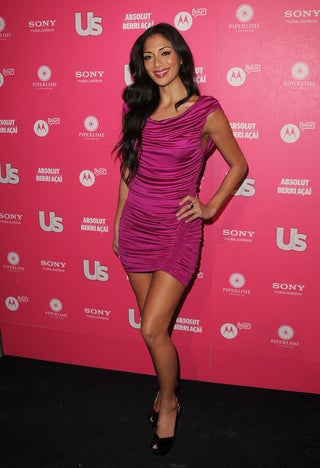 S
Her fellow ambassador: Nicole Scherzinger.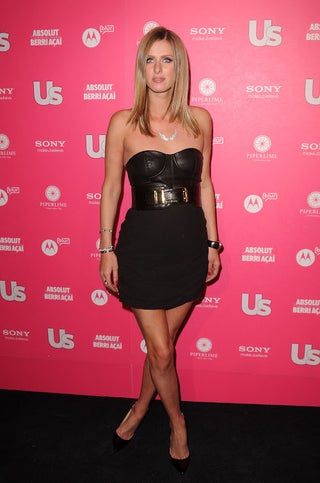 S
SEXY shorthand: black leather bustiers.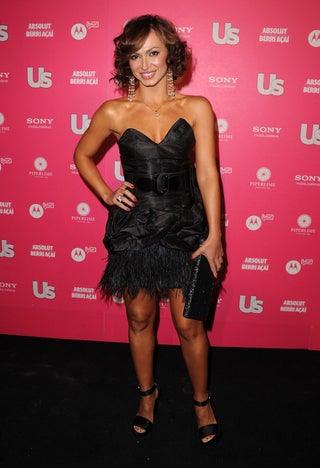 S
...and feathers!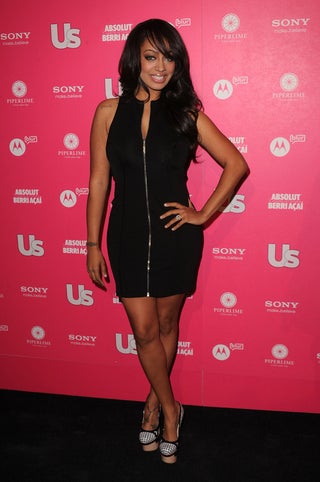 S
...and aggressive, suggestive zippers!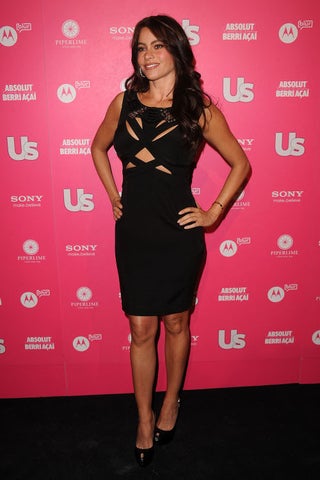 S
...and, whatever the hell this is!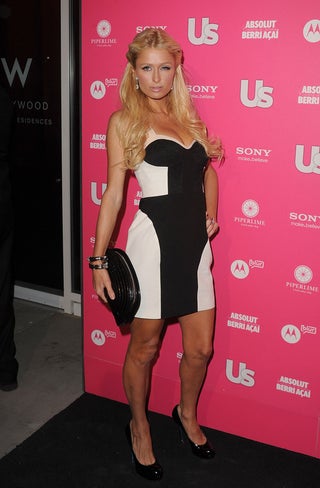 S
And in case you were in any doubt, check out Paris's face.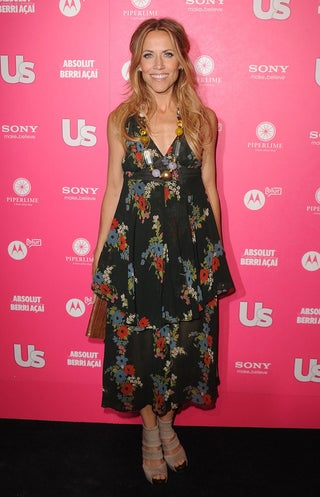 S
Need an antidote? Here's Sheryl Crow!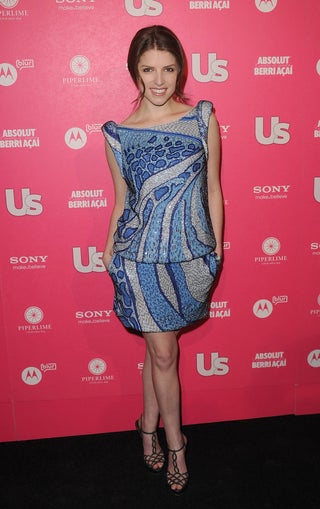 S
As for Anna Kendrick's frock...no, that's just unfortunate.


[Images via Getty.]