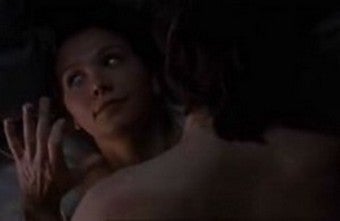 Low sex drive may be most common in menopausal women, but as an ABC article points out, younger women can experience it too — and they're often a lot more upset about it.
Susan Donaldson James writes that although low sexual desire is most common among women 45 to 64, 10% of women between 18 and 44 suffer from it too. And while many postmenopausal women experience lowered sex drive, they don't necessarily see it as a problem — which many younger women do. Says Dr. Carolyn Nemec,
I think a lot of women are distressed out there and feel bad and think something is wrong with them. The younger patients hear so much about menopause and a lot of these women — aged 18 to 30 — don't feel they have a voice. We need to focus on them.
Like many in the field of women's health, Dr. Jan Shifren is skeptical about drug treatment for these women. She says,